Check out these cute DIY Wood 2 x 4 Pumpkins- easy and cheap, my favorite kind of project!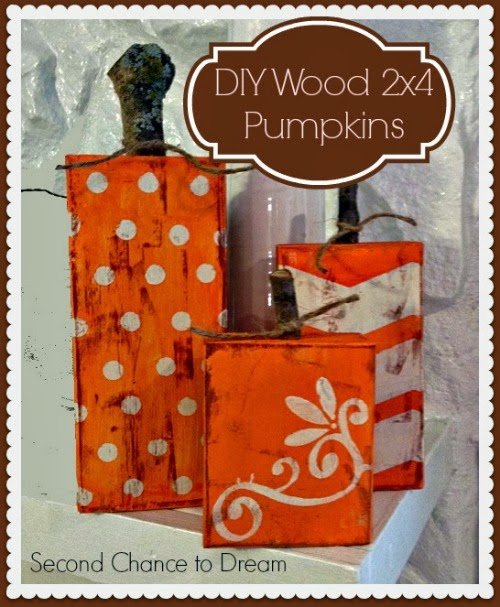 DIY Wood 2 x 4 Pumpkins
I am the oldest of 4 girls and 2-3 times a year we get together for a "sisters weekend".  My daughters come and my 2 cousins and just recently my mom has been able to join us.  Well, last weekend was our fall sister weekend and we had a GREAT time!   One of the requirements for sisters weekend is lots of fun, food, laughter and almost always a make-n-take project.  I want to share with you our Fall make-n-take we chose to make. DIY Wood 2 x 4 pumpkins they are cute, easy and inexpensive!
I had my hubby cut some 2 x 4 pieces of wood.  3 pieces for each of us.  8″, 6″ and 4″.
Each piece of wood got a coat of cream colored acrylic paint.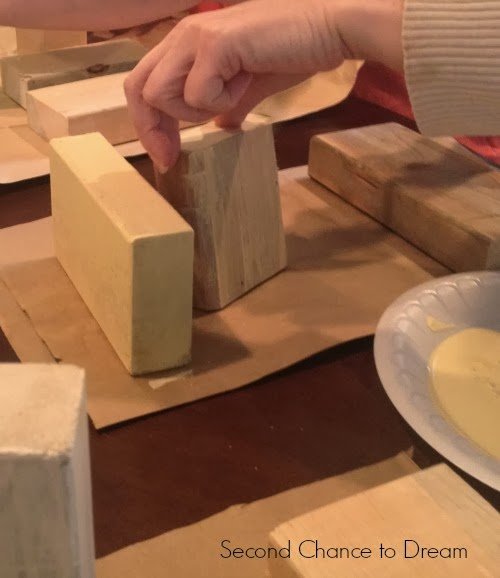 Recently  I bought some of the shape tapes by Frog Tape and knew this would be great to use. I wanted polka dots on one of my pumpkins and while standing in line at JoAnn's saw this pack of kids stickers. There were lots of circle stickers in the pack so we each got some of those to stick on for our polka dots.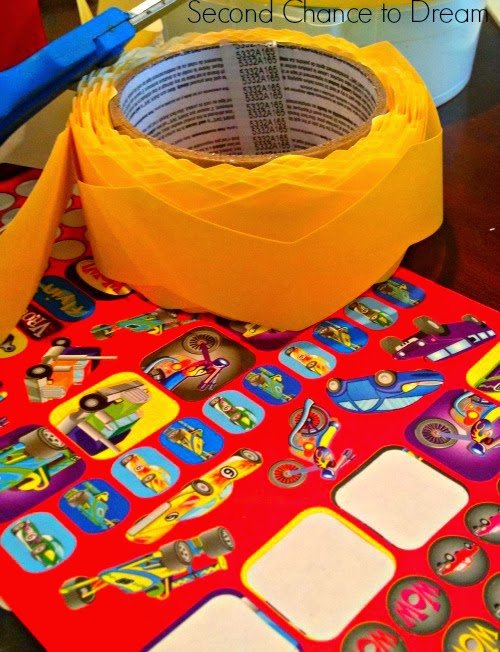 Stick your dots on the wood, as well as the shape tape and then paint over it all with orange paint.
For my third pumpkin, I used a stencil.  Some people used stamps. I painted the pumpkin orange and then used a cream for the stencil design.
Once they were dry I removed the shape tape and dots. I then took a stamp pad and aged the pumpkins.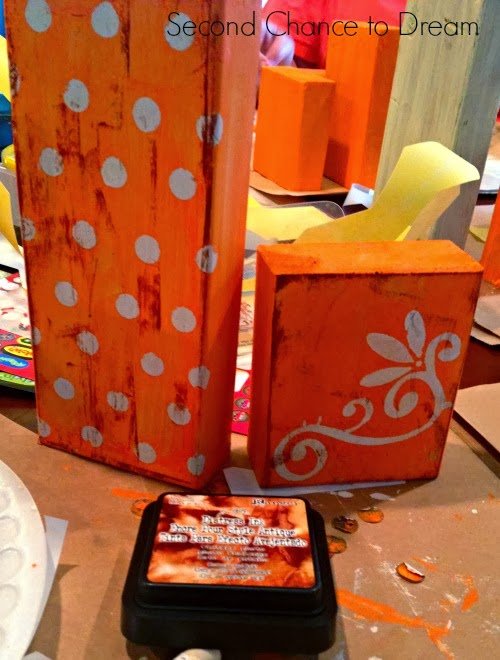 I gathered sticks from the yard and while hubby was cutting the wood had him cut 3 different sizes for each pumpkin.  Hot glue the sticks on and tie a piece of twine around them.
Here is the whole pumpkin patch!  Each person is just a little different.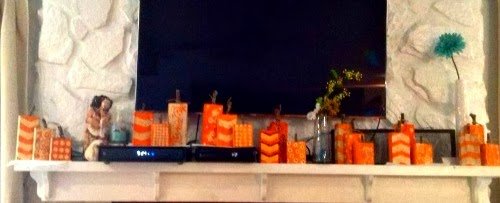 I think they are pretty darn cute for around $3.00, don't you?
Here is a couple of my other Fall projects I've done.  Please check them out.

(Visited 5,697 times, 10 visits today)