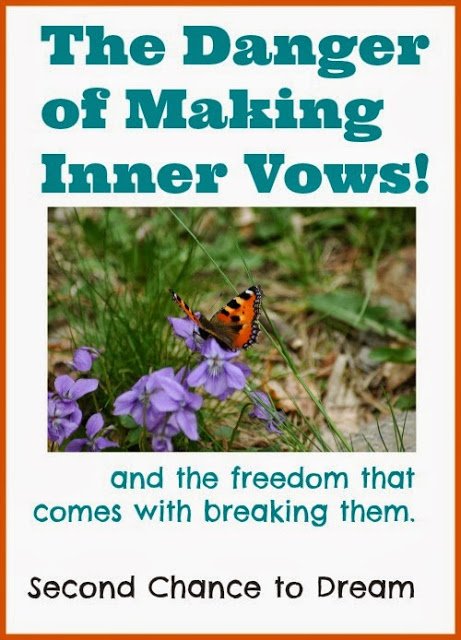 Yesterday I was talking to my oldest daughter, Adriane.  She made a comment, "Wow mom, you're becoming quite the cook, what changed?"  Now, you have to understand it was a known fact in our family that mom doesn't like to cook!  And I didn't.  But she's right something did change and I'd like to share with you what.  I ran across a sermon from Joyce Meyers about breaking inner vows we make. It was a teaching I had never heard of and it was one that changed my life.  I wish I could find that teaching again on CD but right now I can't so your going to get the paraphrased version from my experience.

Joyce was teaching that we need to be careful about saying things like, "I never will", "I will always" or "I must",  Let me take you back to where I made a vow, that I will NEVER and I mean NEVER like to cook.  My husband and I were married at 16 and 18, I shared a little of that story here and as you can imagine I knew very little about cooking.  My mom isn't known to be a good cook either, (sorry mom 🙂  Now his mom, on the other hand, is an incredible cook and her whole self-esteem came from what she could cook.  Jim also worked for a farmer whose wife served a 5-course lunch every day for him.  SO… can you see a HUGE problem setting itself up?  I knew nothing about cooking and when I tried to make something all I received was criticism. Meal times became a HUGE source of conflict in our early marriage.  I remember one day screaming at him I will NEVER and I mean NEVER like to cook, I'll show you, buddy!  And guess what?  I NEVER liked to cook. Over the years I would try and try to like it and I never did until I heard this teaching.

In the teaching, she shared the importance of breaking those inner vows because they held a hold on us. She said ask Jesus if you have made any vows that have a negative hold on you.  I did and guess what vow was the first to pop into my mind?  Yep, the I will NEVER and I mean NEVER like to cook vow.  She said to take that vow to the cross and ask Jesus to break it and I did and I guess it's becoming a noticeable thing since Adriane brought that up.

That's one example of an inner vow and the negative consequences of that vow.  Especially since my love language is words of affirmation and his is acts of service.  The more he criticized the less service he saw coming from me and the more I shut down.
I will never…… be poor, marry a man like my father, trust a _____, like sex, depend on others, give in, trust again, be taken advantage of… like school
I will always.… Be strong, be in charge, be on my guard, be wealthy, be nice, be submissive, be safe, do whatever it to takes to be in control, be an expert on everything….
I must __________ or else _______ be the best or I am a total failure..
If I ever __________ then I'll __________ lost my weight I will be prey for men to take advantage of me,  make a mistake in public – I will make the biggest fool of myself…, 
The list can go on and on and on.  When we make inner vows we are agreeing with satan.
So what do we do about it?? 
1.  Pray and ask Jesus to show you any unhealthy vows you have made?  They may come flying at you or you might be taking a shower and they pop into your head. But, I promise He will show you.  Write them down.
2. Start going down the list and repent of each one and ask the blood of Jesus to break those vows and He will graciously forgive and cleanse you and set you free.
He does the work,  you just bring them to Him! Renouncing inner vows has been life changing for me and I know it will be for you as well. Let's start walking in that abundant life He came to give us and keep satan from stealing it from us.
Oh, another thing Adriane & I talked about!  My children LOVE to cook and make fabulous dishes.  Maybe they made a vow that they would LOVE cooking.  🙂  I am now known as the best soup maker ever by my hubby too.
Thoughts?  What about you? Is this a new concept?  If so, you will find freedom if you take the time to break those agreements.
You may be interested to read these posts as well: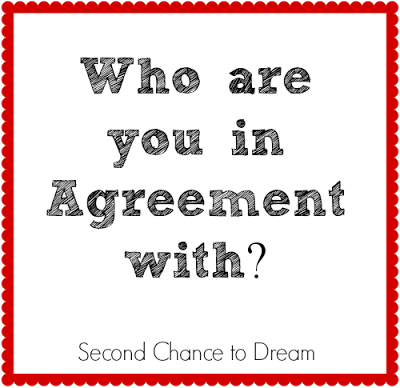 (Visited 1,027 times, 1 visits today)