I LOVE soup on cold winter days and I love the convenience of a crock pot.  So today I want to share with you a recipe for Crock pot Tuscan Sausage & White Bean Stoup that I made last night.  It was easy and it's fairly healthy and it was really good. Here's how I made it.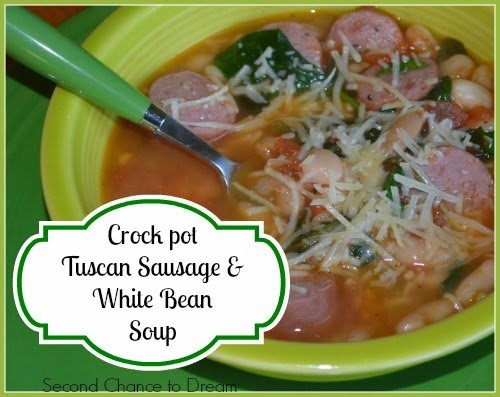 You will need:
package of smoked sausage
2 14 oz cans of white northern beans- drained
2 14.oz cans of chicken broth
2 C. of  fresh spinach
28 oz can of tomatoes-drained
shredded Parmesan cheese
2-3 cloves of garlic minced
1 T of Italian herbs
Cut your sausage in 1/2 in pieces put in your crock pot.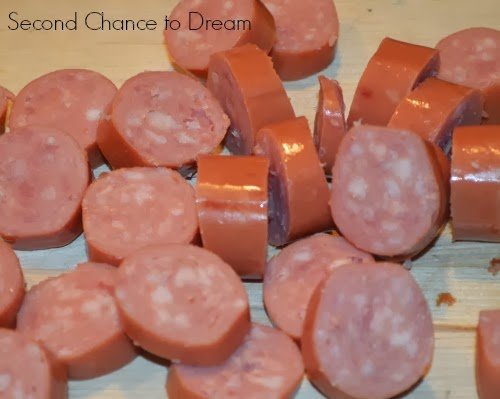 Add your drained beans.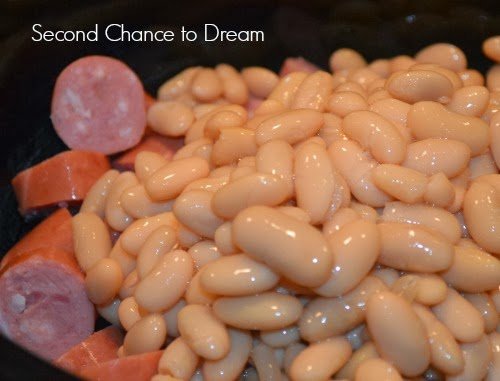 Pour your spinach into the crock pot.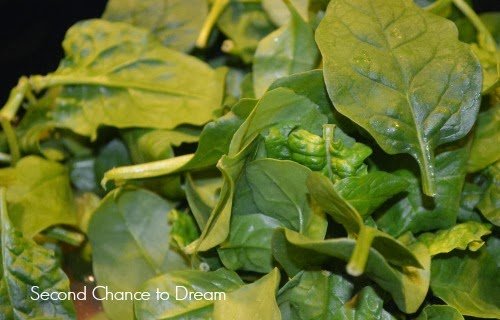 Add your drained tomatoes.  Are you surprised to see yellow tomatoes? I can my own and mix them with red ones,  We love the taste as well as the color.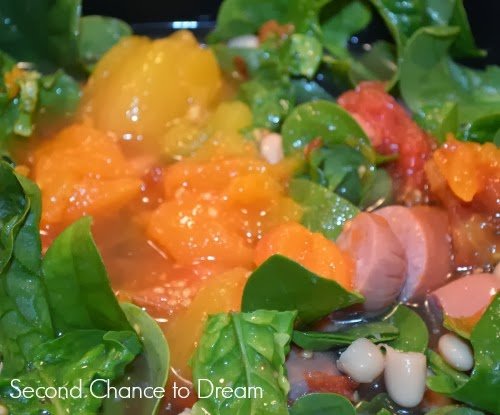 Stir everything together.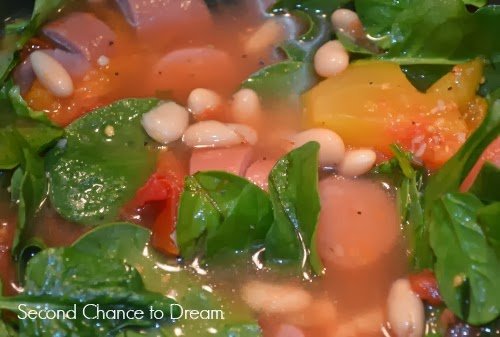 Cook on high 4-6 hours or low for 6-8 hours.  When done dip up and sprinkle some Parmesan cheese over the top and ten ENJOY!
There you have it! Quick, easy and it was really yummy!  I think next time I make it I'll brown the sausage first and add carrots and onions.
Here are a couple other crock pot meals you might be interested in: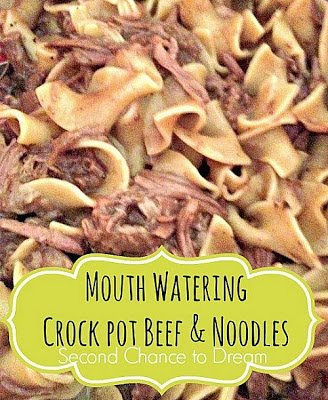 I'd love to have you follow along. You can subscribe to my RSS Feed or sign up to receive daily Emails delivered to your inbox. You can also follow along via Facebook, Google + or Twitter.







(Visited 2,332 times, 1 visits today)