In honor of flag day, I thought I'd repost my favorite flag, an Upcycled Window Pane Flag.  Hope you enjoy!
I have had this old window frame with this flag panel in it for years.  I LOVE it, but as you can see it is really faded.  So I thought it was time for some updating.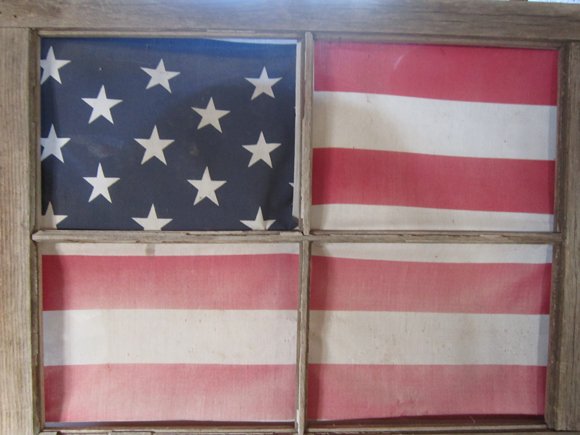 We had some wainscoting that was left over from our
 banquette seating
 project and thought that would work 
great if I ran it horizontally.  I had my handy hubby cut me a piece that would fit the window frame..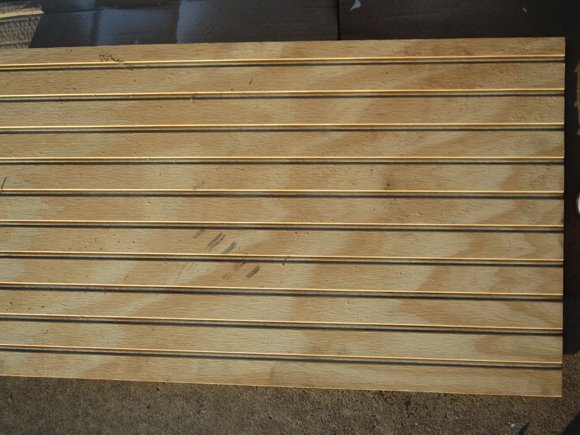 Here are the supplies you will need:
window frame
wainscoting
white spray paint
blue paint
brown paint
red paint- I used Martha Stewarts red glitter paint
paint brush
thicker white vinyl
Silhouette machine if you have it.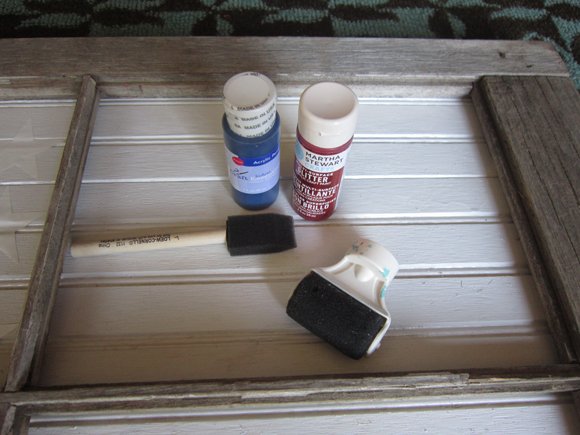 First step:  spray paint your wainscoting white.  When the paint is dry nail it to the frame.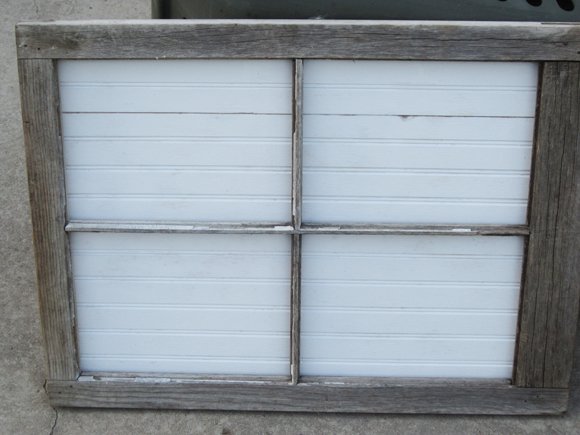 I then painted the upper left hand pane navy blue and then painted each strip with red paint.  I left the white stripe alone.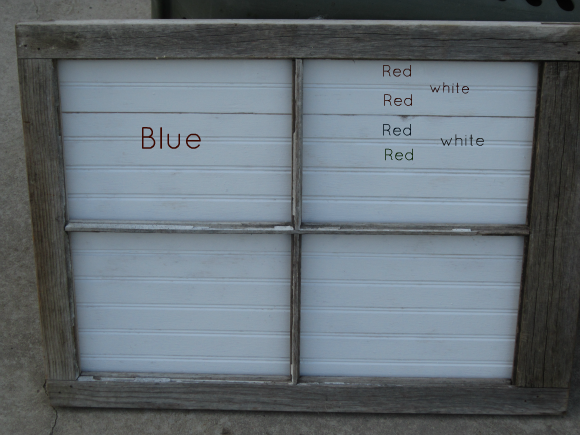 For my stars I used my silhouette machine to cut them out.  I used the heavier vinyl instead of the thinner stuff.  The thinner didn't want to adhere to the wainscoting.  The thicker vinyl adhered very well.  I cut 12 and used 10.  If you don't have a Silhouette or Cricut you could just cut them out by hand.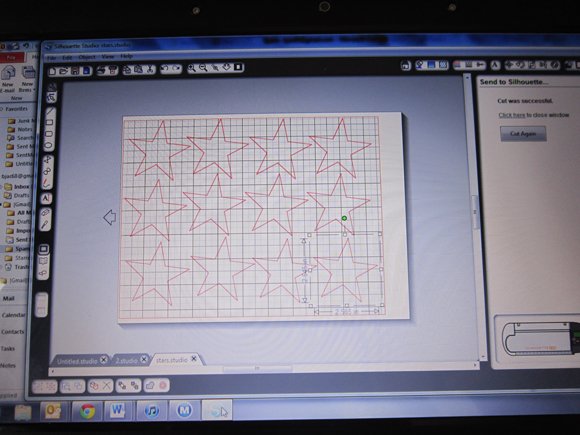 After I put the stars on the flag, I lightly dry brushed some brown paint to antique them.
The finished Project.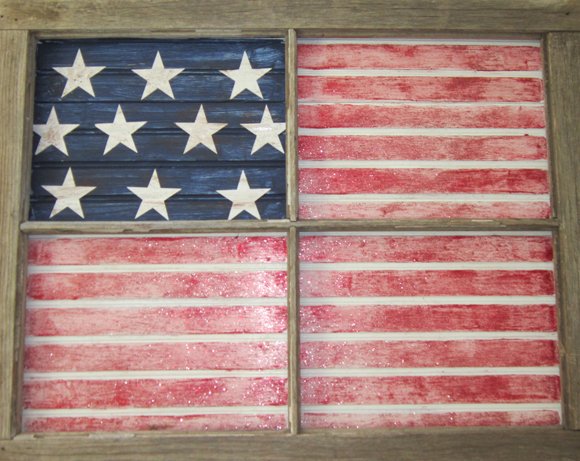 I put it on my mantel with my USA frames that I made last year for 4th of July.
Here is a picture of the whole mantel.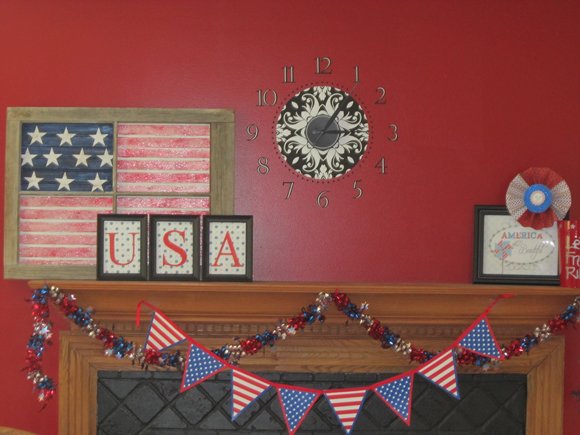 Happy Creating!

(Visited 2,814 times, 3 visits today)