Hi Everyone!
I hope you've had a great week.  I can't believe how fast summer is going!  We are already almost done with July.   I'm trying to learn to savor each and every moment.  How are you doing with  praying daily? I'm plugging along.  I did better this week than last week.  But not perfect.  Onward and upward we shall go.
"If you want that splendid power in prayer, you must remain in loving, living, lasting, conscious, practical, abiding union with the Lord Jesus Christ." 
C. H. Spurgeon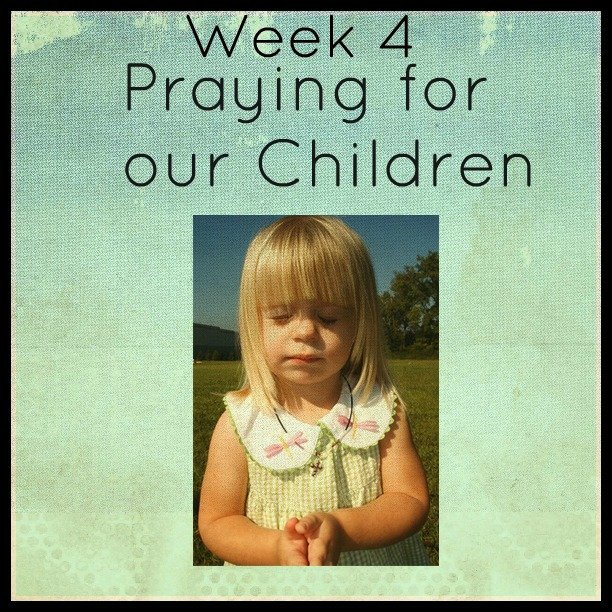 If you need the past weeks prayers you can find them here:
Here is a copy of the calendar. 
 You can download a copy of it 
 here:
This week we are focusing on the 4th week of prayers.
I pray that _____________________ feel loved and accepted.  Penetrate their heart with your love right now and help them to fully understand how far-reaching and complete it is.  Your word says you loved us so much that your sent your son to die for us.  John 3:16

Deliver ______________ from any lies of the enemy that may have been planted in their mind to cause them to doubt that Jesus said, :As the Father love Me, I also have loved you; abide in my love.  

Lord, help ________ to abide in your love .

John 15:9-10

Cause _________ to hear your loving kindness in the morning, for in you do we trust. Psalms 143:8  Manifest your love to this child in a real way today and help them to receive it.

Allow _____________ to be rooted and established in love.  Give them power to grasp how wide and long and high and deep your love is.  Let him know this love that surpasses all understanding,  that he may be completely filled with your grace.  Ephesians.3:17,18

God, bless ________________ with every spiritual blessing in the heavenly places in Christ, just as He chose us in Him before the foundation of the world.  Ephesians 1:3-6
Instilling the Desire to Learn
The fear of the Lord is the beginning of knowledge, but fools despise wisdom and instruction.  Proverbs 1:7  May ___________ never be a fool and turn away from learning, but rather may they turn to you for the knowledge they need.

I say to _________  according to your word, "Apply your heart to instruction, and your ears to words of knowledge."  Proverbs 23:12

Lord give _____________ understanding in all things. 2 Timothy 2:7.  Lord, enable ___________ to experience the joy of learning more about you and your world.

A wise man will hear and increase learning, and a man of understanding will attain wise counsel.  Lord please help_________________ to increase learning.

Help ________________ to take firm hold of instruction.  Do not let go,keep them for this is your life. Proverbs 4:13
Rejecting Sexual Immorality
Do not let sin reign in _____________ body so that they obey its evil desires.  Do not allow them to use the parts of their body as instruments of wickedness, but prompt them to offer their body to you as an instrument of righteousness.  Romans 6:12-12

Create in ____________ a pure heart, and renew a steadfast spirit within them.  Give them joy and a spirit that is willing to obey you.  Psalms 51:10-12

Equip _________ to control their body and live in holiness and honor- not in passionate lust like the example so often set by people who do not know you.  1 Thessalonians 4:4-5

Teach ___________ how to take every one of his thoughts captive and make it obedient to Christ.  2 Corinthians 10:5

As _______________ enters into romantic relationships, remind them that , above all else, they must guard their heart, for it affects everything they do.  Proverbs 4:23
Lord, bring to light any hidden sins so they can be confessed, repented of, and forgiven.  Your word says, "Blessed is he whose transgression is forgiven, whose sin is covered.  Psalms 32:1

My ______________ pray see if there is any wicked way in me, and lead me in the way everlasting.  Psalm 139:24  May ___________ not live in guilt and condemnation, but rather dwell with a clear conscience.

Create in __________ a clean heart and renew a steadfast spirit within __________. Do not cast _________ away from your presence, and do not take your Holy Spirit from them.  Restore to __________ the joy of your salvation and renew a steadfast spirit within them.  Psalm 51;2, 10-12

Never let _______________ cover their sins because he will not prosper, but if __________ confesses and forsakes them will have mercy.  Proverbs 28:13

Help ______________ repent that their sins may be blotted out, so that times of refreshing may come from the presence of the Lord.  Acts 3:19
Living Free of 

Forgiveness
Lord, your word says, "He who loves his brother abides in the light, and there is no cause for stumbling in him.  But he who hates his brother is in darkness and walks in darkness, and does no know where he is going because the darkness has blinded their eyes.  1 John 2:10-11  Show ________ where they are walking in the darkness of un-forgiveness. 

I pray that _____________ will love their enemies, bless those who curse them, do good to those who hate them, and pray for those who spitefully use and persecute them, so that they may enjoy all your blessings.  Matthew 5:44-45

Don't allow ___________ to harbor resentment, bitterness, and anger, but rather help them to turn these feelings over to you immediately whenever they creep in. 

Let all bitterness, wrath, anger, clamor, and evil speaking be put away from  ______________.  Help ____________ to be kind to one another, tenderhearted, forgiving one another, just as God in Christ also forgave your.  Ephesians 4:31-32

If ________________ forgives men their trespasses, you Heavenly Father will also forgive_________ Matthew 6:14  Help _____________ to forgive whoever needs forgiven.
Let the words of __________________ mouth and the meditation of ___________________ heart be acceptable in your sight, O Lord, our strength and our redeemer.  Psalm 19:14

A good man out of the good treasure of his heart brings forth good things, and an evil man out of the evil treasure brings forth evil things.  Help ____________ bring forth good things from his lips.  Matthew 12:36-37

Keep ____________ from being snared by the words of their mouth.  You've promised that "whoever guards his mouth and tongue keeps his soul from troubles"  Proverbs 21:23. 

Death and life are in the power of the tongue, and those who love it will eat its fruit. Proverbs 18:21 May they speak life and not death.

He who guards his mouth preserves his life, but he opens wide his lips shall have destruction.  Proverbs 13:3  God guard _____________ mouth as well as mine.
Your word says, " I sought the Lord, and He heard me, and delivered me from all my fears."  Psalms34:4 I pray that you will hear me and deliver ______ from any fear that threatens to overtake them.

You have not given us a spirit of fear, but of power and of love and of a sound mind. 2 Timothy 1:7

Flood  ___________________ with your love and wash away all fear and doubt.  

Give _____________ a mind so sound that they can recognize any false evidence the devil presents to _____________ and identify it as having no basis in reality.

There is no fear in love; but perfect love casts our fear, because fear involves torment. But he who fears has not been made perfect in love.  God perfect your love in __________________  I John 4:8

Fear not _____________ for I am with you, be not dismayed, for I am your God. I will 

strengthen ______________

, yes, I will help ________________ I will uphold ______________ with my righteous right hand.  Isaiah 41:10
The resources I used for this blog post were from these 3 books.
"Prayer can never be in excess." 
C. H. Spurgeon
Do you have any good advice on how you incorporate praying for your children? If so please leave a comment and share those with me.  Let's be diligent about praying for our children!
(Visited 1,645 times, 1 visits today)