My husband and I have been slowly making changes to our home.  One of the things we wanted to do was build some banquette seating in our kitchen. When we have everyone home we have 13 people (14 with my mil).  Here is a picture of some of us playing a game at Christmas.  Please ignore the crappy picture.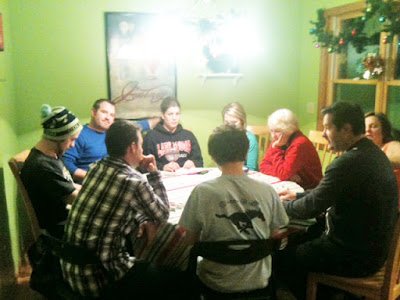 We were trying to come up with a way to create more seating
 for all of us and 
decided to do banquette seating. 
So my handy hubby got to work.  
Here is a picture of the space before the seating was added.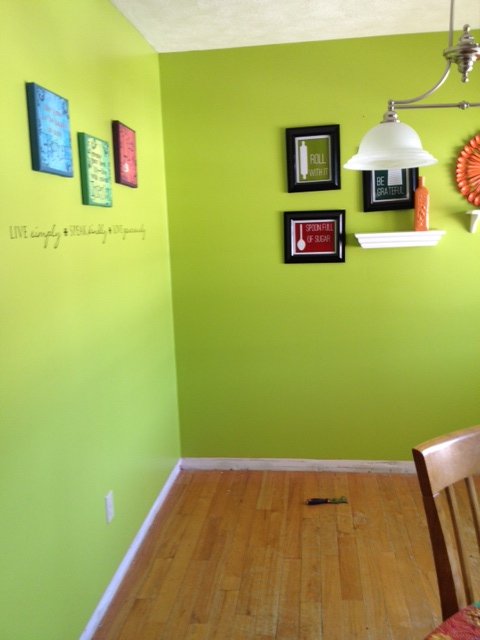 He started with building a base for the cupboards with 2 x 4's cut to his measurements.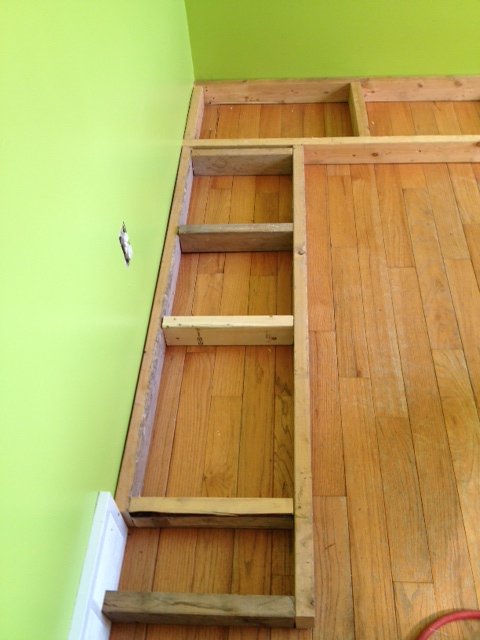 We used 4 hickory kitchen cupboards 3- 15 x 30 and 1- 15 x 36 
and placed them on the 2 x 4's.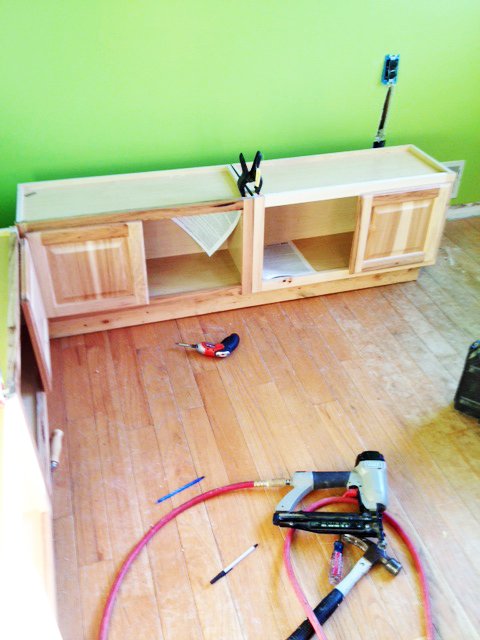 He then placed 1/2 " plywood cut to fit on the cabinets.
The next step was adding wainscoting to the walls.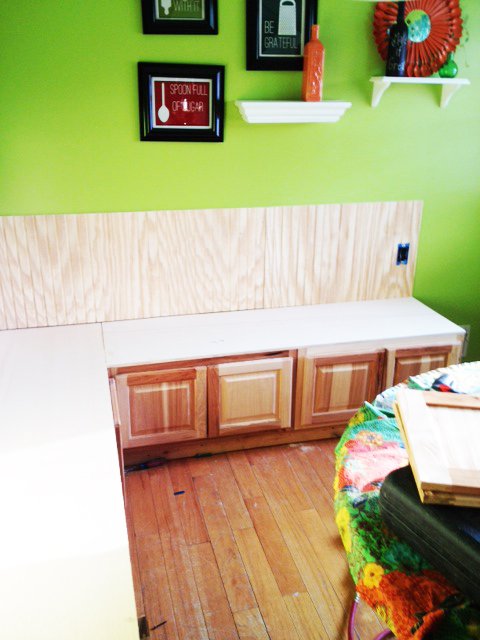 He then added the chair rail to the wainscoting.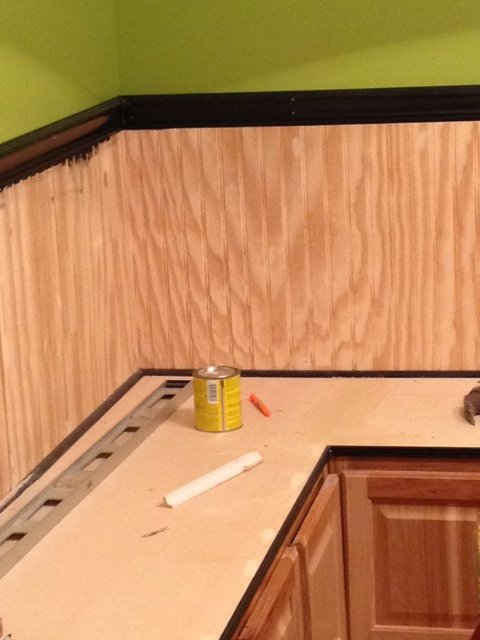 Painted the plywood and wainscoting and chair rail black.
Total Cost: $550.00 (not counting the cushions)
I'll show you Part 2 when we get the cushions.  We are having them made professionally so that they will hold up with our whole clan on them.  🙂 And then redo the floor!
We made a $40.00 Farm House Table.  You can find it  
HERE: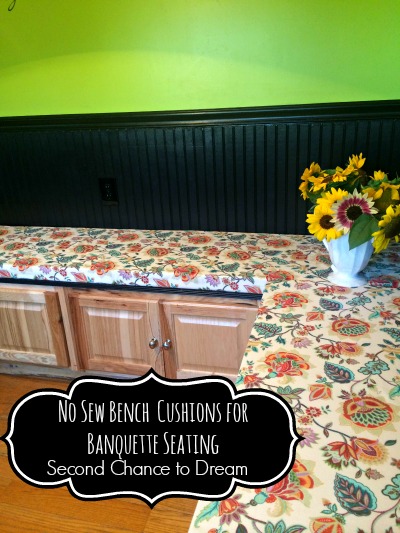 (Visited 11,681 times, 10 visits today)