Your home should be a haven of tranquility and calm. It's where you spend most of your time so it needs to be a comfortable place to relax. There are plenty of little upgrades you can make to your interior that will add a breath of fresh air. Literally opening a window to let the outside in will also improve your mood. Spring is the perfect time of year to clean up and add a few fresh touches. Even a simple decluttering is the first step to a happy home. Here are five easy ways to create a relaxing atmosphere. 
Bring the outside in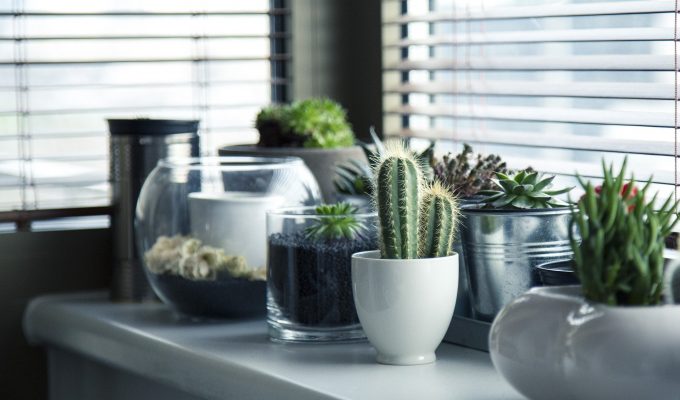 Start by ventilating your home. There are many benefits of fresh air and simply opening a few windows will help get rid of dust, bacteria, and allergens. The fresh air will also have an immediate calming effect. Make the most of the natural light as well. If your home doesn't get much light you could try upgrading to daylight bulbs. Add a touch of greenery to the place with some lovely houseplants. These are said to improve your mood and work as self-care reminders.
Decorate with artwork
It's a popular belief that your decor can affect your mood, so it might be time to update yours. You could make your space more unique by decorating with original artwork. Art is said to be beneficial for mental well-being. Looking at an interesting painting is very relaxing. It also engages your curiosity. Interacting with artwork allows you to destress and leave your troubles behind. Try researching a local artist, or you could even create something yourself, either way, it'll also make a great conversation piece.
Create a sensory space

If you're adding some visuals why stop there? Make your home decor a treat for all the senses. Add a mix of textures with cozy rugs and blankets. You could also get some crisp new bedding ready for the warmer months. Decorate with a few vases of colorful fragrant flowers and enjoy the delightful aromas. You could even create a sensory room if you have space.
Secure your home
It's easier to relax in your home if you have peace of mind it's safe and secure. Consider upgrading to a smart security system. You can control these from your smartphone or other devices. In order to be prepared for emergencies, you could also get a residential standby generator installation. This will provide you with backup energy in the case of extreme weather conditions, for example. With a contingency plan in place, you can finally relax.
Reduce clutter

A relaxing home is a tidy home, so it's time for a good spring cleaning. There are several health benefits of decluttering. It's a great stress-relieving activity and very satisfying and rewarding when it's done. Unnecessary clutter can get in the way and become a nuisance. Rid your home of anything that you no longer use or need. You can then finally, sit back, relax and enjoy the calming atmosphere you've created.
I'd love to have you follow along. You can subscribe to my RSS Feed or sign up to receive daily Emails delivered to your inbox. You can also follow along via Instagram, Facebook, or Twitter.


(Visited 180 times, 2 visits today)