While I'm incredibly grateful for our nations freedom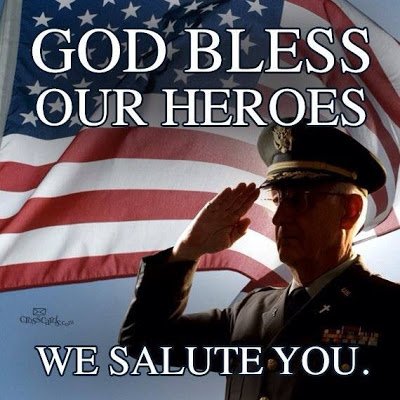 I am even more grateful for my spiritual freedom. I haven't always been able to say that. Are you aware that you don't have to live life as a prisoner to fear, shame,guilt, regret, etc.??
Christ has set us free to live a free life. So take your stand! Never again let anyone put a harness of slavery on you. Galatians 5:1 msg
I do NOT want to go back to being a slave to my flesh and if you are a child of God, you don't have to be a slave either. One of the things I do to keep myself from going back to slavery is to learn to examine my thoughts, to decipher the lies I'm believing. The battle really is in the mind as Joyce Meyers says. I'm apart of facilitating a class at my church on Wed. night. We are learning how to live in the freedom Christ gave us. I thought I'd share our life work assignment from this week with you.

Look at this list of lies. Pick 3 that jump out at you.


I can't do anything right.
I am stupid or ugly or evil or ____________.
I am alone in this world.
Nobody really cares about me.
I would be better off if I'd never been born.
The world would be a better place if I
wasn't
here.
I'll never amount to anything.
My only value to this world is to provide sex for people.
Even God has given up on me.
This Christian life may work for others but I just can't get it.
I've
got to make my life work myself because I can't count on anyone else.
Good things come to others but not me.
My feelings don't matter.
1.

Now pick one lie and let's examine it:
What is the lie you are believing?

How does this lie show up in your life right now?

Do you know where the lie originated? If so where? If not ask God to show you.

Now look at this list of things God says about you. Find a truth that over rides your lie and then write the truth and write the

scripture

on a 3×5 card.

Renounce the lie. Ask God to replace that lie with the truth.

Keep your 3×5 card handy and this list of truths so that you can renounce that lie every time it pops up it's ugly head.

I am accepted…
John 1:12 I am God's child

.John 15:15 As a disciple, I am a friend of Jesus Christ.

Romans 5:1 I have been justified.

1 Corinthians 6:17 I am united with the Lord, and I am one with Him in spirit.

1 Corinthians 6:19-20 I have been bought with a price and I belong to God.

1 Corinthians 12:27 I am a member of Christ's body.

Ephesians 1:3-8 I have been chosen by God and adopted as His child.

Colossians 1:13-14 I have been redeemed and forgive of all my sins.

Colossians 2:9-10 I am complete in Christ.

Hebrews 4:14-16 I have direct access to the throne of grace through Jesus Christ.
.
I am secure...
Romans 8:1 I am free from condemnation.

Romans 8:28 I am assured that God works for my good in all circumstances.

Romans 8:31-39 I am free from any condemnation brought against me and I cannot be separated from the love of God.

2 Corinthians 1:21-22 I have been established, anointed and sealed by God.

Colossians 3:1-4 I am hidden with Christ in God.

Philippians 1:6 I am confident that God will complete the good work He started in me.

Philippians 3:20 I am a citizen of heaven.

2 Timothy 1:7 I have not been given a spirit of fear but of power, love and a sound mind.

1 John 5:18 I am born of God and the evil one cannot touch me.
I am significant…
John 15:5 I am a branch of Jesus Christ, the true vine, and a channel of His life.

John 15:16 I have been chosen and appointed to bear fruit.

1 Corinthians 3:16 I am God's temple.

2 Corinthians 5:17-21 I am a minister of reconciliation for God..
Ephesians 2:6 I am seated with Jesus Christ in the heavenly realm.,

Ephesians 2:10 I am God's workmanship.

Ephesians 3:12 I may approach God with freedom and confidence.

Philippians 4:13 I can do all things through Christ, who strengthens me.
Thank you God for our nations freedom and for those who have sacrificed for us to have that freedom. Thank you God for my spiritual freedom and for Christ who sacrificed for me to have that freedom.
Have a GREAT 4th of July!

Under the Table and Dreaming, Skip to my Lou, Craft O Maniac,

Keeping it Simple

, Creating Really Awesome Free Things, Between Naps on the Porch, I Should Be Mopping the Floor, Booggieboard Cottage, I Gotta Try That,

Making the World Cuter,

Ninth Street Notions, Sew Chatty, Marvelous Messy,

What Joy is Mine

, A Mama's Story,The Alabaster Jar,

A Proverbs 31 Wife,The Better Mom,

Covered in Grace

,

Just Misty

, Worthy of the Prize, Huckleberry Love, Pursuit of Functional Home
Sugar Bee Crafts

,

Not Just a Housewife

Tip Junkie, Today's Creative Blog

, Crafty Confessions,

A Bowlful of Lemons

,

Coastal Charm,

Growing Home Blog MercyInk, Timewarp Wife, Blackberry Vine, New Nostalgia, Hope Studios, Tell Me Tuesday,Ladybug Blessings, Teach Me Tuesdays, The Gunny Sack, Yesterday on Tuesday, Inspiration Exchange, Brag About It
Lil'Luna, The DIY Dreamer, Gingersnap Crafts

,

Seven Thirty Three

, Creations by Kara,

Raising Homemakers

,

Women Living Well

NY Melrose Family

,

Someday Crafts Family Home and Life,

DIY Crafty Projects

, Fine Craft Guild, Sew Much Ado,

Upward Not Inward

, Internet Cafe Devotions,

Deep Roots at Home

,

My Daily Walk in His Grace

, The Real Housewives of Rivertown, Fluster Buster, My Girlish Whim, Nap Time is My Time, Off the Hook, The Shady Porch, Project Stash
30 Handmade Days

,

The Shabby Nest,

Chic on a Shoestring,

While He was Napping

,

Tatertots and Jello

,

Craftionary,

One Artsy Mama, A Night Owl, See Vanessa Craft, One Project Closer, Diana Rambles: Pin Me Party, Happy Hour Projects,Practically Functional,The Best Recipes Blog,

Summer Scraps Pin Party
Six Sister's Stuff,
Bowdabra Blog,
Cheerios and Lattes,
Funky Junk Interiors,
Be Different, Act Normal,
S
erenity You,
Too Much Time On My Hands

,
It's Overflowing, Or So She Says,

Pinteresting Party

, Sew-Licious, 3 Boys and a Dog Pinterest Party,
Natasha In Oz
Thanks for stopping by. I'd love to have you follow along and subscribe to my RSS Feed or sign up to receive daily Emails delivered to your inbox . You can also follow along via Facebook.
(Visited 811 times, 3 visits today)