A winter porch pot is all the rage right now.  I can understand why they're adorable.   They add so much color and life to your front porch.  What is normally snowy and dreary can become a beautiful thing. They will last for quite a while too.
I saw this porch planter below at Sam's for $39.99.  I wanted one but I wasn't going to pay that much.  So, I decided to make my own.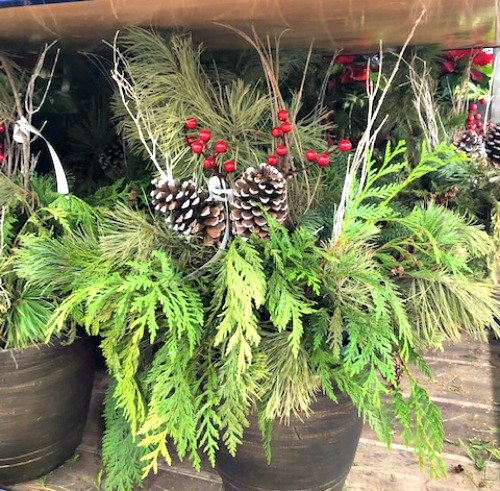 I had bought a fall porch planter in fall and it had died so I decided to recycle it and use it for my winter porch planter.  It was time for a walk around my yard to cut different kinds of pine branches to use in the planter.  I also cut some branches from berries on my fire bushes.  My daughter and I had gone for a walk in the summer and we found some birch logs laying on the side of the road so we dragged them home.  My husband cut them for me.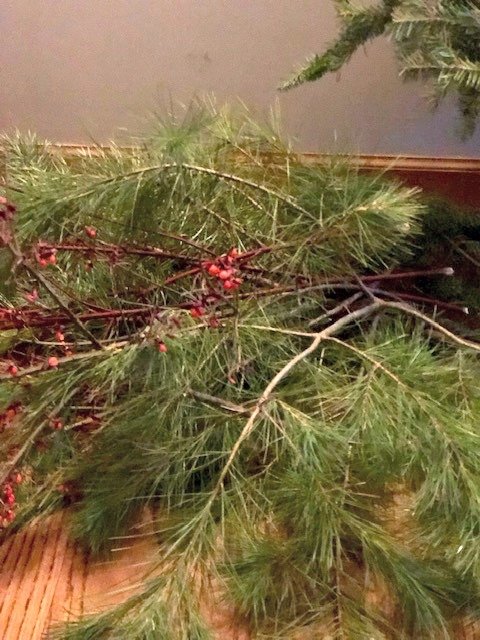 Next, it was time to assemble the planter.  I started by putting in a birch log and then putting different greenery pieces all around the log.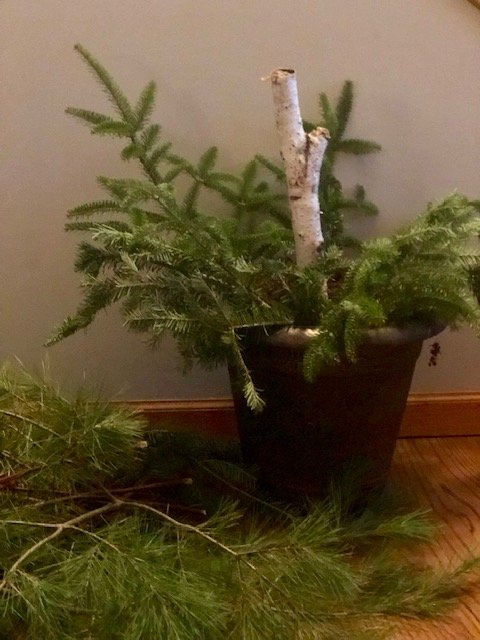 It needed more than one birch log so I added 2 more.  (Odd numbers work best when designing).  Then continued to add my pine branches.
I really liked it but felt it was missing something.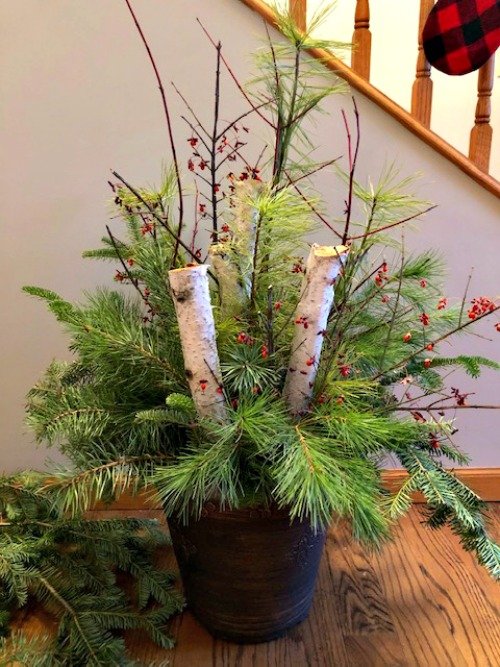 Bingo! It needed a big buffalo check bow. I also added some red and white lights that I had bought at the Dollar Tree.  Doesn't it look GREAT????  I love it!
Besides being adorable, it was very inexpensive.  Because I recycled the pot and used the dirt that was in it and the branches were from my yard. I had zero cost for that part.  The 2 sets of lights were $2.00 and the buffalo check ribbon was around $2.00.  That is a grand total of $4.00 for that beautiful winter porch planter.  Much better than the $39.99 price tag from Sam's Club.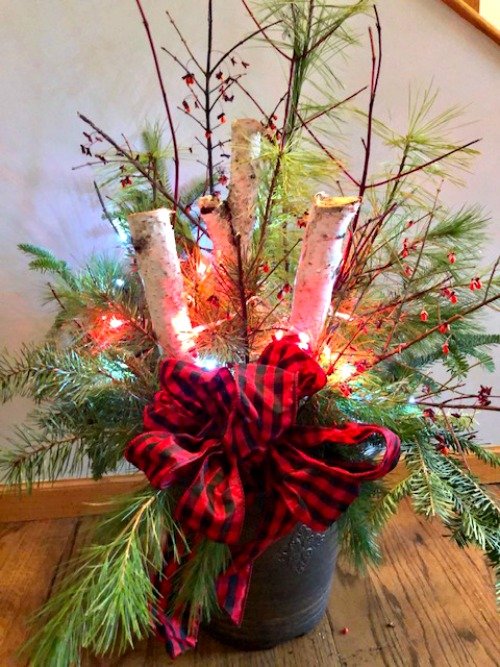 Here it is on my front porch where it will sit for the winter. LOVE!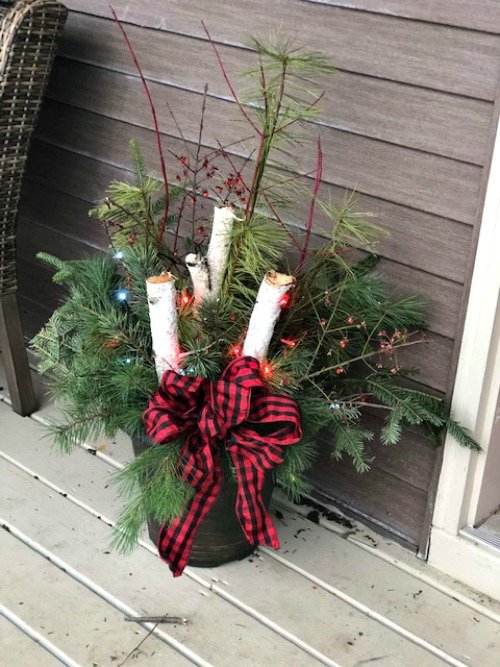 Do you have a winter porch planter on your front porch?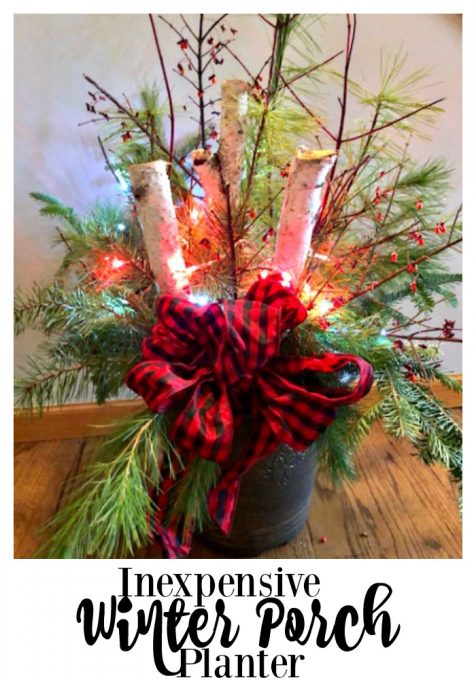 Here are a few more cool ideas I know you'll want to check out:
DIY Farmhouse Christmas Decorations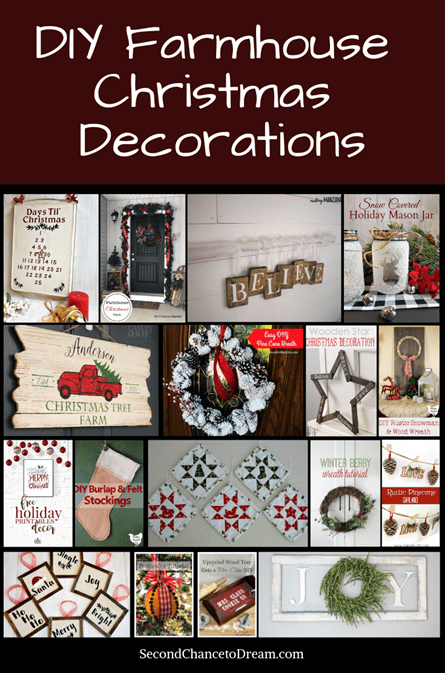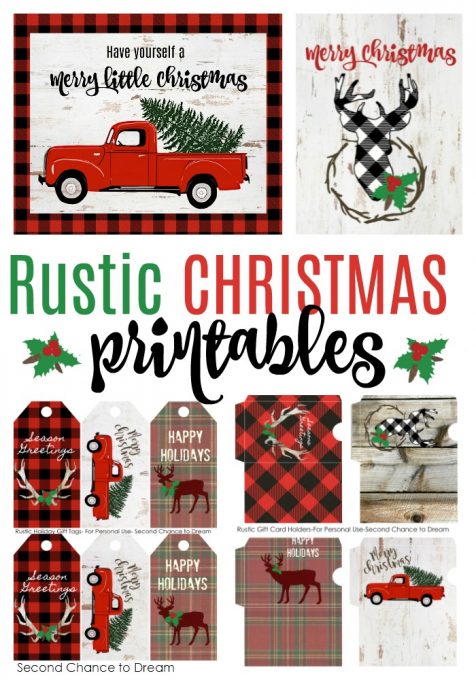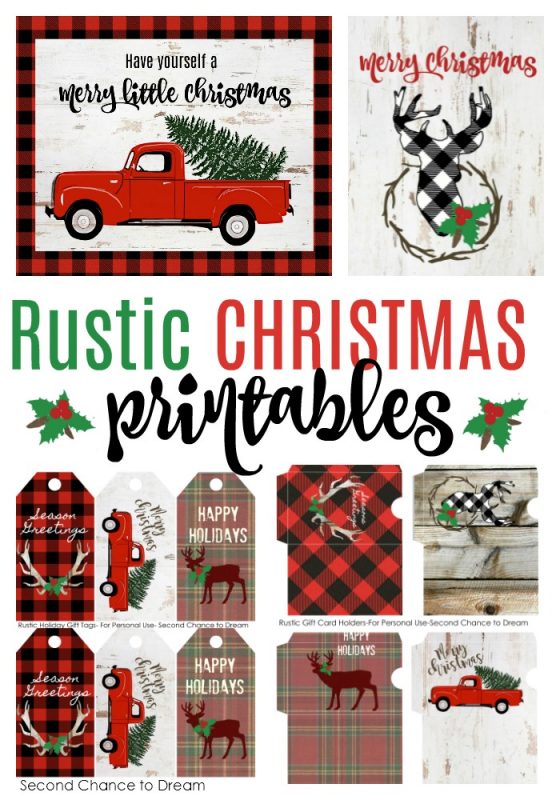 I'd love to have you follow along. You can subscribe to my RSS Feed or sign up to receive daily Emails delivered to your inbox. You can also follow along via Facebook, Google + or Twitter.





(Visited 849 times, 60 visits today)