Note: I was given free products from Oriental Trading but I love them so much I would've bought my own.
Well, it's done! The last of my 6 children have graduated from high school.  My twin boys Carson & Connor are pictured here with their Grammy.  I can't believe how fast the years have flown by!  Cherish those moments with your babies because it's really true.  Time flies!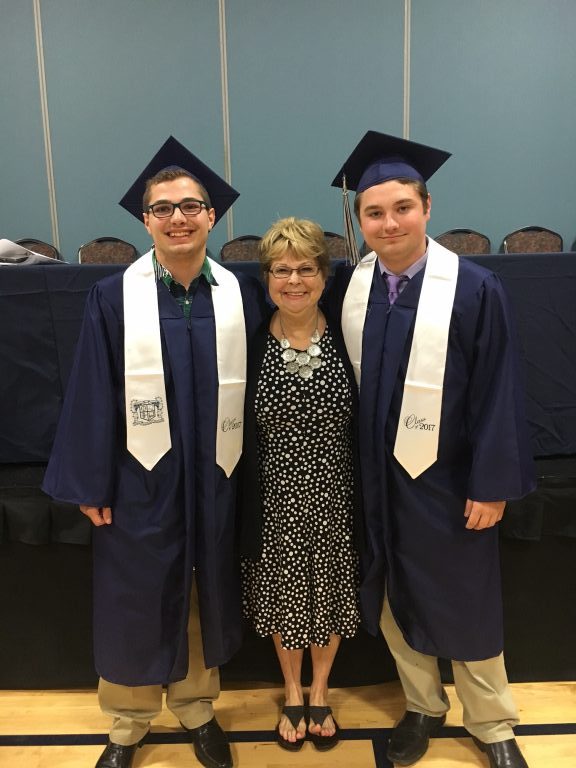 To fully celebrate the boys we wanted to have a Mexican Fiesta Open House.  In our family, we love our Mexica food. To help us celebrate in style we g0t out party supplies from Oriental Trading.  They have the best party supplies for the most reasonable prices.
Mexican Fiesta Graduation Open House Ideas
I purchased both Fiesta and Graduation party supplies to have a mix of both.  Here are a few of the items we found at Oriental Trading.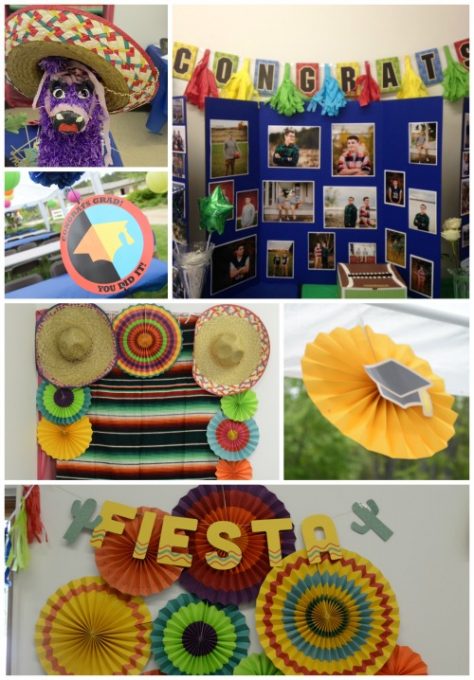 I love these Grad signs that I stuck out the end of the driveway to let people know where the party was.  They come in a variety of colors.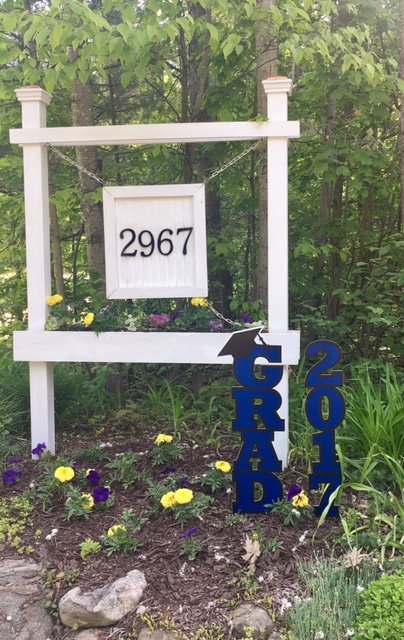 We knew that we wanted to have a photo booth so we put a plastic table cloth over the door to the third garage and stapled a Mexican Blanket over the plastic.  Then stapled fans and Sombreros around the edge of the door.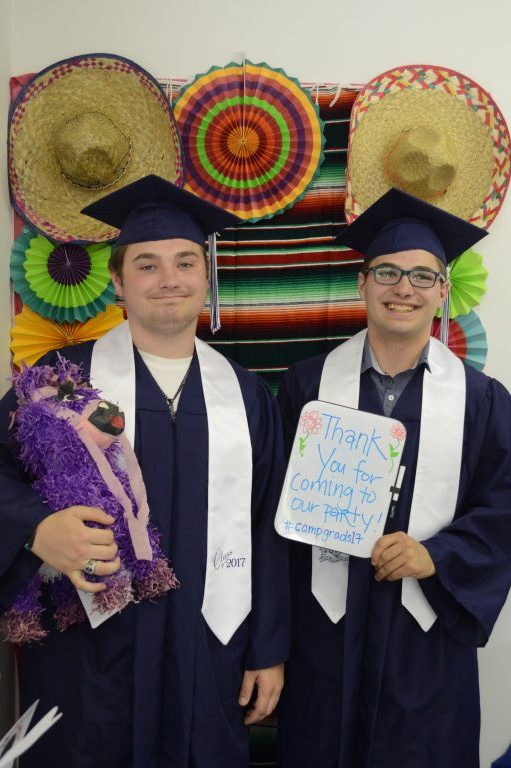 We tried to get pictures of all the guests so that we can send it in their Thank you notes.  Here are a few of the fun photos we took.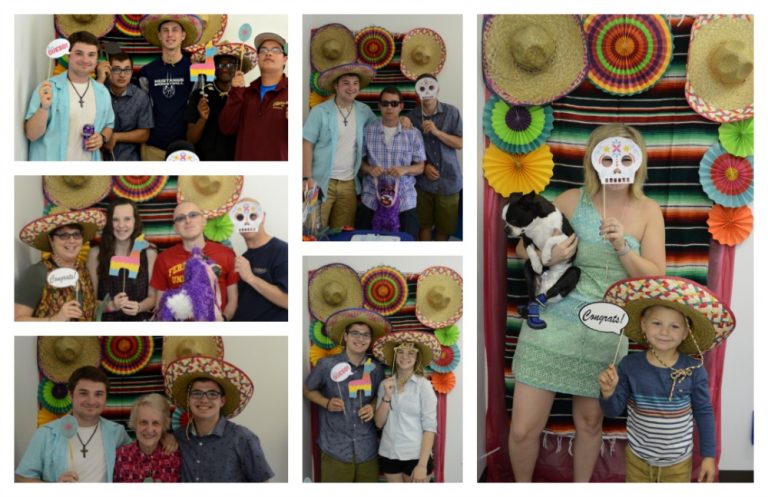 The foods we served were hard shell tacos, soft shell tacos, and shredded chicken taco meat and all the toppings. There were Fritos and Doritos for the guests to make Walking Tacos if they didn't want the traditional tacos.   We had Mexican Pasta Salad (recipe to come soon) along with refried beans and various salsas.  For dessert, the boys each had their own cookie cake from Mrs. Fields along with brownie bites.  I also made some Churro Chow (recipe to come soon).  The food was a hit!
2017 Graduation Party Printables
I'd love to have you follow along. You can subscribe to my RSS Feed or sign up to receive daily Emails delivered to your inbox. You can also follow along via Facebook, Google + or Twitter.



(Visited 967 times, 3 visits today)