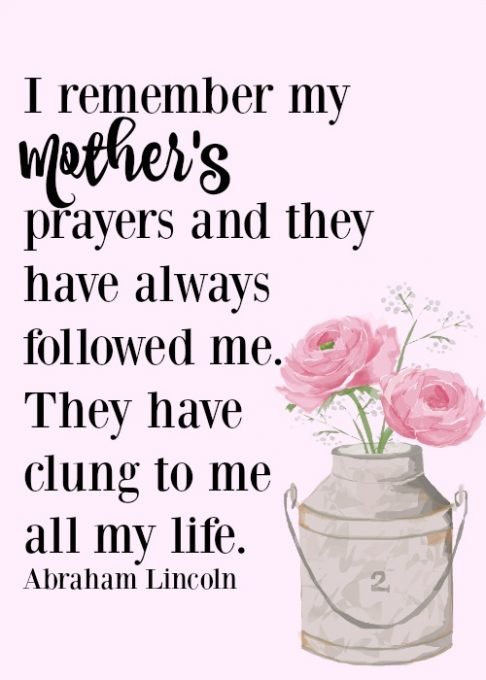 We mothers are powerful people.  We hold the life and well being of our children in our hands.  YES, that is terrifying, but it's also empowering. So this Mother's Day I want to give some encouragement to the mothers and grandmothers out there. I believe we have a gift available to us as any given moment to help us in parenting.  I believe with my whole heart, the way that we are the most effective mothers are the times we pray and seek God on behalf of our children.    Parenting our children is HARD and they didn't come with a built in parenting manual.  Don't we want to seek, God the creator of our children for wisdom and direction on how to raise them? God knows right now what your little one is struggling with and how to help you with molding them.  He knows what your other one needs to live to their full potential.  We have the creator of our precious gifts available to impart wisdom to us ANY time we need it. We do NOT have to do it alone!
This year in our Bible study we spent a couple of weeks on asking God for a one word focus for our children and then asking Him to give us verses around that word to pray for our kids.  One verse to pray for each day of the week for each child.  I thought I'd share a few of mine to show you an example. For one of my boys He gave me the word PERSEVERANCE.  On Monday I pray Galatians 6:9 for him. "Let ___________ not grow weary or become discouraged in doing good for at the proper time ____________ will reap if he doesn't give up."
For another boy he gave me the word CALLING and one of the verses I am praying for him is Ephesians 4:11 "I urge __________ to walk in a manner worthy of the calling to which you have been called."
And then for another boy I was given the word MATURE. A verse I am praying for him is Matthew 5:6  I pray that ____________  will have an ever increasing hunger for more of you.
I love that because I asked God for the word, He knows EXACTLY what each child needs in their life right now.  I am praying and prophesying life into them when I pray what He wants.  This also lightens the burden for me.  He does the work, I just obey by praying.
This Mother's Day I hope and pray that you are honored and blessed in a very special way for all the work you do as a  mother.  I also pray that you might be challenged to seek the one who knows your children the best and ask Him for how you can pray for them so that one day they might say:
I remember my mother's prayers and they have always followed me. They have clung to me all my life.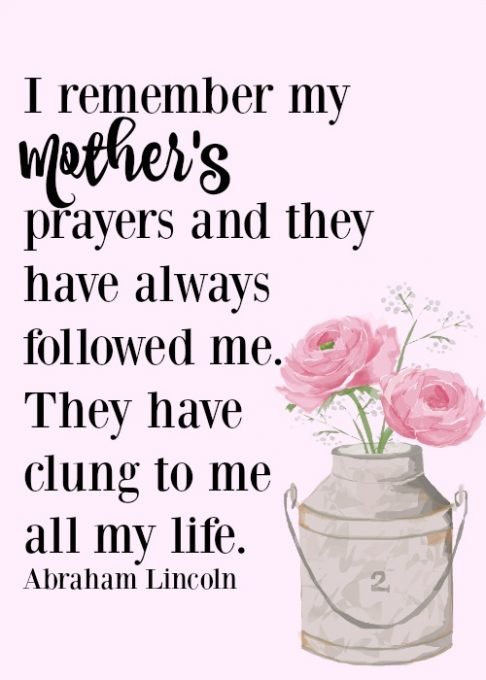 If you would like a reminder of the importance of praying for your children you can download this free 5 x 7 printable HERE.
PS.  You can use this same principle for your husband, yourself, family members, work situation, church, etc.  
Do you want some more help with praying for your children?  Please check out these posts: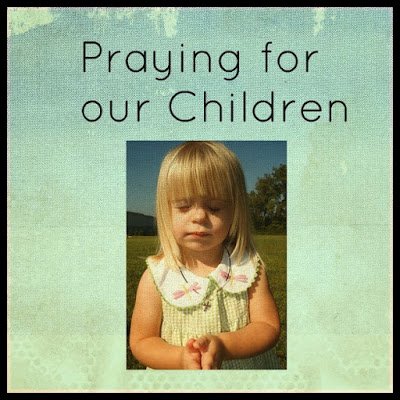 Are you buying your mom/grandma her favorite gift card? Then you'll want these free Printable Gift Card Holders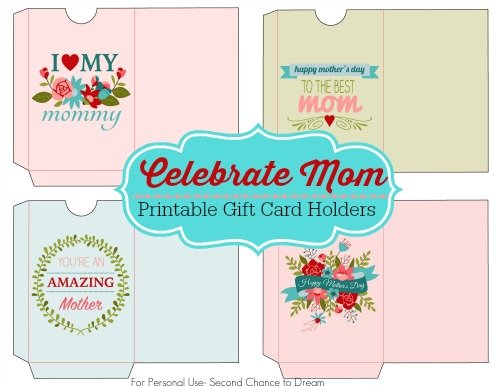 I'd love to have you follow along. You can subscribe to my RSS Feed or sign up to receive daily Emails delivered to your inbox . You can also follow along via Facebook, Google + or Twitter.






(Visited 583 times, 1 visits today)