Spring Cleaning and Home Spruce-Up Tips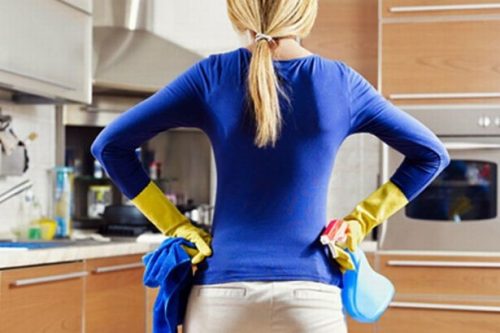 via Mirror
It's that time of year again that most of us dread: spring cleaning. Although we can all acknowledge just how necessary the task is, that doesn't mean we're exactly excited about scrubbing baseboards. Still, there's nothing like the feeling of a home that's deep cleaned so thoroughly it will last for months. And with these five tips to make the cleanup even easier, your space will not only be clean, it will feel like a brand-new home!
Declutter
Nothing makes a home feel more chaotic than clutter. Take the time to consider what you actually use over the course of the year, and get rid of the excess. One of the best places to start is your closet. After your initial purge, rehang your clothes with the hanger hooking onto the rack from behind. Whenever you wear an item, hang it back up as you normally would. After several months you'll begin to see which items are not being used and be able to clean out even further. The same idea can also be applied to the items in your kitchen or bathroom by adding a small sticker or mark onto an item that has been used.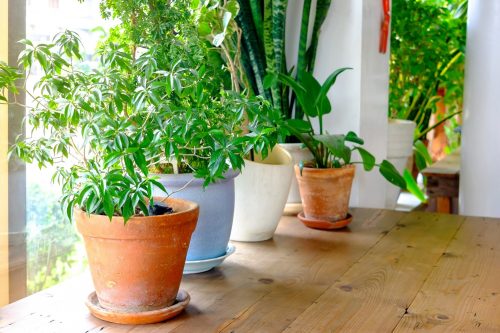 via Modernize
Bring in the Outdoors
We at Modernize have found that nothing spruces up a room faster than adding a little life and color. Potted plants or a vase full of flowers not only add dimension to a room, they also give you the extra bonus of purifying the air around you. The Environmental Protection Agency has found that a home's air can be up to five times more polluted than outdoor air; but by including plants like Boston ferns or aloe vera, you are well on your way to having the cleanest air you can breathe.
Redesign Your Layout
Living room furniture already gets moved around whenever we spring clean due to vacuuming and dusting, so why not redesign your room's layout in the process? Shift your sofa to a different wall and swap out accessories like coffee table books with others from around the house. If you really want to go the extra mile, buy some new accent pillows, a lamp, or a piece of artwork to hang. It'll have your living room feeling refreshed and modernized.
via Life Mix. Today
Dusting Your Ceiling Fans
The last thing you want to do is to create more work for yourself by using poor methods and materials when you start dusting off your ceiling fans. Instead of wiping off your ceiling fan blades with a cloth, simply place a microfiber cloth or old T-shirt over each blade and apply light pressure while sliding it back off. This will catch any extra dust and leave your fans as good as new.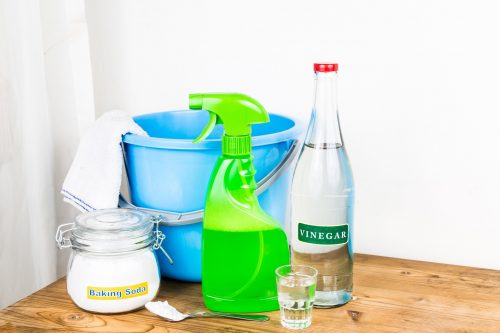 via Modernize
Lessen the Chemicals
Instead of using harsh cleaning supplies that leave dangerous chemicals in the air, opt for more natural cleaners. You can use baking soda and vinegar to scrub out your oven. Instead of drinking that Coke, use it to clean even the nastiest of toilet bowls. Whitening toothpaste is excellent at tidying up the dingiest of grouts. And lemons polish off water stains. No matter what you are trying to clean, chances are that there is a way to do so with products you probably already have lying around your kitchen.
Once you have worked your way through these tips, your home will be so refreshed that you'll be excited to walk through your front door every day!
Need some help on what to Spring Clean?  There are LOTS of spring cleaning checklists on Pinterest.  Go find one to download to help keep you on track.
What is your favorite thing about Spring Cleaning?  What's your least favorite? I'd love to hear. 
You need to read this post on 10 Essential Oil Household Cleaner Recipes to help you clean with fewer chemicals.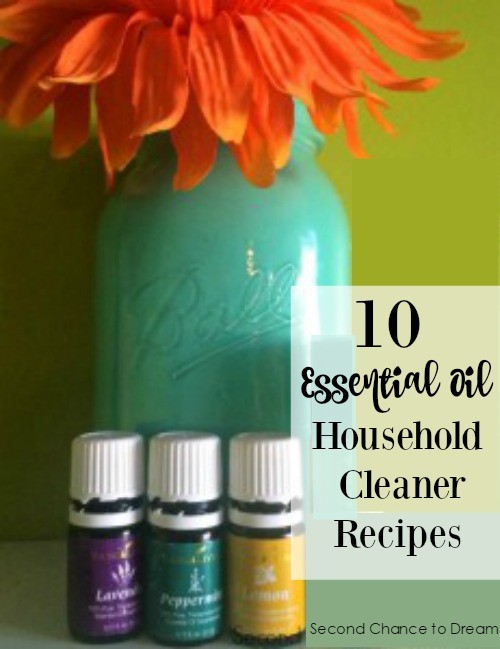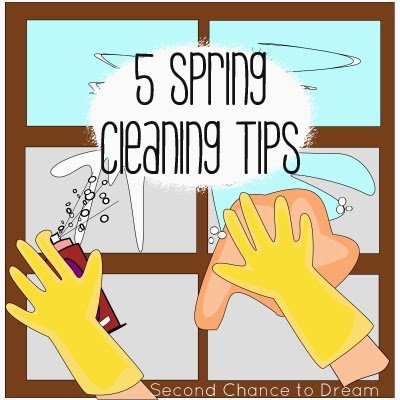 I'd love to have you follow along. You can subscribe to my RSS Feed or sign up to receive daily Emails delivered to your inbox. You can also follow along via Facebook, Google + or Twitter.





(Visited 488 times, 2 visits today)