I wss asked by my accountability partner yesterday how my goals were coming?  Um… well.. um..  not so well. I wrote them down but they got buried in my journal. I can get sidetracked pretty easily and if things aren't in my face then I forget.  Goals are much too important to be forgotten so I created a way to keep track of my goals with this DIY Goal Setting Board.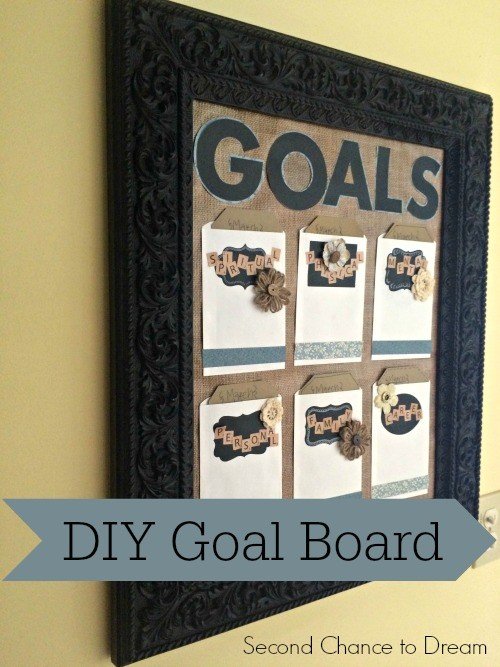 I've had this idea floating in my mind since the New Year and even bought the supplie and never got around to making it.  After being asked by my friend how I was doing I came home and whipped this up.
Here are some supplies I bought for this project.  I did not use all of them so I'll have to come up with something differnt to do with them.I found most of these supplies in the $1.50 section of Michaels and the $1.00 section of Target.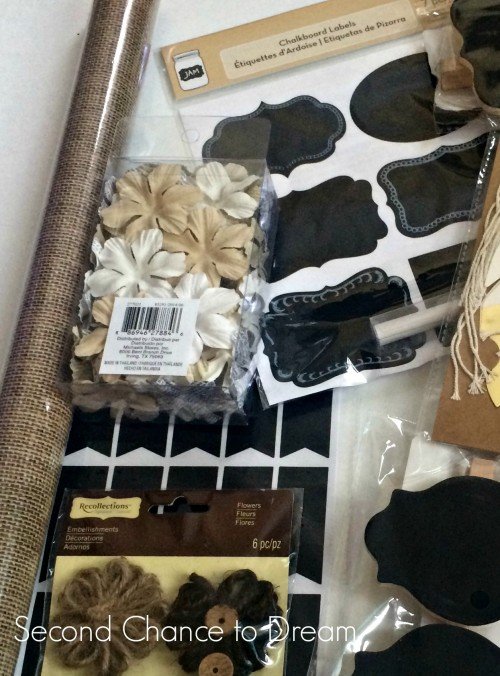 Supplies Needed:
Frame
Foam Board
Tape Runner
Wrapping paper or scrapbooking paper to cover the foam board
Cardstock to cut out the word Goals or large Alphabet stickers
Alphabet Stickers to put your goal categories on the bags
Items to embellish the bags
I had an frame that I bought at a garage sale for .25 and I LOVE it.  I've used it in several different ways. For this project I cut a piece of foam board to fit the frame.  I then took my burlap looking wrapping paper and covered the foam board.  You can use scrapbook paper if you want more of a pattern.  Make sure it is on there tight so there are no bubbles like mine has.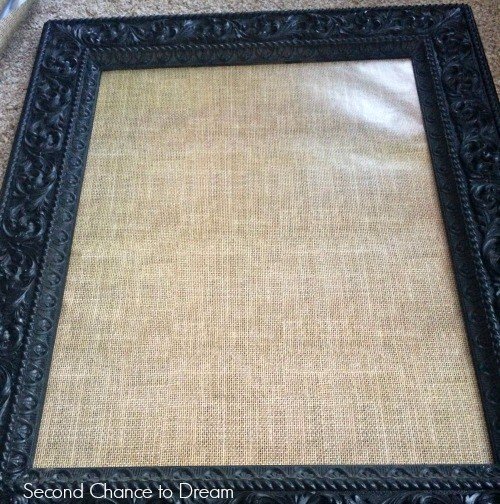 I took 6 of the white paper sacks and taped the to the foam board.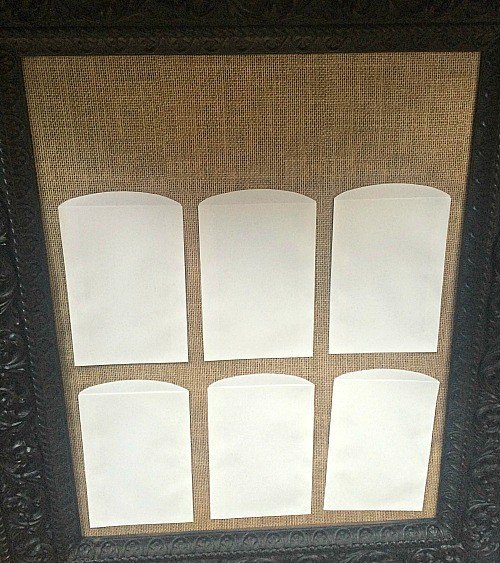 I then embellished each bag differently.  Michaels had these cool chalkboard labels that were all different shapes.  I used those to put my Alphabet stickers on labeling the different categories I wanted to focus on.  I then embellished each bag.
I took some kraft cardstock and cut some large tags to write my goals down.  If you want to be organized you can cut enough for the whole year, would be 36.   Next month I'll turn them over and focus on my April goals.  Here is a close up of the goal cards.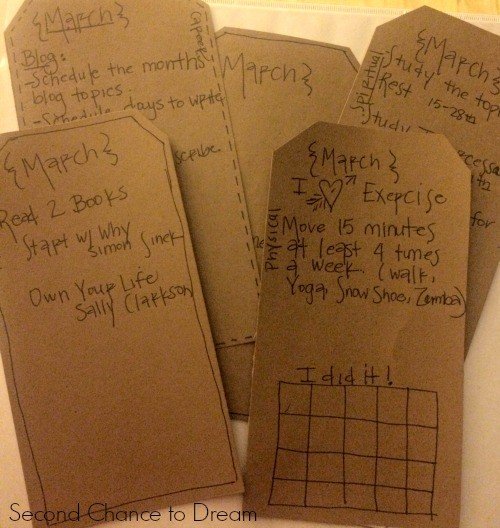 And here is a close up of the board.  I am hanging it where I can see it from laying in my bed.  I might not be able to read the specific goals BUT I will be reminded everyday that I do have goals.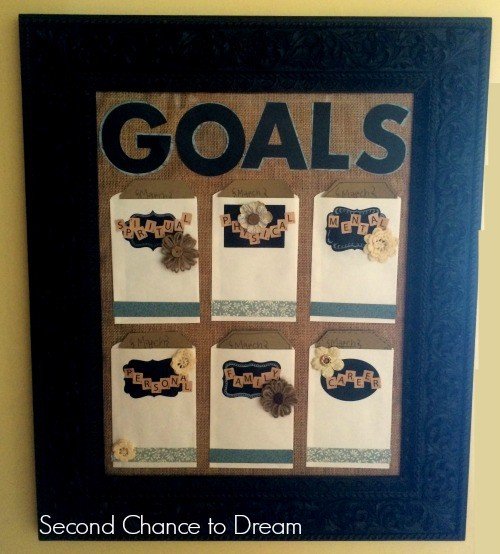 How do you keep track of your goals?
Need more ideas on goal setting?
And 5 Benefits to Writing down your Goals
(Visited 940 times, 1 visits today)