Have you ever felt like you're stuck in a rut, chasing goals that don't really excite you? Well, it's time to ditch those societal expectations and get real about what you want.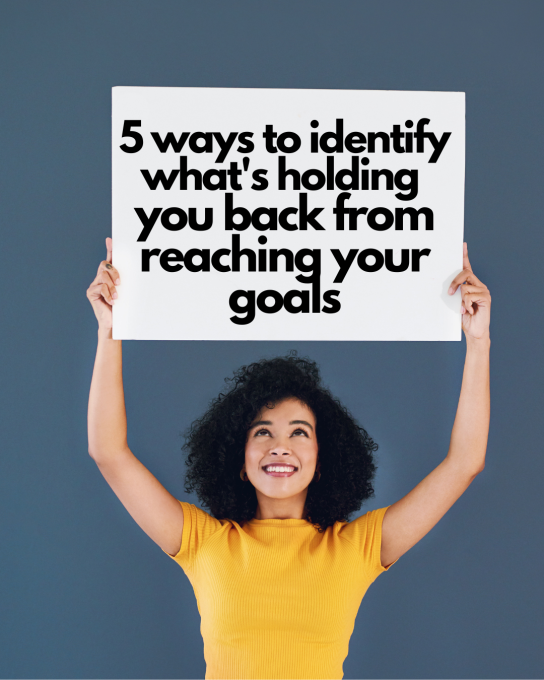 Step 1: Self-Reflection with a Side of Fun
Grab a cozy spot, put on some fun tunes, and dive into some self-reflection. Ask yourself: "What really makes me tick?" "What am I passionate about?" "What kind of life do I want to create?" Once you have a clearer picture of your true desires, you can start setting goals that actually matter to you.
Step 2: Banish Limiting Beliefs Like Evil Villains
Those pesky thoughts that tell you "I can't do it" or "I'm not good enough" are just trying to hold you back. They're like evil villains in a superhero movie, and you're the awesome hero who's going to defeat them! Challenge those beliefs, replace them with positive affirmations, and embrace a growth mindset. You've got this!
Step 3: Identify External Influences Like Annoying Sidekicks
Your environment, relationships, and the people you surround yourself with can have a big impact on your goals. Are there any negative Nellies in your life who keep raining on your parade? Maybe it's time to find a new support system. Surround yourself with people who believe in you and cheer you on, like a squad of loyal sidekicks.
Step 4: Face Fear Like a Boss
Fear is like that creepy monster lurking in the shadows, trying to prevent you from achieving your dreams. But you're not afraid of the dark, are you? Identify your fears, break down goals into smaller steps, and gradually expose yourself to new things.Overcoming fear is like defeating a powerful boss in a video game – you'll feel invincible!
Step 5: Seek Help Like a Superhero Seeking Guidance
Sometimes, we need a little help from the wise to conquer our challenges. Don't hesitate to seek guidance from a coach, therapist, or mentor. They can provide valuable insights and help you unlock your full potential.
Remember, achieving your goals is not about being perfect or following someone else's path. It's about discovering your true self, embracing your passions, and taking action to create the life you want. So, ditch the pressure, have fun, and go get those goals!
(Visited 65 times, 1 visits today)