I'm sharing ways to detox your body naturally.  Is it time for you to detox? How do you know if it's time?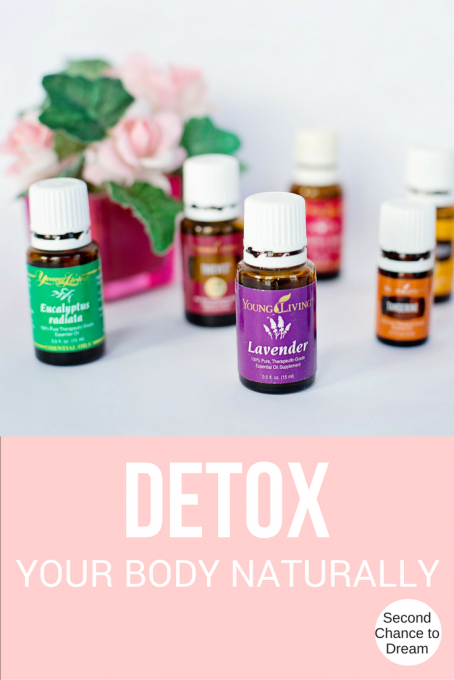 Signs your body is screaming for a detox:
Congested sinuses
Brain Fog/unable to focus
Unexplained soreness/stiffness
Belly Fat
Food Cravings
Abdominal bloating
Hard time losing weight
Acne, rosacea, itchy skin
Low Energy/Fatigue 
Moodiness
Sensitive to Chemicals 
Insomnia
Constipation
White or yellow-coated tongue and/or bad breath
Unexplained headaches
If you have 4 or more of these symptoms your liver probably needs a detox.
A detox bath is one of the easiest healing therapies that can be done to facilitate and enhance our body's natural detoxification process.
How to take a detox bath: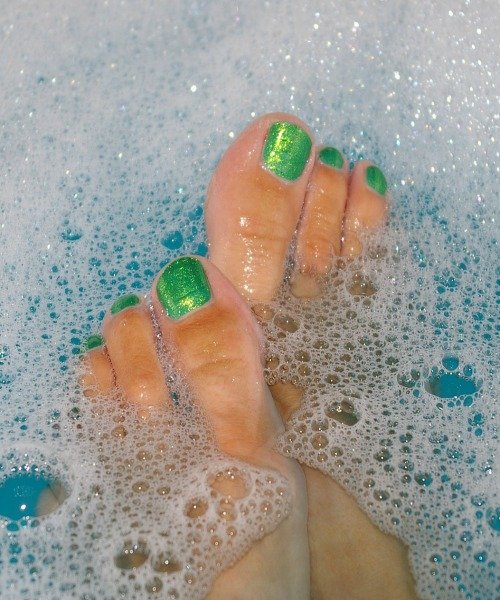 Draw a bath with water as hot as you can handle.
 In a glass container mix 1 cup of Epsom salt, 1/2 cup of baking soda and 10 drops of therapeutic grade essential oil.  Lavender is my favorite.  Mix all ingredients together.
Suggestions for essential oils:
Lavender – Calming
Grapefruit – Uplifting
Lemon-Energizing
Peppermint – Fatigue
Cedarwood – Depression
Chamomile & Rosemary – a Headache
 Pour mixture into the hot water.
Sit in the bath for at least 20 mins (NOTE:  you may feel lightheaded, so when getting out, do so slowly.)
Make sure to have water with you and to continue drinking while you bathe. This bath can make you sweat profusely and it is necessary to stay hydrated.
Take a shower immediately after getting out of the bath.
Continue drinking water to flush all those toxins out.
How are toxins released via a detox bath?  Through sweat!
The skin is the largest detoxification organ in which toxins can be drawn out through via sweat.
 How often should I take a detox bath?
Daily! 
Dr. Mark Hyman
encourages a 20-minute detox bath daily, right before bed.
Another way to detox naturally is to do some detox yoga
Here is one of my favorites workouts.
One of the most important things to do while detoxing is to stay hydrated.
Here are 10 Detox Waters to Cleanse Your Liver to help you flush those toxins out.
Ways to lessen the side effects of detoxing:
As toxins die-off during your cleanse, they leave their remains behind, which makes you feel sick. This means your body is working hard to clean up. The die-off symptoms usually last only a couple of days, and then you start feeling much better. Here are some ways to help lessen the side effects of detoxing.
Hydrate! Hydrate! Hydrate! Besides the detox waters above Ginger tea can calm an upset stomach while rosemary can be good for headaches.  You can also put a drop of peppermint oil on your finger and hold to the roof of your mouth for 20 seconds. A headache should subside in 30 seconds to 5 minutes
Rest- don't push yourself while detoxing.
Eat raw deep colored veggies and fresh fruit.
Have you ever done a detox?  Have you found anything that works well for you?
Like essential oils?  I have some printable Essential oil cards with 12 different DIY recipes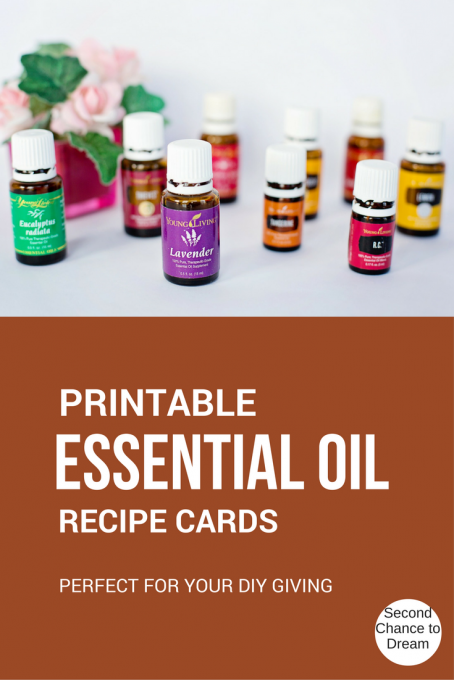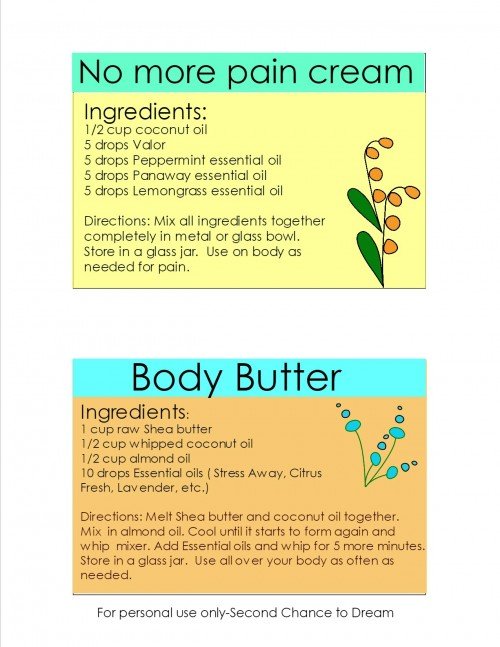 (Visited 13,623 times, 2 visits today)