I have a special treat for you today!  My granddaughter Addyson Grace is doing a guest post.  She asked G-ma if she could share a project she did at a Girl Scout event and of course, I said yes!  So, I'm excited to share with you Addyson's recycled magazine wreath.  This is a great project for kids as well as us moms.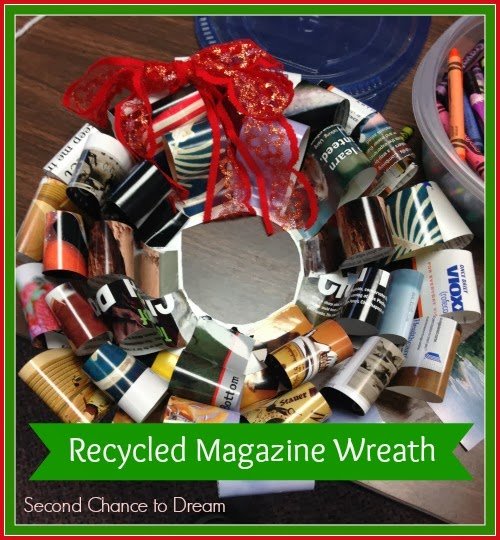 Isn't it cute??
She didn't have pictures of each step but she did call me and give me the directions.
Here's what you'll need:
paper plate
an old magazine
scissors
glue stick
bow
1.  Cut the circle out of the middle of the paper plate to make your wreath base.
2.  Tear your magazine pages out carefully and start cutting strips approximately 1 1/2-2″ apart. You will need @ 40 strips- cut more if needed.
3.  After you cut your strips you cut them in half again.
4.  Carefully fold the paper in half making sure you don't crease the paper.
5.  Take your glue stick and glue the magazine strips together.
6.  Glue 3 layers of magazine strips.  One outer layer, a middle layer and then an inner layer.
7.  Add your bow and hang. OR take them to a nursing home and share them with someone who is very lonely like Addyson's Girl Scout troop did.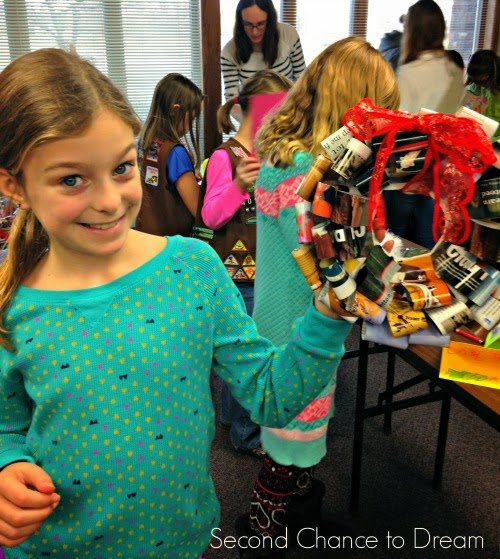 Thank you Addyson for sharing your great project with us today.
Here is an adult version of the recycled magazine wreath made with wrapping paper.  For a complete tutorial see below.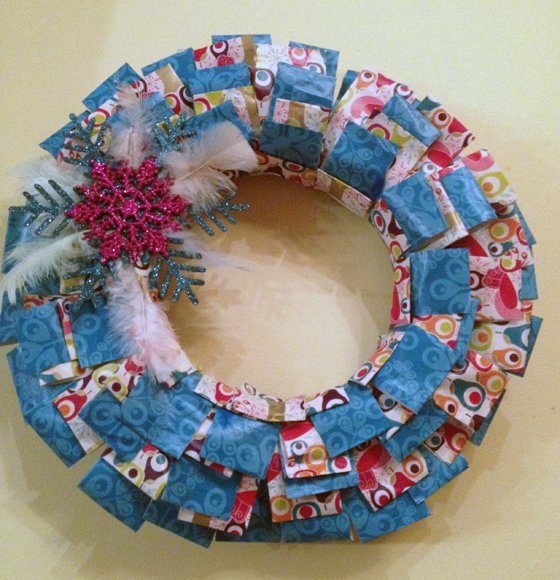 I'd love to have you follow along. You can subscribe to my
RSS Feed
or
sign up to receive daily Email
s
delivered to your inbox. You can also follow along via
Facebook, Google + or Twitter.




(Visited 1,407 times, 3 visits today)