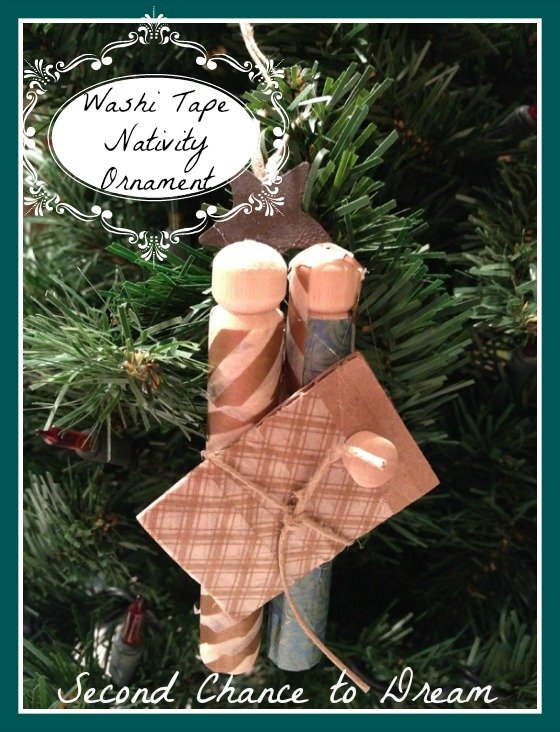 I have a LOVE for all things Nativity.  I have 5 different nativity sets in my house in varying styles.


I saw a clothespin nativity ornament on Pinterest but it was really plain and I knew I wanted to add some color to it but didn't want just paint.  I was in Michael's searching and I found some washi tape on sale for 50% off.  I knew that is what I'd use to make this very simple, meaningful ornament.
Here's how I did it.  I gathered my supplies:
clothespins- not the pinch kind
a piece of corrugated cardboard
your choice of washi tape- I chose blue/green for Mary and 2 gold patterned ones for Joseph and Jesus.
Take a clothes pin and start wrapping the washi tape around the clothespin.
Making it as smooth as possible.
Take a coordinating piece of washi tape and use it for Mary's headdress.
Note:  I had to go back and redo the tape and try to get it as smooth as possible.  So work hard at getting it smooth.
For Baby Jesus, I took a piece or cardboard @ 1 1/2′" x 2″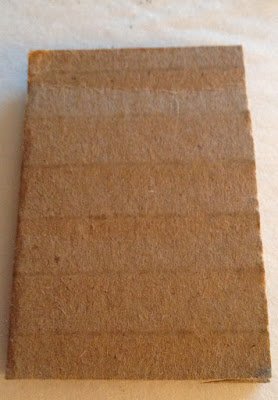 I wrapped it with washi tape 3/4 of the way and then glued the furniture plug on for Jesus' head.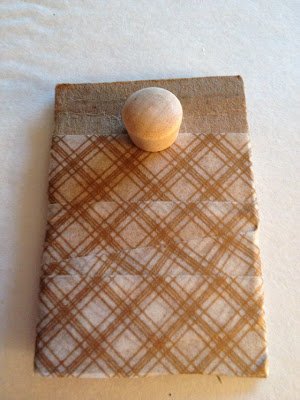 Now we'll assemble them together.  Take your jute @ 12″ and knot it like shown in the picture.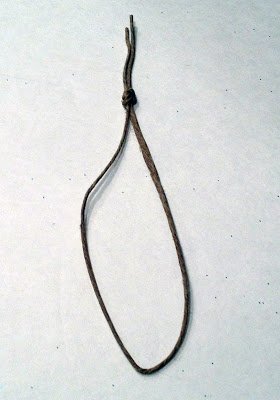 Take Mary and your jute and hot glue the jute to the left side of Mary as shown below.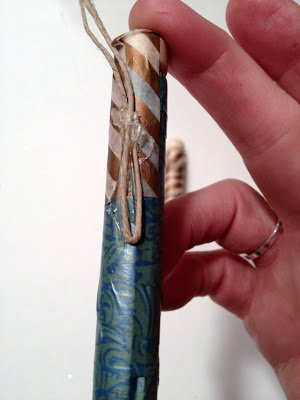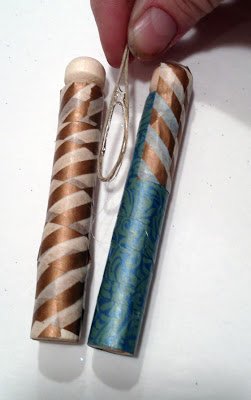 Hot glue the manger to Joseph and Mary at an angle like below. Take @ 5″ of jute and tie it in a knot around all three.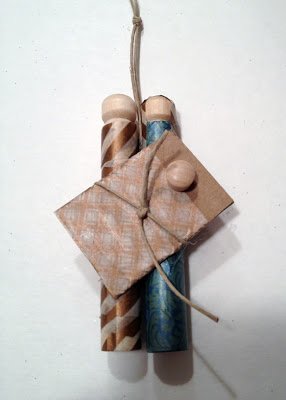 Hot glue your star to the jute just above Joseph and Mary's heads.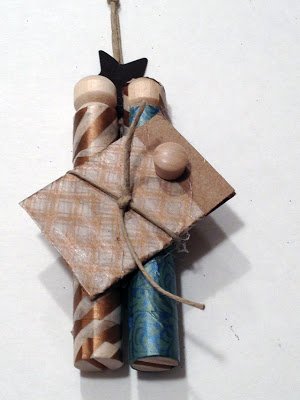 There you have it!  A simple, inexpensive gift or for your own tree.
Whatcha think??
I'd love to have you follow along. You can subscribe to my
RSS Feed
or
sign up to receive daily Email
s
delivered to your inbox. You can also follow along via
Facebook, Google + or Twitter.




(Visited 2,990 times, 6 visits today)