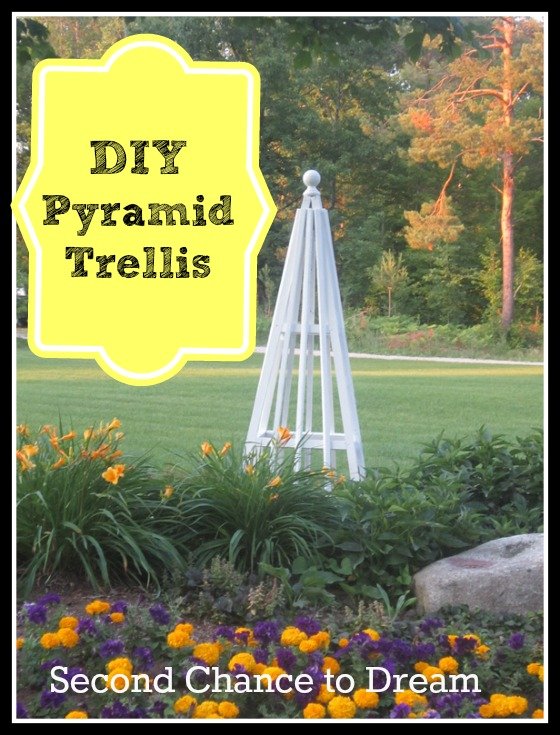 Continuing on with our goal of one structure piece in every garden we came up with something different than a bench.  If you need a simple DIY bench you can find a tutorial here.  Or you can find a DIY Rustic Headboard Bench here.  This time we made a pyramid trellis.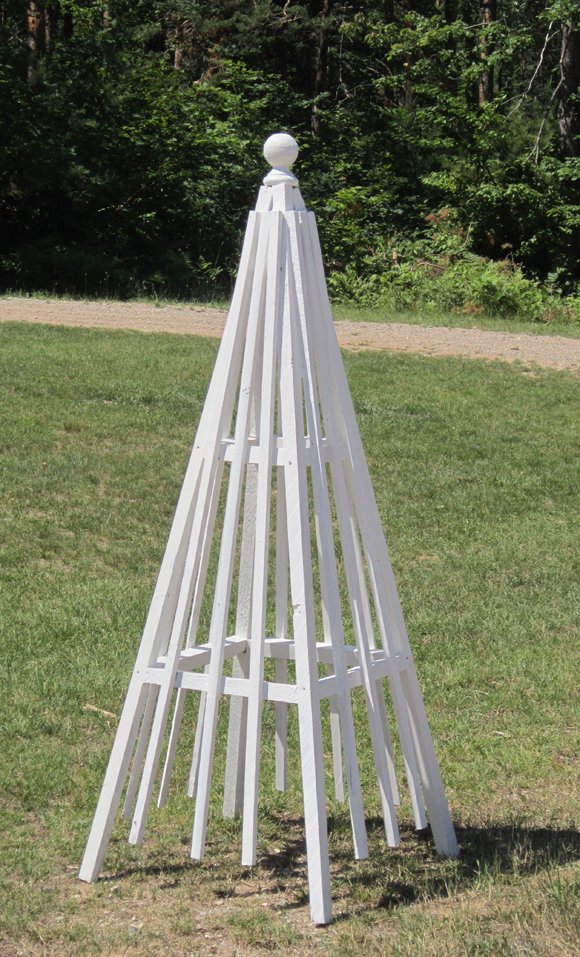 We found directions for this trellis on the Birds and Blooms website and took their plans and altered them to fit our needs.  You can download the directions at Birds and Blooms here.  I will walk you through how we built our trellis.
First we took these old fence posts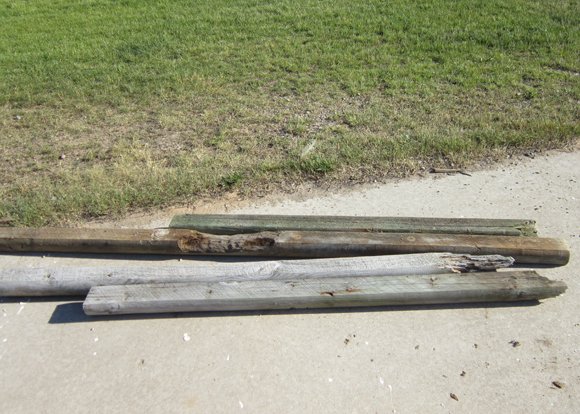 and turned them into these: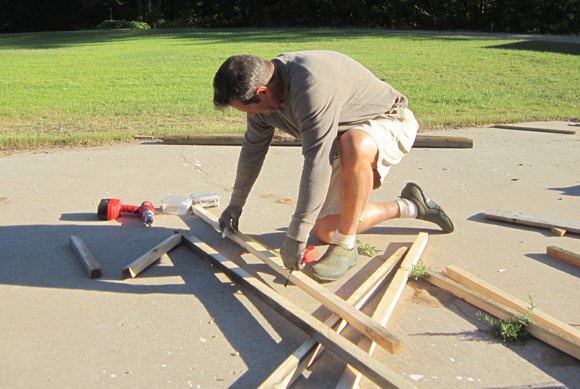 Recycling at it's finest!
We made our basic pyramid with 4 of the 2×2 boards.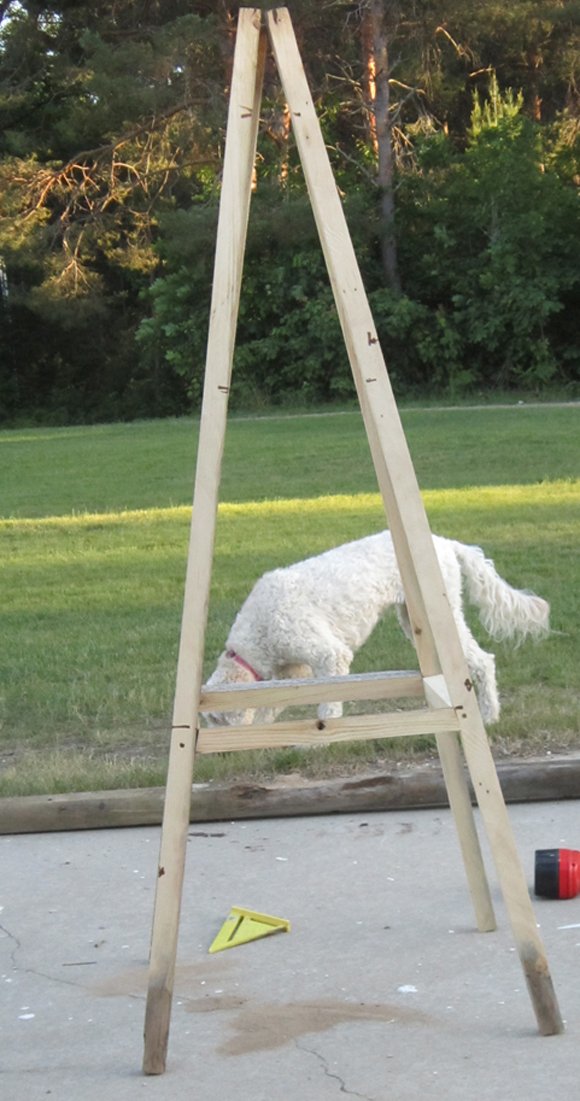 We added the side slats.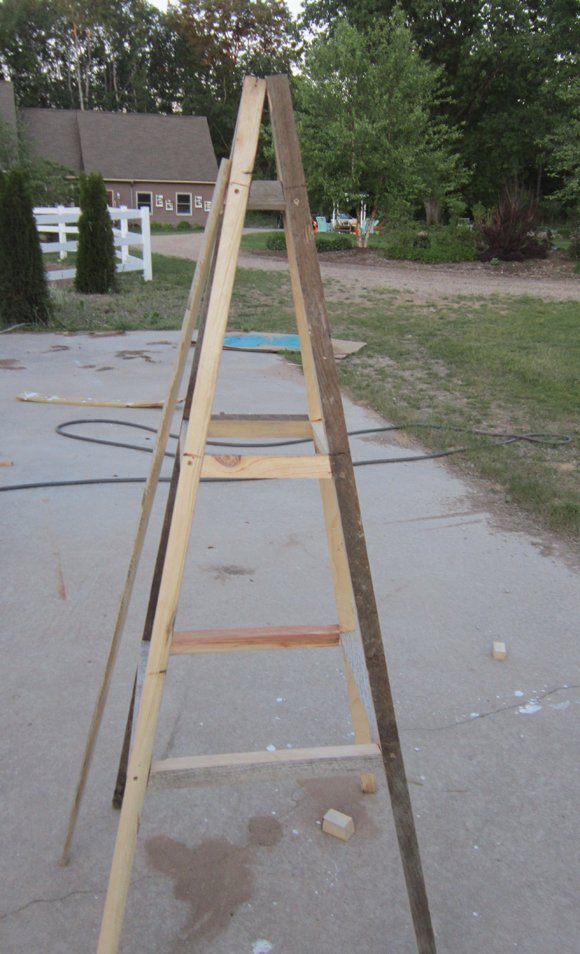 Next came the  longer side slats.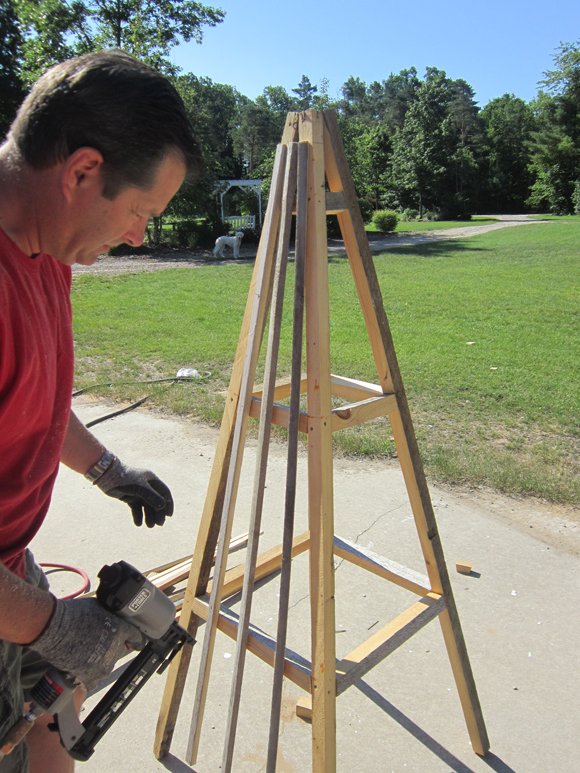 Here is a picture of all the side slats put on.
Add your fence post cap. I forgot to take a picture.  🙁
And here is the finished trellis.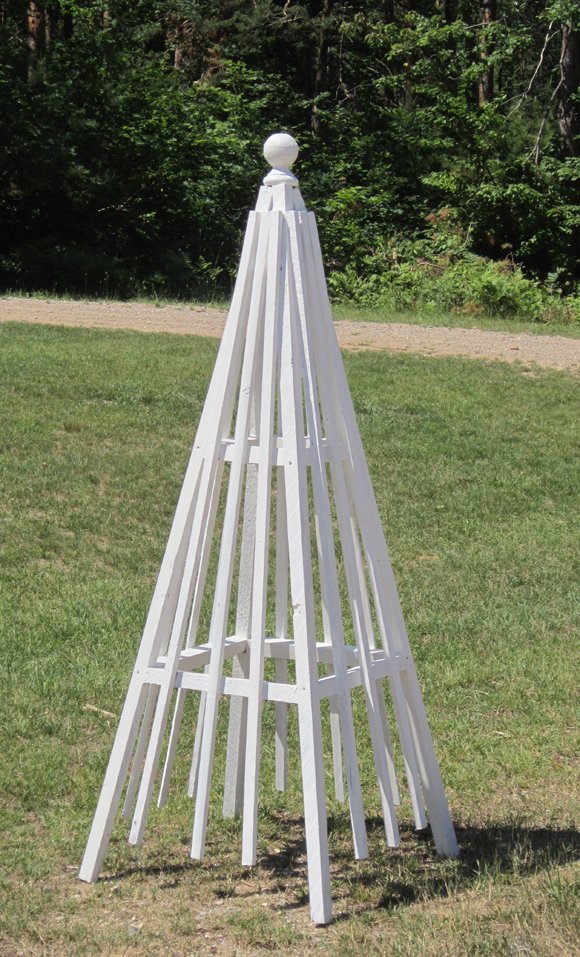 And here is a picture of the trellis in it's new home. Now all we need to do is transplant the vine we already have.  We have a hot spell coming so we want to wait until it's cooler.  This project cost us nothing since we had everything already.  I LOVE when that happens!
Make sure you check out my post on 16 Outdoor DIY Tutorials.  There is lots of  ideas to spur your creativity.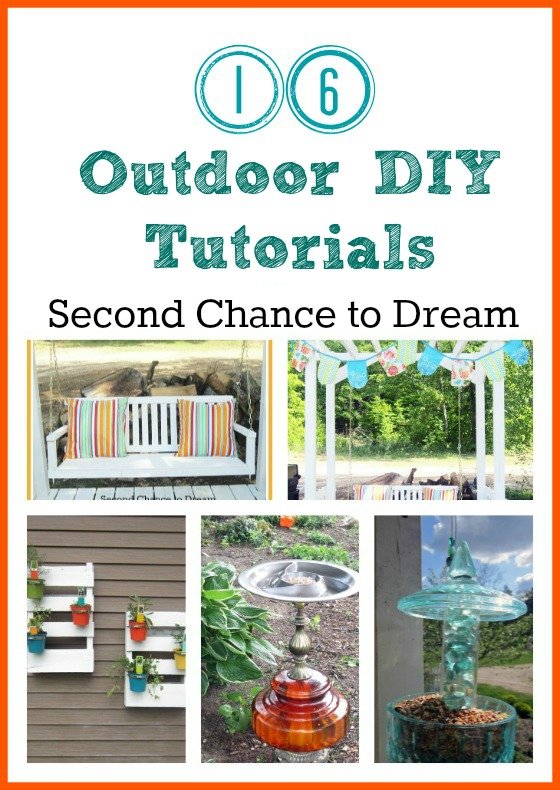 Thanks for stopping by. I'd love to have you follow along and subscribe to my RSS Feed or sign up to receive daily Emails delivered to your inbox . You can also follow along via Facebook.
(Visited 8,782 times, 6 visits today)