My son Andrew is 21 today!
Happy Birthday Drew!!! We love you!!!
I really was trying to rack my brain to think of a fun cake idea, that isn't cake.  Our family is kinda weird we just aren't cake people.  I can make or buy a cake and throw half of it away.  When I asked Drew what kind of cake he would like, he said, "he didn't care if he had one at all".  Well, turning "21" deserves a special celebration so I went on a search to find a cakeless cake.  I ran across this pin on Pinterest.  The only problem is, it's the night before his birthday and that was a cake you ordered for 39.95.  My wheels got churning on how I could make a cake like the above pin in one night and for a whole lot cheaper.
And here is how I did it.  But first, let me apologize for the poor pictures.  My kitchen lighting at night time isn't real good.  Sorry!


2 extra pieces of cardboard
4 packs of large movie theater candy
various pack of mini candy bars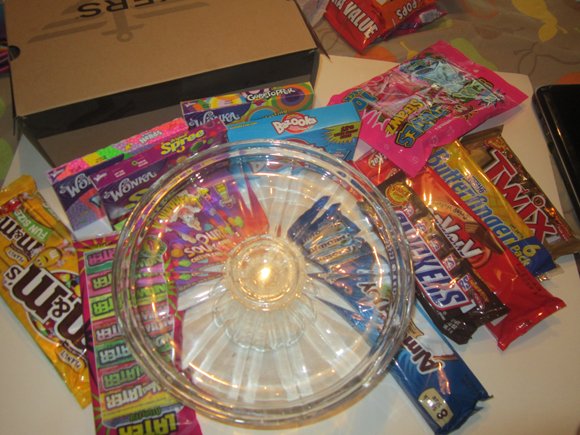 Once you've gathered all your supplies.  You need to get your shoebox and one of the large movie theater boxes of candy.  Draw a line on your box the length of the candy.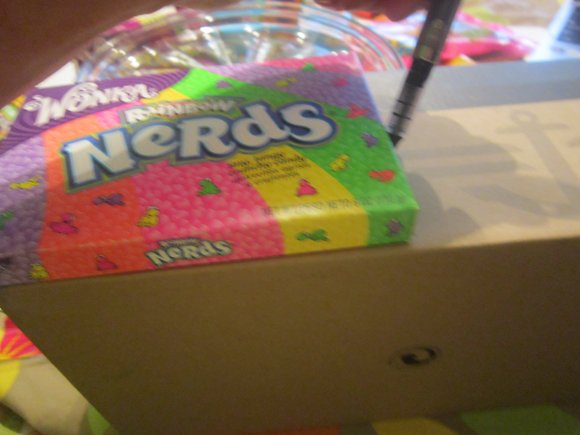 Cut the shoebox all the way around the length of the candy box.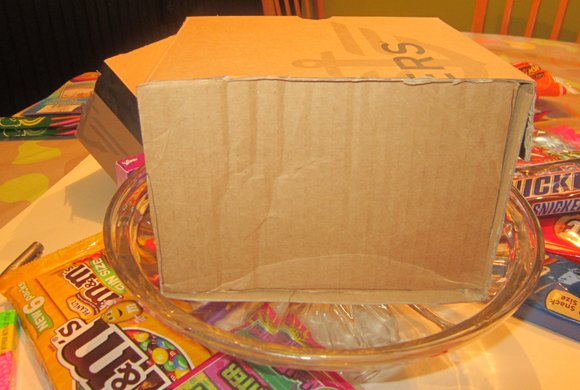 Cut one of the extra pieces of cardboard to fit on the open end of the shoe box like shown.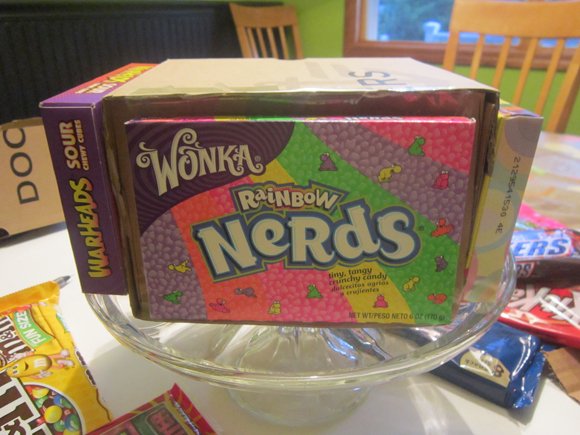 Add your large boxes of candy around all four sides. Next, add the other extra piece of cardboard to the other part of the shoe box like we did above.  Glue the box on top of the other box as shown.
Add a layer of mini candy bars all the way around.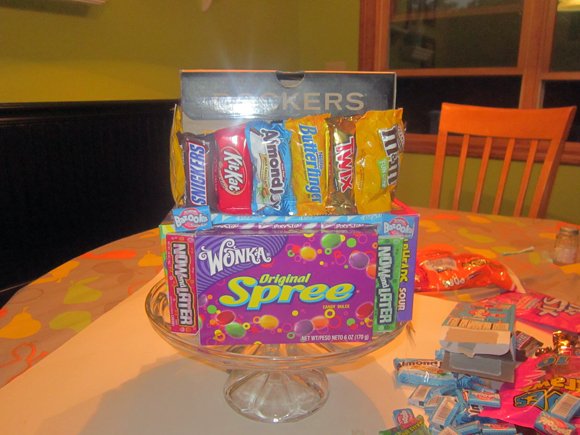 Add a second layer of mini candy bars.  This layer will probably overlap the box forming a small wall.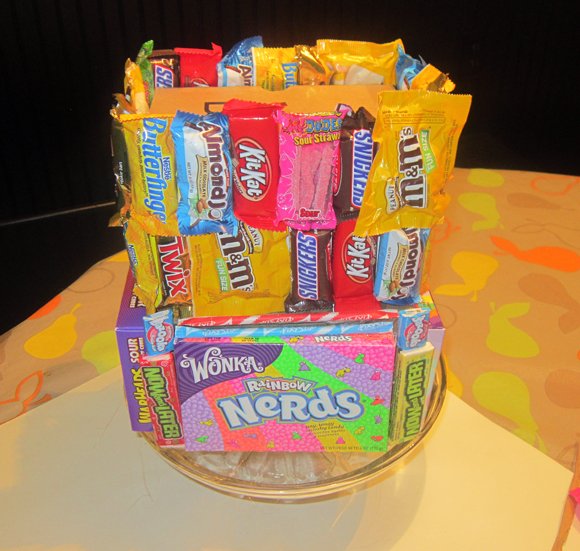 Fill in the open spaces on the box that's showing with Now-n-laters, Pixie Sticks and Bazooka gum,  Or candy of your choice.  

Next, you will add candy to the top of the box, using whatever candy fits there.  Then add your curly ribbon and candles.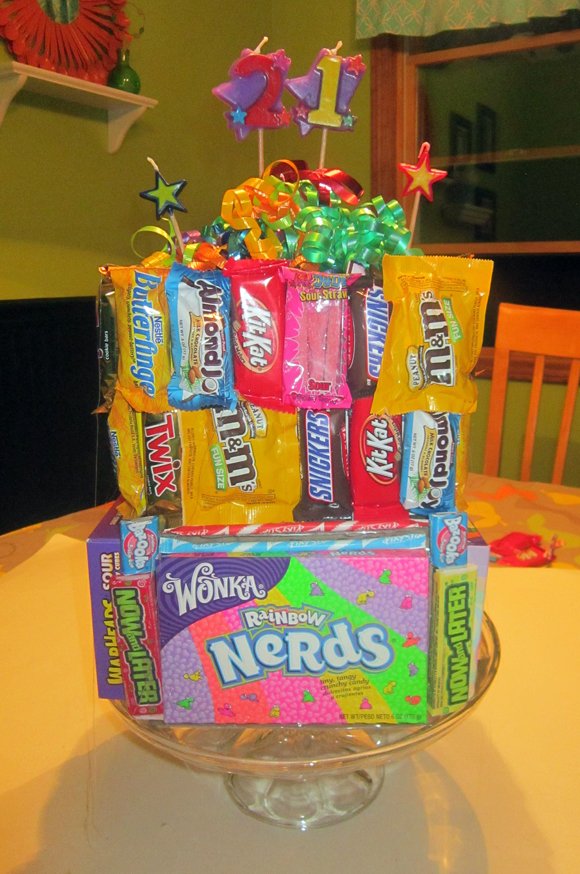 And there you have it you have your very own candy cake for under $15.00.
Do you have any non-traditional ways you celebrate birthdays?
(Visited 1,916 times, 1 visits today)