Parents are the most giving and hard-working people, but managing their busy schedules, juggling work and childcare, and tending to the home are not simple tasks.  These things can easily become overwhelming, and parents may neglect their health needs due to stress. The American Psychological Association noted how parental stressors were exacerbated by the pandemic, affecting the physical health of busy parents. Weight gain, changes in sleeping habits, and increased alcohol consumption were big factors affecting parental health.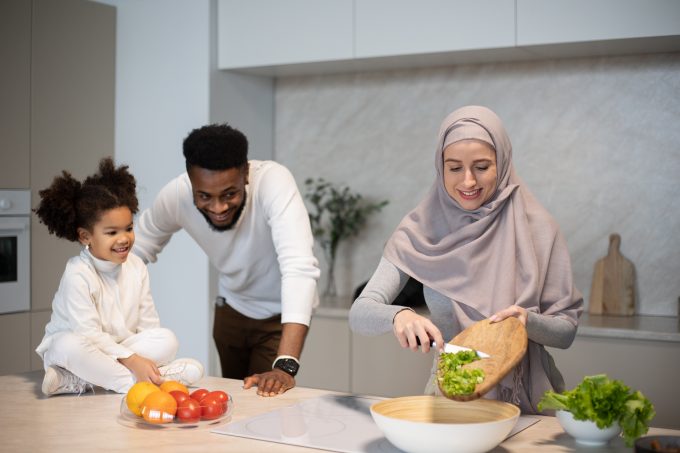 Many parents want to stay fit and healthy as they grow older, so they can spend more time with their children and make the most out of their working years. It's easier said than done, especially when a lot on your plate keeps you away from staying healthy, but it is possible! Here are some simple tips on improving and maintaining your health as a busy parent:
Integrate exercise into your routines
You may not be getting enough exercise at all because of your schedule, but if you're worried about squeezing gym time into your already busy life, that doesn't have to be the case. Try incorporating exercise into your daily routine to ensure you're meeting your fitness needs. When going to work, take the stairs instead of the elevator. Make grocery shopping more intense by keeping a quick and consistent pace. Play active games with your kids, or go for regular walks with them. Apps like Fitness Blender also provide workouts of varying lengths for people of all levels of fitness. The videos they provide can easily be followed at home, no matter how busy you are.
Get quality sleep
Having young kids makes sticking to a regular sleeping schedule difficult, but there are ways to help you adhere to a routine that works for you. Set the alarm on your phone that can remind you to start getting ready for bed. This can help you start your bedtime routine — taking a warm shower, drinking soothing tea, settling in with a book — in a way that allows the body to unwind gradually so you can avoid restlessness before sleep. Putting your devices away from the bed can also minimize distractions that disrupt your sleep quality.
Make healthy eating enjoyable
Eating healthy may seem time-consuming or bland and boring, but it can be done in a way that works for you. To make eating healthy more interesting, you can improve your experience by using food-tracking apps, which allow you to go beyond counting calories. WeightWatchers' weight loss plans highlight the importance of taking into account complex nutritional factors in food. They recommend following a Points Budget customized for you— allowing you to take the guesswork out of your diet and eat with greater awareness. The program's list of ZeroPoint foods, which serve as a foundation for healthy eating, also provides enough flexibility for consuming your favorite foods. Through these apps' programs, you can build a greater awareness of what you're eating, making choosing the more nutritious option easier.
Partake in self-care
Physical and mental health are connected, and caring for one helps boost the other. Carving out time for self-care can help to improve physical health. Find moments of peace during your day, like during work breaks or early mornings, to recenter and calm yourself. Doing breathwork can likewise help your organs function well and keep you relaxed. If you can, try finding a mindful hobby that you can do even for a few short minutes to help you enjoy time for yourself.
Staying healthy as a busy parent is not always going to be easy, but making it one of your priorities is incredibly important for yourself, your partner, and your children. To make sure you're reaching health milestones, setting specific, realistic, and achievable goals can make the road to health much easier. Check out our 'Free 2023 Goal Setting Printable' for more goal-setting tips and a handy printable for listing what you want to achieve this year.sting what you want to achieve this year.
I hope you found something you can use and apply from this post on 4 Ways Busy Parents Can Stay Healthy.
(Visited 150 times, 1 visits today)