There are those women who somehow manage to make it look all so effortless.  Preened to perfection on the outside and calm and still inside, with no-spill in sight.
Yeah, we're not all like that, and if you find yourself in this company and want to know how to not be so clumsy read on.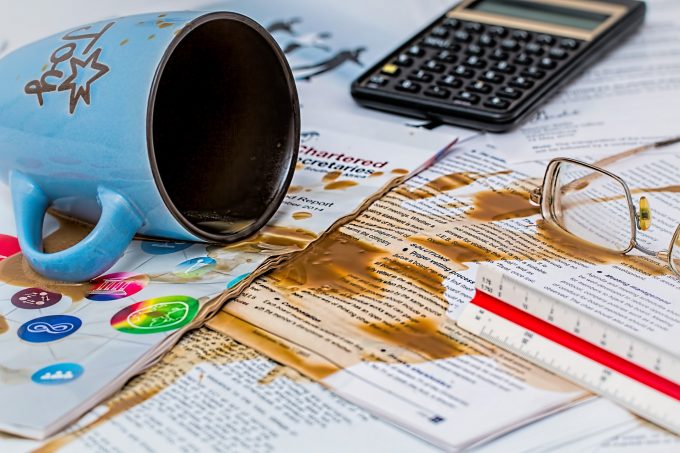 BUT FIRST…WHY ARE YOU SO CLUMSY?
In 2007 Professor Charles Swanik at the University of Delaware, put a team together to investigate why some athletes appear to be more accident-prone than others.  Their findings yielded very interesting results but it appears that clumsiness occurs when the task at hand takes precedence in the brain instead of "how" to accomplish the task taking in all visual and subconscious clues into consideration.
So don't worry, it is NOT a sign of sluggishness or some deeper set mental problem.  You're just thinking too fast, or as it happens – not fast enough, and there are a few ways you can mitigate this.
#1  RISK ASSES
Before embarking on a task where you know you have traditionally inspired performance less than noteworthy, train your brain to take a minute and consider what it is you need to do and the potential pitfalls around you that could prohibit you from achieving it.  It's a simple and elegant solution.
#2  CORE AND STABILITY TRAINING
A big part of clumsiness can be traced back to physical fitness, so yet again the exercise gods are calling, and for very good reason.  It turns out that a lack of core stability can be linked to clumsiness around certain activities.  You know, leaning over from your desk to reach for something instead of getting up and retrieving it?  
#3  YOU'RE
NOT
AN AUTOMATIC MULTI-TASKER JUST BECAUSE YOU'RE A WOMEN
Men can multitask too, it's not completely accurate that this is a function for the sole execution by women, some women can, others can't – just like our male counterparts, and by now you'll know which one of these categories you fall into.  So instead of forcing yourself to multi-task, become a "mono-tasker" instead.  Focus on what needs to be done at the time it needs to be done and complete it properly before moving on.
#4  PROTECT YOUR "STUFF" FROM YOU
If you know that you tend to bang your objects against walls, dropping phones, and scratching screens, invest in your gadgets to save them from a garbage dump fate.  The humble cell phone holster can go some way to helping you out here.
#5 PATIENCE PATTY
One of the leading causes of clumsiness is impatience.  The rush to get everything done at the same time leads to inadequate risk assessment (even on an automatic level) and causes accidents far more regularly than otherwise.  Plan your days properly, take the time to know what you need to have done by when, and stick to it.  This will guard against mad rushes that inevitably lead to mistakes and accidents.
On a slightly more serious note, sometimes our inclination towards clumsiness is because we're simply not thinking right.  So it might be time to take some stock of your life and see "where you're at".  And if you're not entirely happy, it's time to make a change.
(Visited 26 times, 1 visits today)