We are moving into a new decade now, and looking back on the past, and where we're at, there are few excuses left for making changes to support a more sustainable lifestyle for the benefit of the planet. We need to do what we can to ensure the planet is in the best health for future generations. It is also our responsibility to set an example for future generations, so they know why the health of the planet is so important and what to do to look after it.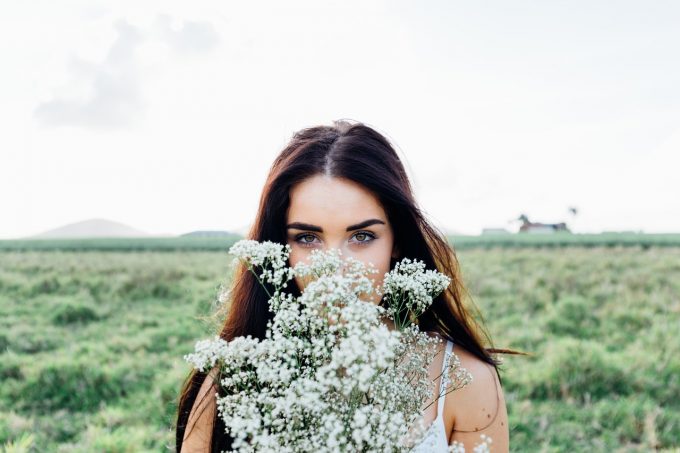 Eat Less Meat
Even if you're not vegetarian or vegan, you might be persuaded to eat less meat for the sake of the planet and the environment. For years climate change has been difficult to quantify and measure, making it difficult for people to see the extent of their lifestyle choices. 
Significant changes to the earth's climate have been recorded in recent times, and the effect of the changing climate has also manifested in floods and storms that have been unseasonal and hugely destructive. A rising climate can threaten the lives of many species, including humans. 
You don't have to give up meat altogether to help the planet, but it's estimated that if we reduce our intake of it by a quarter, we will save around 82 million metric tons of greenhouse gases (GHGs) in the atmosphere. 
Install a Smart Meter 
Improvements in technology can help us to optimize our lifestyles, to save money, and to protect the planet. The smart meter is a perfect example of this. Before smart meters, there was no good way to know how much power you were using, but now it's easy. 
A smart meter is a small electronic device that installs in your home. It connects to your electric meter and measures all of the usage in your system. This device can be easily checked and configured, so you always know how much power you're using. 
It doesn't only have an environmental benefit; there are cost benefits too. Have you ever wondered the real cost of leaving your lights on when you're away, of the cost of devices on standby – with a smart meter, that's easy? 
Get Solar Panels 
Solar panels are presently undergoing a renaissance. Some decades ago, they were popular, and government subsidies were available, but for some reason, public confidence in them started to wane, and they fell out of the mainstream. 
Now they're back, and so are the government measures, prompted by the ambitious global climate change targets set by international groups. You can once again get great deals on solar panels, the technology for them has improved, and you can still sell power back to the grid. 
What's not to love about solar panels. The only drawback is the initial upfront cost and the delay in your return on investment. But the money is only one side of the coin; what you're really doing is slashing your carbon emissions and helping the planet. 
Install a Propane Furnace 
Sometimes people feel restricted in what they can actually do to solve the environmental crisis. Changing lifestyle habits seems like too little, but big changes, like installing solar panels, can be expensive and overwhelming. 
Fo people like you, there are other solutions. Think of the middle way … how can you make a contribution without going into debt or changing your lifestyle too much. One excellent example of this middle way is a propane furnace. 
Using propane to heat your home instead of gas will reduce your carbon emissions by 26%; they are also 38% less polluting than fuel oil furnaces. If you have reservations about propane furnaces or you worry about their safety, click here for easy-to-follow propane safety tips. 
Recycle and Reuse 
One of the easiest and most effective sustainability practices that you can start in your home today is the recycle and reuse habit. The attitude of previous generations was to buy new, but times have changed. 
This has been an increase in awareness around sustainability habits in the last ten or fifteen years that has contributed to new less is more attitudes, businesses, and movements. By reducing our waste and dependence on new things, we can create a more sustainable world. 
It might not seem like much, but changing your consumer demands does affect the supply of goods and services and can influence the emission of fossil fuels. Don't just recycle and reuse; promote that you do it and share your successes online.   
Save Your Water 
Water conservation is an often misunderstood phenomenon. People here that we should coerce water and protect the environment, but they don't know why that is important or necessary. Read on to find out the answers. 
The water we drink, use for showers, and for watering the garden is a finite resource. Yes,  the majority of the planet is blue and covered with water, but it's predominantly salt-infused and not possible to drink. Our freshwater comes from the hydrological cycle. 
When we waste water, we increase the need to create more fresh, clean water, which contributes to carbon emissions. It is also wasteful and means the water can't be distributed evenly through the regions, helping drier areas more in the summer.  
Drive Less Often
Driving is something most people now take for granted. We hardly think about jumping in the car to go to the shops or where the fule for the vehicle comes from; it has become so second nature. That's how our society has grown up, but it's possible to do better. 
We don't have to use the car all the time. We can bring some awareness of the impact of driving a fossil fuel car into the equation and make changes according to that. For instance, you might choose to have some groceries delivered instead, or carefully plan your food, so you need fewer trips. 
A popular alternative to gas-powered cars these days is the electric vehicle. An EV has no fossil fuels at the pump, although they are still needed to create the electricity – this is still much less than it would be otherwise. EVs are becoming more popular and more efficient all the time.  
I'd love to have you follow along. You can subscribe to my RSS Feed or sign up to receive daily Emails delivered to your inbox. You can also follow along via Facebook or Twitter.



(Visited 75 times, 1 visits today)