Setbacks are part of life, and there is no way to bypass them. Rather than the setback itself, it's the way we handle it that really shapes our lives and helps us (or hinders us) in the future. This is why it's crucial that, if you do suffer from any kind of setback, you bounce back as quickly and positively as you can. Here are some tips to do just that.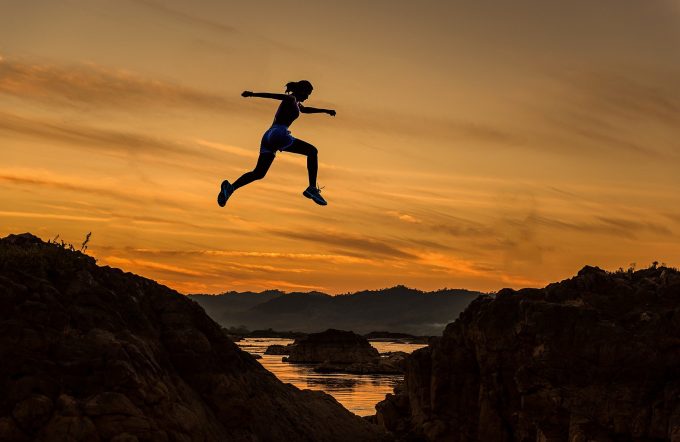 Work Out What Failure Means To You
The word 'failure' is an emotive one, that's true, and it's one that is often associated with a setback. If you haven't been able to achieve your goal, then it's because of some failure or other than you have had to go through. 
 Rather than looking at failure as an entirely negative thing, if you want to bounce back from any setback then you'll need to redefine what failure actually means to you. You might initially start by looking at failure as bad with no redeeming elements at all, but once you look deeper, you'll find that there are always lessons to be learned and opportunities to discover in any failure. Learning more about these makes bouncing back much easier – you might even leap forward further than you would have had you not 'failed'. 
Focus On The Process
Often we become so enamored with one single outcome that, when it doesn't happen or there is a delay or it's not what we expected, we can feel lost and confused and we won't know what way to turn. 
 Rather than focusing so much on the outcome of your dreams since this will give you one avenue to success and many more that lead to disappointment, look instead at the process you're following to get there. What is it that really drives you forward in life? Does your goal line up with your true desires? Do you, when you think about it truthfully, have a different goal in mind? Align your process with your passions, and the outcomes will be much more successful. 
Try Again 
A failure is only a true failure if you give up on the idea altogether after suffering from a setback. If you persevere, perhaps changing the process as mentioned above, or even thinking of a new goal that would be more achievable and more successful, or perhaps taking the time to think through what went wrong and fixing those problems, and then you try again in whatever form works best for you, your setbacks won't be setbacks anymore. Even if you fail again, you'll have learned something new, and you can keep trying until you reach your desired goal.
 Whether it's a test you need to pass but keep missing out on the score you need, the fact that you had an accident that required a car accident lawyer and now you're scared of getting back behind the wheel, a business venture that you put your heart and soul in only to find that no one bought from you, a weight loss goal that got derailed, or anything else, the setbacks you've suffered should not be the end; they're the beginning of the next step.
I'd love to have you follow along. You can subscribe to my RSS Feed or sign up to receive daily Emails delivered to your inbox. You can also follow along via Instagram, Facebook, or Twitter.


(Visited 264 times, 1 visits today)