Sara Lasko is back sharing with us 5 ways to update your home.  My husband and I use January as home impr0vement month and work on projects to update our home.  Sara has some good ideas here.  Enjoy!
Updating your home is an exciting experience. Depending on your budget there are so many different things you can do to a home to improve it or make it look different. If you are looking to spend less you could purchase some rugs or move your furniture. If you want to spend a little more why not look at some smart technology or purchase a beautiful mirror to go on the wall – the possibilities are endless.
It may be that if you've purchased a new home – the more affordable options are better as you could need to invest in getting certain areas of your home fixed first. Things such as insulating the crawl space floor can make a huge difference if you have moisture and deterioration problems for example. Below are five ways to update your home.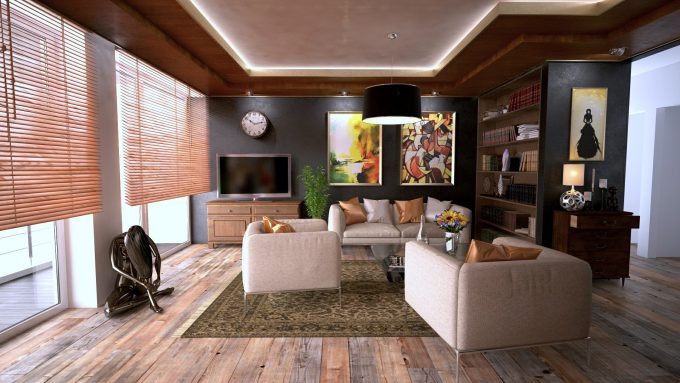 Purchase Some Rugs 
Rugs are great for making a room look bigger, they are cheaper than changing the flooring and you can change them regularly (If you have enough storage for the old rug). Rugs don't tend to be that expensive and come in all shapes and sizes, making them ideal for small or larger rooms. You can also be creative and place the rug under your furniture, like your sofa or dining room table, maybe even your bed. If you have children, rugs can easily be cleaned if they spill something on it, and if it's bad you can just swap the rug. Unlike a carpet, if something is split, it could potentially be ruined. Pinterest is great for inspiration if you can't decide what type of rug would work best in your property. 
Move your Furniture 
It sounds silly, but the most cost-effective way to update your home is by moving your furniture into a different place. If you have a big living room, why not move your sofa and TV to a completely different space. Not only will you instantly notice the difference, but it can change the dynamics of the room instantly and can sometimes make the room look better, if not different. Guests will instantly notice these changes and it won't cost you a penny. Who knows you may really like the change and can then purchase new furniture if you want to update the room even more. 
Install Smart Technology 
When it comes to home improvements, smart technology is leading the way right now. Smart bulbs are energy efficient and connect to your smart devices like Google Home or Alexa. They also allow you to have multiple colors, that normal bulbs can't produce like red or blue color. Smart plugs are useful when turning on devices like your TV or phone charge. If you enjoy tea in the morning you may like a smart kettle, or better yet a smart thermostat that you can control through an app on your phone. When you are walking home you can turn the heating on so your house is not cold when you get back. 
Switch Up Your Centerpieces
When you walk into your dining room what is your centerpiece? Or when you walk into the living room, what is your centerpiece in that room? By changing your centerpieces every couple of months you can refresh the room adding a new dynamic to it. Why not purchase some plants and change them during the seasons of the year, or if you have a hobby get a centerpiece that is associated with it. Changing your centerpiece doesn't have to be expensive, just as long as it's big enough to catch your eye when you walk in, but look good at the same time. 
Install Mirrors On Your Walls
Mirrors have many benefits. Not only do they make a room look bigger, but they also reflect the light to make a room look brighter and also take up empty space. You can purchase mirrors in all sorts of designs making them ideal for any room within your property. Plus, mirrors are also great to see your own reflection before going out – just try not to be too vain when you walk past it. If you need some inspiration, why not search Instagram to see what photos people have been publishing their mirrors. If you aren't sure start with a cheaper mirror and then install a more expensive one if you like it. 
Did any of these 5 ways to update your home inspire you? What improvements have you made to your home recently? Have there been any changes that are small but make a big difference? Let me know in the comment box below, I would love to hear from you.
I'd love to have you follow along. You can subscribe to my RSS Feed or sign up to receive daily Emails delivered to your inbox. You can also follow along via Facebook or Twitter.


(Visited 355 times, 3 visits today)