I hope you had a great week and have been noticing areas where you might have some apathy growing in your life.  (See last weeks post) While out on a walk this week God gave me a word picture of what allowing apathy and sin into my life looks like.  It's a river where the Holy Spirit's flow is blocked by sin. Versus a river that flows freely with the Holy Spirit.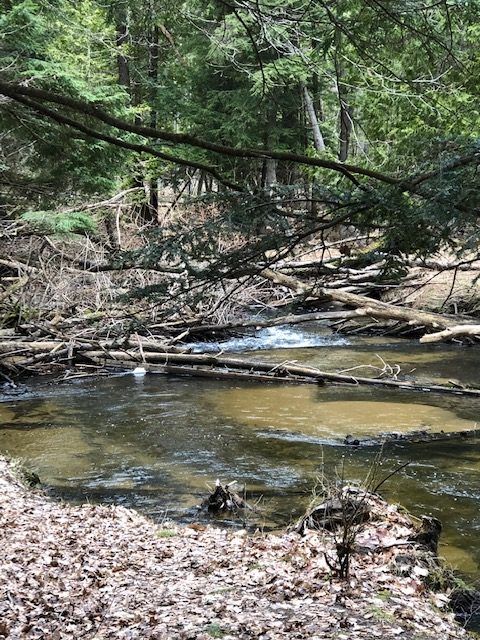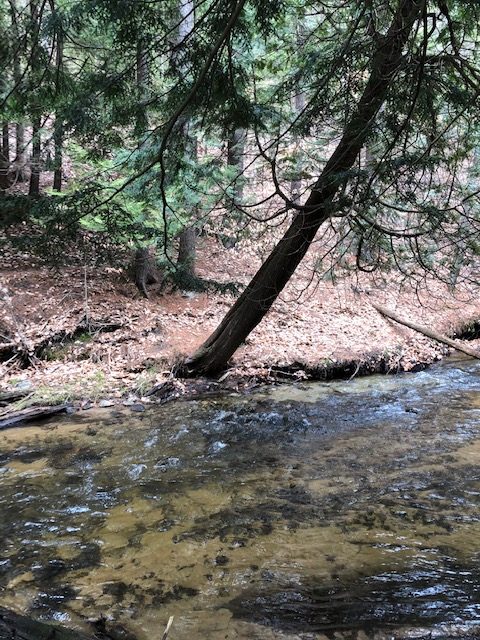 .
Today I want to share with you a principle I learned 30ish years ago from Gary Smalley, a Christian counselor. It is a great tool for marriage. I learned it when my husband and I had just gotten back together after being separated.  It's a principle I think applies to all areas of our life. I think we need it right now.
It's called TREASURE HUNTING. 
Basically, treasure hunting is when we look at the bad things that have happened to us in our life and treasure hunt and find the ways God has turned those things into good.  Like Romans 8:28 says,
And we know that God causes everything to work together[a] for the good of those who love God and are called according to his purpose for them. Romans 8:28 NLT
Right now, all of us are living with things we didn't ask for.  Things we didn't see coming.  We're living with disappointments. (I'm supposed to be in Ireland with my family on a dream vacation this week. 🙁 ) We're told we can't do certain things we've always done. We've all been thrown a curveball!
These kinds of things create a lot of emotions for us to deal with.  Sometimes those emotions aren't real pretty.  If we don't deal with those emotions, they turn to anger, apathy, anxiety, or depression. I want to encourage you to take these emotions to God.
I'm not asking you to treasure hunt and pretend we don't have the negative feelings.  We can't pretend we don't have negative emotions.
Here are some things I am seeing from the treasure hunting I've been doing with God.  These are in no order.
My schedule has gone from 100 to 0. I suddenly have a lot of time on my hands.
I am able to do some things I've wanted to do for a long time. I've been deep cleaning, doing some writing, starting and finishing some online courses I bought a while ago. Yay!
I've gone for walks almost every day- getting fresh air and exercise and fellowship with God.
My husband and I have been exploring the miles and miles and miles of trails by our house that we have never taken time to do. We've lived here for 16 years.
I've also seen so many good things come from my granddaughters 15 & 13. They are enjoying each other, being very creative- painting, baking, creating video blogs, doing puzzle after puzzle.  They've been doing chores- this is huge.  Now what you need to know is their lives were so full of school and activities they rarely had time at home and had some serious attitudes going.  That is not what I'm seeing with them now. I'm seeing lots of treasure coming out of this for them.
These are just a "few" of the treasures I'm seeing from this quarantine.  I know there are many more.
Yes, I can find lots of things wrong right now as well but I'm choosing to treasure hunt.
And now, dear brothers and sisters, one final thing. Fix your thoughts on what is true, and honorable, and right, and pure, and lovely, and admirable. Think about things that are excellent and worthy of praise. Phil. 4:8
Keep your eyes open!  There is ALWAYS good that can come out of tough times.
Action Steps:
Cry out to God and share with Him honestly what you are feeling right now.  Don't sugar coat it.  Don't deny your feelings but bring them to him as David did in the Psalms.
Now go on a treasure hunt with God. Look at this quarantine and lockdown with Him and ask Him to show you the blessings that are taking place in your life, your family's life, the church, the community?   We won't see everything right now because we are still in it but there are good things taking place.
Spend some time meditating on the following verses. Go back to Week 2 Meditation to choose a method of meditation.
Meanwhile, the moment we get tired in the waiting, God's Spirit is right alongside helping us along. If we don't know how or what to pray, it doesn't matter. He does our praying in and for us, making prayer out of our wordless sighs, our aching groans. He knows us far better than we know ourselves, knows our pregnant condition, and keeps us present before God. That's why we can be so sure that every detail in our lives of love for God is worked into something good.  Romans 8:26-28 MSG
Dear brothers and sisters,[a] when troubles of any kind come your way, consider it an opportunity for great joy. 3 For you know that when your faith is tested, your endurance has a chance to grow. 4 So let it grow, for when your endurance is fully developed, you will be perfect and complete, needing nothing. James 1:2-4
Fight the Fear! Overcoming Fear Scripture Cards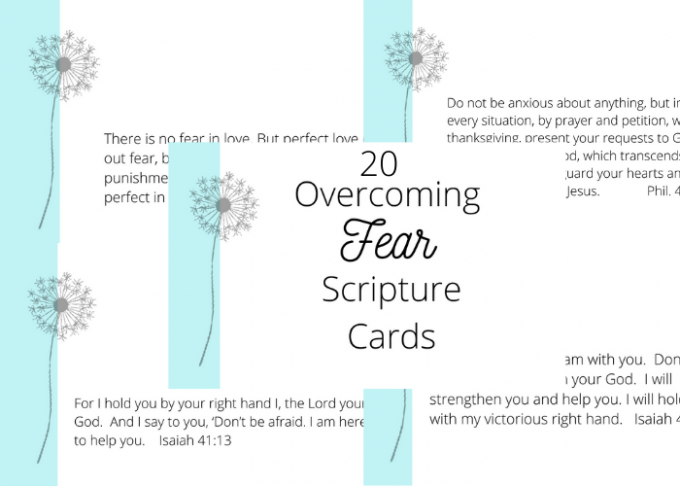 7 Things to do to keep your sanity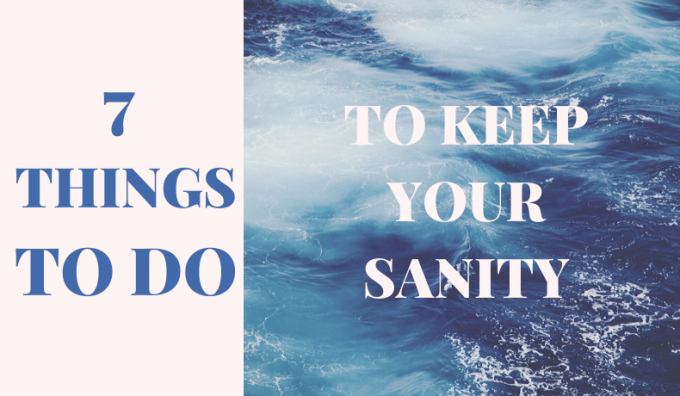 You can follow me on Pinterest, Facebook, Instagram, or Twitter.
(Visited 358 times, 2 visits today)