One of my favorite things to do with my grandkids is to send them off with a bag and a list of things to do a scavenger hunt for. Here is a new take on the traditional scavenger hunt- a photo scavenger hunt!
Whether you're on a long road trip, on a walk through nature, or visiting your local zoo, a scavenger hunt is a perfect way to keep your kids entertained. A photo scavenger hunt helps spark creativity and curiosity, allowing your little ones a chance to explore and locate their surroundings. All you'll need to get started is a camera or smartphone, a pen or pencil, and a scavenger hunt list.
Luckily, Shutterfly created 10 creative scavenger hunt printables for your use. The photo scavenger hunts vary from the grocery store to the beach or even your home so that you can play pretty much anywhere. They are great for a rainy day or as a simple activity to keep your kids busy and entertained for hours. Find your favorite scavenger hunt category below and get started!
What You'll Need:
Camera or smartphone
Writing instrument
Scavenger hunt list or print outs
A prize for the winner
Photo Scavenger Hunt Rules:
Scavenger hunt rules are pretty easy. You can set your own rules depending on how many players will be participating. You can choose to play as a team, as competing teams, or as individuals.
The players will have a list of items they are able to find in the area they are in. Whoever finds the items and photographs within the time allocated first, wins.
Choose a location and theme.
Assign someone to be the moderator or judge.
Decide how you want to separate your players into teams. Always pair kids with adults on every team.
Make sure you set boundaries within the location — assign parameters and let each player know.
Set a timer. An hour should be plenty of time.
Give a prize to the winner.
The photo scavenger hunt topics available are:
 Airport
 Beach
 City
 Farmers Market
 Grocery Store
 Home
 Nature
 Neighborhood
 Road trip
 Zoo
Here is the Zoo photo Scavenger hunt printable card.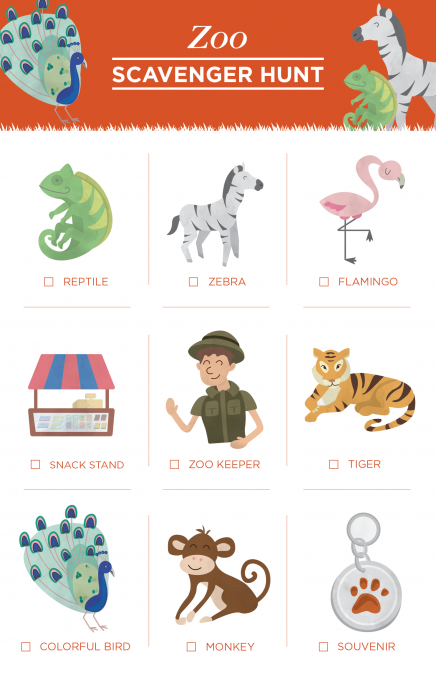 You can download any or all of the photo scavenger hunt printables here.
Are you looking for more things to keep the kids occupied?  Then you'll want to check out these other posts.
Tips for Planning your Summer Bucket List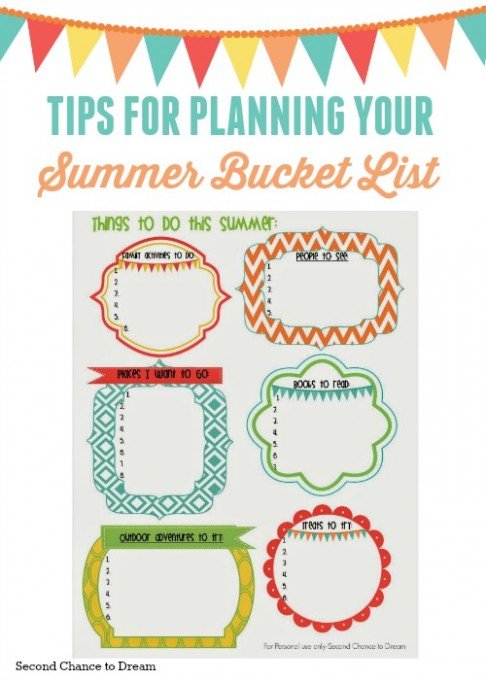 Kids Summer Boredom Buster Activities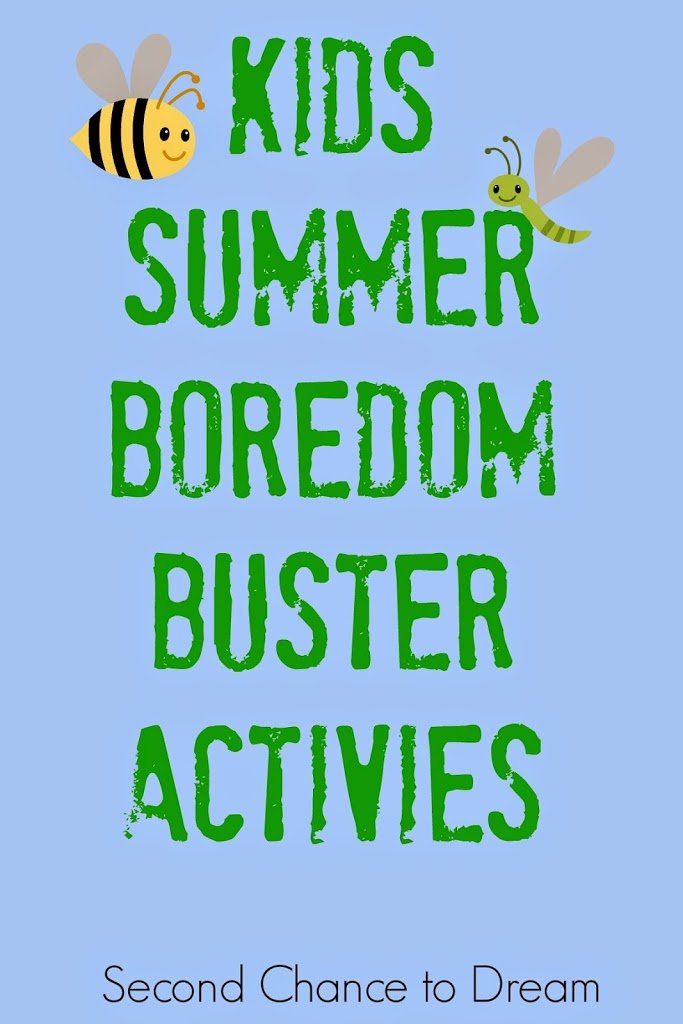 I'd love to have you follow along. You can subscribe to my RSS Feed or sign up to receive daily Emails delivered to your inbox. You can also follow along via Facebook.
(Visited 1,030 times, 4 visits today)