We have a guest post today from Korie.  Read on, to check out her Budget DIY Decor Ideas.
DIY decorating is a great way to glam up your home according to your taste and most importantly, without exceeding your budget. What's more, going the DIY way gives you an opportunity to put your hands and brain to good use, allows you to appreciate what you have, and makes it possible for you to express your personality through your creations!
So if you're looking for budget ways to make your home and garden look special, you've come to the right place. Here are three inexpensive and readily available articles and materials that you can incorporate into some amazing DIY décor ideas.
#1 Mason Jars
These pretty jars are sturdy, available in a variety of shapes and sizes, and are inexpensive! They can be used in a number of ways around your home and garden to add a personal touch.
Buy a handful of mini jars and use them to contain creams, scrubs, and other beauty treatments. Decorate the jars with printed or hand-lettered labels. A good idea is to use mason jars to store makeup and makeup brushes, and other toiletries.
Turn mason jars into soap dispensers! All you have to do is create a hole in the jar lid to fit the pump of any store-bought soap dispenser bottle. Spray paint jar lids to create a unifying look.
Paint mason jars on the outside or inside using chalk or metallic paints. If painting on the outside, finish with a sealant. Use the painted jars to display flowers inside the house or as planters on windowsills, in the balcony, or in the garden!
Make mason jar candles and place them around the house. A cool alternative to using wax is citronella oil. Be sure to use unwaxed wicks so they can soak up the oil! Make a hole in the jar lid, pull the wick through, and replace the lid on the jar filled with citronella oil. Citronella candles will give you big bright flames and also keep mosquitoes at bay. If you're worried about flames, you can fill mason jars with white string lights and display them in your garden or on your front porch.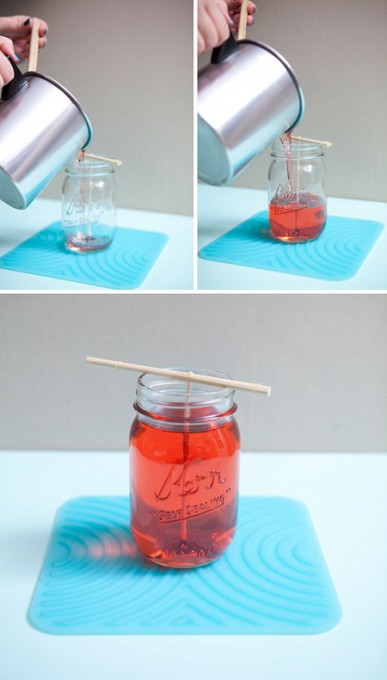 #2 Wood Pallets
Wood pallets are handy and practical and make an excellent craft material. All you need are some DIY skills to bring these pallet décor ideas to fruition!
Put together wood pallets to build a shoe rack like this one! It not only serves to keep your entryway looking organized but also doubles up as a planter to show off your greens.
Build square planters of same or varying sizes and stack them over each other in a manner you like. Sand and varnish the planters or spray paint with bold colors.
Create a pallet wallboard featuring a quote or a design you like. Attach wood pallets of varying lengths together and sand them down to let the natural grain show through. Color or varnish the pallets, write down your favorite quote or paint a design on and you're done!
Add rustic appeal to your home and outdoor areas by creating wall scones with wood pallets. Affix cast iron hooks to wood pallets and secure scones to walls or pillars using mounting hooks or screws. Fill fairy lights or place LED tealights in mason jars and wrap twine around their necks to suspend from the hooks.
#3 Concrete
You can indulge in a host of home décor projects ranging from practical to outright zany with concrete! Try out these awesome ideas.
Use balloons as molds to create concrete candle holders! Blow balloons and tie off the ends. With the tied ends facing downwards, secure balloons in place using duct tape. Pat concrete mixture over the balloons gently, helping it spread out into desired designs. Let the concrete cure overnight, after which you can pop the balloons and remove them from the holders. Paint the insides of the concrete candle holders to enhance their look.
Make a concrete birdbath or table centerpiece using a large-sized leaf as a mold. Start with making a mound of damp sand to anchor your leaf and give shape to the finished product. Place the leaf veined-side up on the mound, pat concrete on lightly, and allow to cure. Peel off the leaf and sand any rough edges before use.
You can make planters of various sizes and shapes using silicon molds or plastic containers. Use a mix of dyes to give planters a block, ombre, or marbled effect! Concrete stepping stones in unique shapes or embellished designs will add interest to your garden.
Use molds to create a variety of items like coasters, fridge magnets, bookends, and more using concrete. Concrete organizers can help you cut clutter around the house by offering dedicated storage space.
Conclusion
Sprucing up your home and garden doesn't have to burn a hole in your pocket. With DIY décor projects, you can not only make your home look beautiful on a dime, but also add a personal touch to everything!
Now that you've read this article, we're sure you can't wait to try all the ideas out. So get started on these décor tips right away and give your home and garden a new look!
Author's Bio:
 Korie a full-time writer who writes about living and lifestyle, she likes getting perspective on various topics of interest, which range from bullet journaling to creating the perfect terrarium! Find her on @Twitter.
Thank you, Korie!  Please check her out on @Twitter.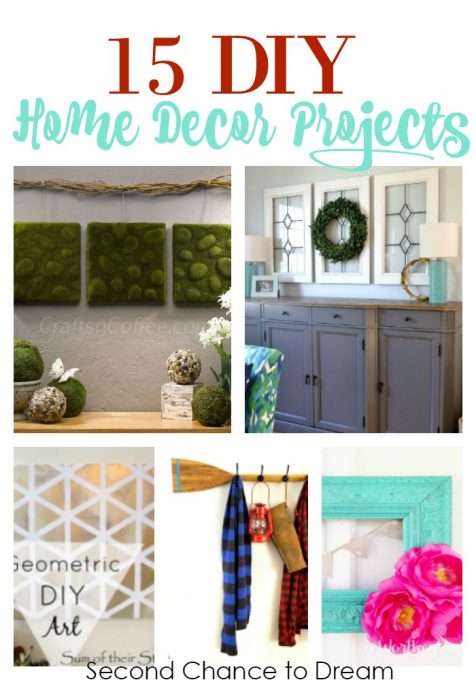 I'd love to have you follow along. You can subscribe to my RSS Feed or sign up to receive daily Emails delivered to your inbox. You can also follow along via Facebook, Google + or Twitter.





(Visited 404 times, 1 visits today)