DIY Home Decor You Can Make with Your Kids
By: Christine H.
Home decor can go a long way in turning a house into a home, but it can also be kind of an investment. The good news is that home decor is one of the best things that you can make yourself—and you can even make a variety of home decor pieces with your kids. Here are some basic types of home decor that you might consider making with your kids. You'll save money and have fun together in the process! It's a perfect winter activity.
Wreath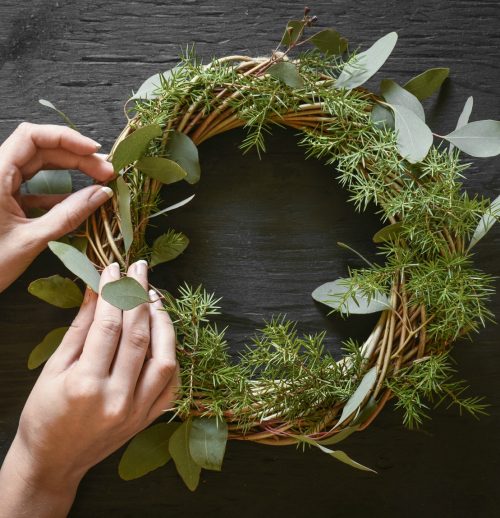 Wreaths aren't just for the holidays—you can customize them to suit any season and enjoy a freshly adorned door all year long. Here are some sample wreath ideas you might make with your kids throughout the year:
Clothespin wreath:

Clip clothespins in two rings around a wire wreath frame, and then paint them any color you like. Finish with adornments like stars or ribbon if desired.

Felt or paper wreath:

You can find a variety of fun felt or paper cutouts at your local craft store. Pick out some fun shapes with your kids and adhere them to a basic wreath form. The possibilities are endless!

Garland wreath:

This one is simple—wrap a festive garland around a basic wreath form, gluing it at the ends. The result will be a nice, full wreath with hardly any effort. Finish with other accents if desired.

Pom pom wreath:

Make pom poms at home using yarn and either a handheld pom pom maker or a fork. (You can also buy a variety of different pom poms at your local craft store.) Then hot glue or pin them to a wreath form.
This article on making your own holiday wreath has some great tips that you can use on any wreath you happen to be making.
Garland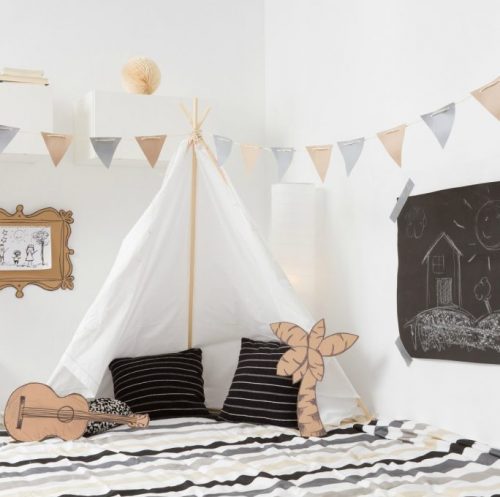 Garlands, like wreaths, are easy to make, and the possibilities with them are truly endless. Here are a few types of garlands you might consider making:
Paper garland:

This is pretty much the most basic garland you can make. Punch small holes into fun paper shapes and string them using baker's twine or string. You can cut the paper shapes yourself or find something fun at your local craft store.
Pom pom garland:

Make or purchase some fun colored pom poms. Then, simply string them into a garland with a large needle and some string or twine. Mix in some felt or paper shapes if you want more variety in your garland.

Ribbon garland:

Cut a few kinds of ribbon into short scraps and simply tie them to a long piece of string, letting both ends hang down. The result will be a thick, eclectic garland.

Tassel garland:

Hand make tassels using tissue paper, scissors, and a hot glue gun. String them along string or twine, and you're done!
Painted mason jars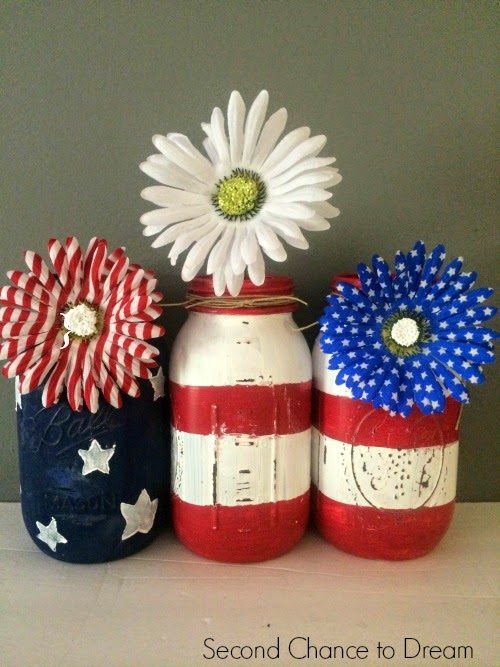 Mason jars are always fun to make DIY projects with. With your kids, try painting a few mason jars a seasonal color or two, and then use stencils to paint letters on them. You can spell a word like "joy," "love," or "fall." If desired, finish by sanding them to give them a more distressed look.
Painted wooden letters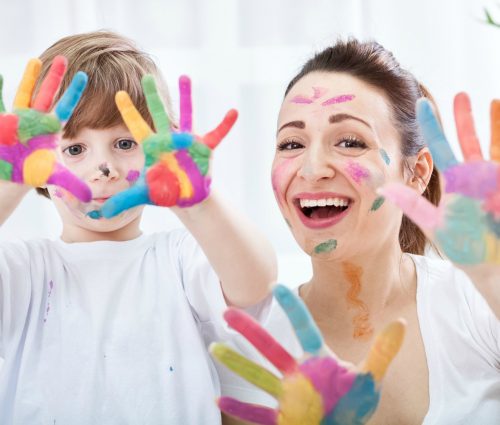 Alternatively, you can try hand painting wooden letters, which you can find at your local craft store. Start by painting them a basic color, and then use a paint pen to draw a more intricate design on each letter.
Tin luminaries
Here's a fun idea from this list: candle votives made from tin or aluminum cans. Simply clean out a few empty food cans and spray paint them inside and out if desired. Then, use a hammer and nail to punch holes in your cans to make fun designs. You can even print out stencils (much like with pumpkin carving) if you think you need some tin luminary design inspiration. This, of course, is a project where you'll want to do the bulk of the tool-related work yourself.
Felt blanket
Felt blankets are easy to make, and they can lend a cozy air to any home. Head to a local craft supply store with your kids and let them pick out two felt fabrics that they love. Get about two square yards of each. Then, without washing them first, lay them out flat. Using fabric scissors or a rotary cutter and mat, cut off the corners and then one-inch-wide strips all around your blanket. Use these strips to tie your felt together all the way around. Then you're done!
I hope you found a DIY Home Decor project that you can do with your kids.
Christine is a professional writer and an avid reader who's passionate about storytelling in all its forms. At any given moment, she's in the middle of at least three books on anything from human psychology to ninjas. Although she's a marathon swimmer and enjoys camping in the mountains, she believes there's nothing better than a carton of ice cream and a Dawson's Creek marathon.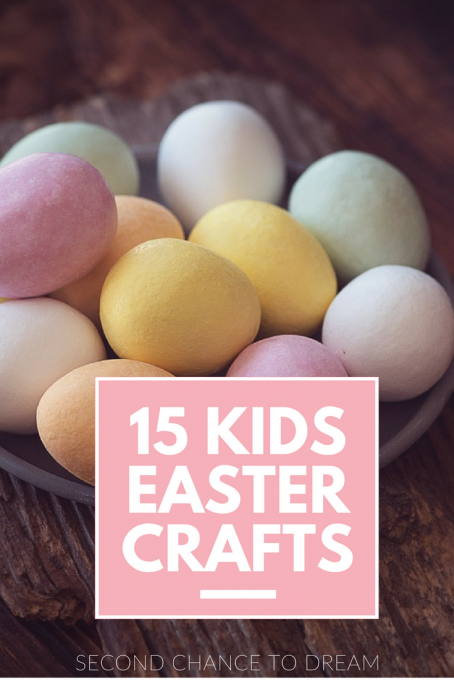 15 Kids St. Patrick's Day Crafts
I'd love to have you follow along. You can subscribe to my RSS Feed or sign up to receive dailyEmails delivered to your inbox . You can also follow along via Facebook, Google + or Twitter.






(Visited 563 times, 1 visits today)