I'm excited to have Aradhana visiting the blog and sharing with us "7 Garden Activities for your child this summer".  It's so important to keep our children learning through the summer and these are a way to make learning fun!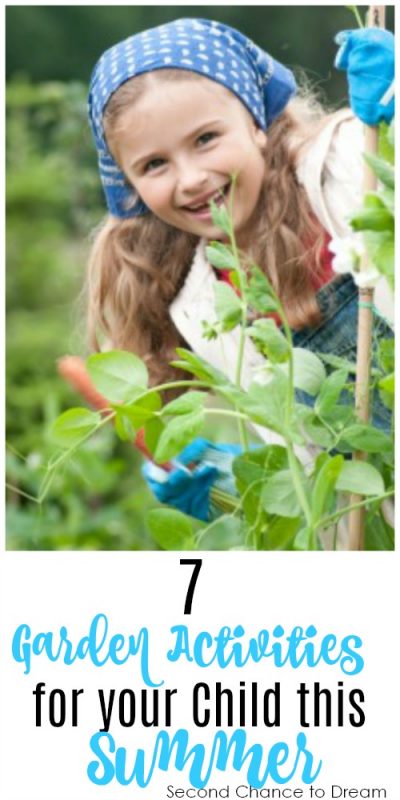 Source: Shutterstock
Summer's knocking on the doors and so are the several fun activities that you can get your kids to try this season! Sure, spending hours playing Frisbee at the beach or taking a swim in the pool are great ways to keep your little one occupied on the weekends. There are, however, numerous other summer activities that can contribute greatly to your kid's overall growth and development, while also offering a change from the same old weekend pastimes! Make the best of summer with these seven garden activities that your child is sure to love:
Paper Tube Planter – More often than not, a paper towel tube sees the dustbin once the roll is over. Here's a way you can put it to better use while familiarizing your little one with basic gardening skills.
Things You'll Need:
Garden soil
Seeds
Empty paper towel tubes
Directions:
Place an empty paper tube upright and fill it with moist soil
Ask your kid to sow a seed in the tube and place it near a window
Let him water the seed daily
Place the tube in the garden once the seed germinates
Nature Walk – Given the hurried nature of our lives today, we hardly take time to stop and appreciate the beauty of nature around. The same goes for our kids and this nature walk is thus a great way to help them observe and learn about the wonders that the Mother Nature offers.
Things You'll Need Time and patience 🙂
Directions: Take your little one on a walk to one of your nearest parks and ask him to observe the things around him intently. Talk to him about the things you see and ask him to collect dried flowers, leaves, twigs, pines, etc. during the walk.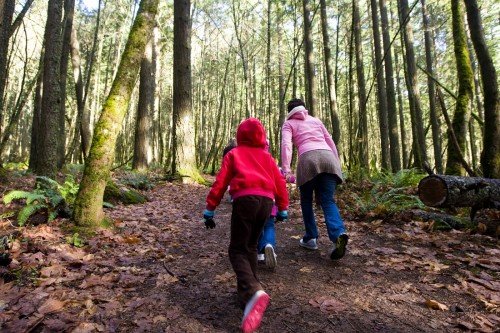 Source: Shutterstock
Sensory Nature Collage – This activity is a wonderful offshoot of the nature walk and can provide your little one with a great sensory play experience.
Things You'll Need:
A nature-related coloring page printout
Things collected from the nature walk
Glue
Directions:
Help your toddler glue the things he collected during the nature walk within the boundaries of the coloring page.
Get the collage framed and put it up on a "nature wall" in your child's room.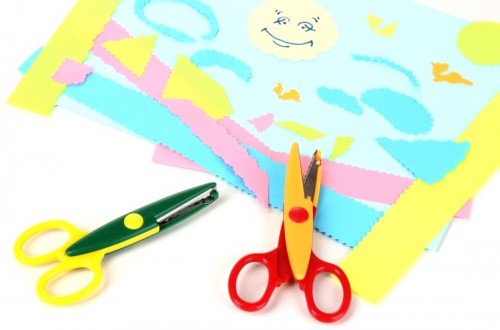 Source: Shutterstock
Color Changing Leaves – Here's a fun science experiment to help your kid understand how leaves soak water that is surely going to amaze him. It's not just your little one who's going to be mystified seeing the veins of the leaves change their color; you will be too!
Things You'll Need:
Three containers with different colored water
Three large leaves
Directions:
Ask your little one to soak the three leaves in the three different containers
Leave them in the colored water overnight and see their color change the next day. 
Quirky Planter – If your little one is enamored by everything that's unique, this activity is going to be a great hit with him! It's the perfect way to blend gardening with art.
Things You'll Need:
An old kettle/gumboot
Soil
Seeds
Directions:
Fill the old kettle/gumboot with moist soil
Ask your kid to sow a seed in the old kettle/gumboot and place it near a window
Let him water the seed daily
Place the old kettle/gumboot in the garden once the seed germinates
Beans Growing In A Cotton Ball – This activity will let your little one clearly see all the stages of growth that a seed undergoes. It's one of the best experiments to help your child practically learn about the growth of a plant.
Things You'll Need:
A glass jar
Cotton balls
A bean
Directions:
Stuff cotton into a glass jar
Wrap the seed in cotton at one side of the jar and place it near a window
Dampen the cotton and watch the bean germinate, develop roots and grow leaves and tendrils within a week
Mini Greenhouse – While explaining the concept and functionality of a greenhouse to your child, building this mini greenhouse is the perfect activity that you should try with him.
Things You'll Need:
A one-liter plastic bottle
Soil
Seeds
Directions:
Cut the plastic bottle close to the bottom in a way that you can flip the top part of the bottle up and down like a flap
Create two holes in the lower part of the bottle for drainage
Ask your kid to fill the lower part of the bottle with moist soil and plant a seed in it
Now ask him to flip the top part of the bottle back in its original position and keep the plant near a window
Watch the plant grow inside the bottle over the next few days
Help your kid get closer to nature with these amazing activities. Do let us know which one he liked best of the lot!
Author Bio
Aradhana is from India. She is a veteran writer on topics concerning parenting, child nutrition, wellness, health, and lifestyle. As a regular contributor to popular sites like Huffington Post, Natural news, Elephant Journal, The health site, Naturally Savvy, Curejoy and MomJunction.com, Aradhana writes to inspire and motivate people to adopt healthy habits and live a stress-free lifestyle.
Thank you so much, Aradhana for sharing with us today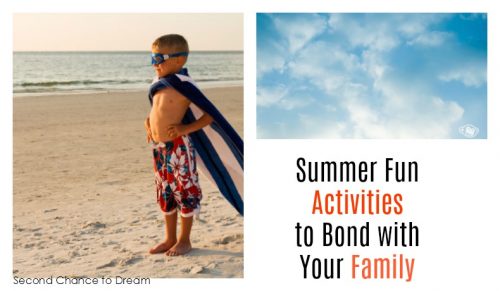 (Visited 513 times, 7 visits today)