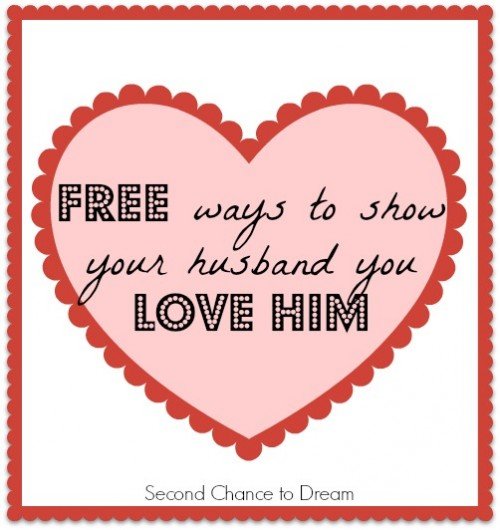 In a relationship it's the FREE things that matter most to me.  It means my hubby took the time to  THINK about me. Sure the BIG gift is fun but it's the everyday acts of love that make me feel treasured.
Does your hubby "know" you love him by your actions?  Mine would probably say no with the way I've been treating him lately.   It makes me wonder why I would give my best to others and save the crumbs for him?  Marriage takes WORK everyday.  BUT, before I beat myself up, it's a new day and I can start over.
It got me thinking about the book by Gary Chapman The Five Love Languages.  He  says there are 5 ways we show love:  quality time, words of affirmation, gifts, acts of service, and physical touch. Chapman believes that in order for your spouse to understand the feelings that you are trying to communicate, you must speak his love language.
Something I learned in my early marriage is Love is an ACTION!  Not a feeling and there will be lots of times you don't "FEEL" like doing something but if you want a good marriage, feelings can't RULE!
Here are some ideas on ways you can show your hubby love:
1.  Quality Time
Ask him what he wants to do instead of always putting the kids first.  Let him count!
Do his favorite activity with him.  If he likes to snowshoe, golf, run, etc. go with him.
Watch HIS favorite movie with him.
2. Words of Affirmation
Does he know you appreciate his hard work?  Does all he ever hear from you is how he screws up?  We have a lot of power over our husbands ladies, let's use it to build him up!
Send him a good old fashioned card or letter explaining to him how much your love and appreciate him.
Send him texts of appreciation or flirt with him.
Here are some little cards that I will slip into his suit pocket or in his lunch when he takes one, or in his suitcase when he travels.  It shows I was thinking of him.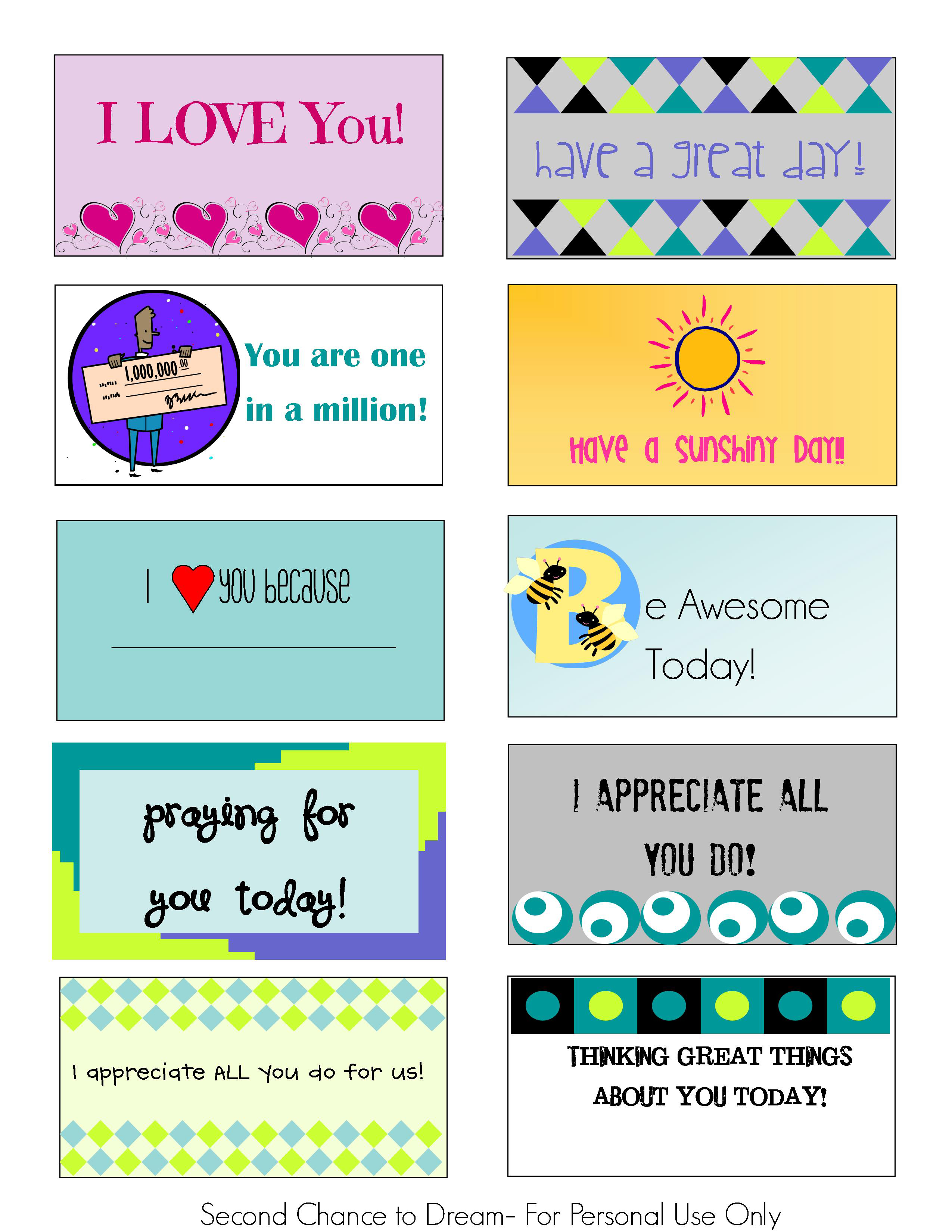 3.  Gifts
This doesn't have to be a set of golf clubs or a new car.  It's often the little things that matter.
Buy him his favorite snack, "just because".  My hubby loves Caramel corn and I'll pick it up as a "just because"
Make him a coupon book for some of his "favorite" things.
Make him something.  Does he have a favorite saying? Make him a printable.
4 . Acts of Service
My husbands love language is Acts of Service.  Some of the ways I show him love is by:
Make his favorite meal and dip up his plate and serve it to him.
If he's working on a project he loves me to be there while he's doing it. (Like: gardening work or cleaning the garage, etc.)  Now do I love doing that? NO! but that is one way I can show him love. Love is an ACTION!
If his job is mow the lawn or take out garbage, SURPRISE him and do it for him
5.  Physical Touch
Give him a back rub or even a massage
Give him a foot rub.
Kiss him good-bye and good-night every day.
Lets face it all men love intimate physical touch.  Are we saving energy for him or are we giving it to everyone else??
Marriage is HARD work.  I know I've been married for going on 38 years.  It hasn't always been easy, but it's always worth it.   In our crazy, hectic society it's so important to stop and do a marriage checkup.  If we don't fight for it, it WON'T happen.  Let's fight for it!!  Everyday is a new day to start over.

35 Things I've learned in 35 Years of Marriage

Marriage Advice from a Husband's perspective after 36 years of Marriage

I'd love to have you follow along. You can subscribe to my RSS Feed or sign up to receive dailyEmails delivered to your inbox . You can also follow along viaFacebook, Google + or .Twitter.






(Visited 864 times, 1 visits today)