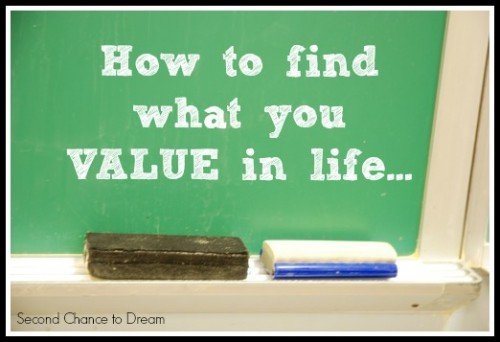 Do you know what you value most in life?  It's hard to live our values if we don't know what they are.   I may think I know what they are but do my priorities show those results and do I have them written down??  Because I want 2015 to be intentional I am pulling out my Life Coaching info and reviewing it.  Come along with me and find out what your values are, while I reacquaint myself with mine!
What are values?
The dictionary defines a value as something (as a principle or quality) intrinsically valuable or desirable.
Values are the things that you believe are important in the way you live your life.
Values help determine your priorities, and,  they're probably the measures you use to tell if your life is turning out the way you want it to.
I am sharing 2 worksheets for you to help figure out what you value in life.  You just need to download them, print and take some time praying and asking God to show you what you value and to show you where you are not living your values.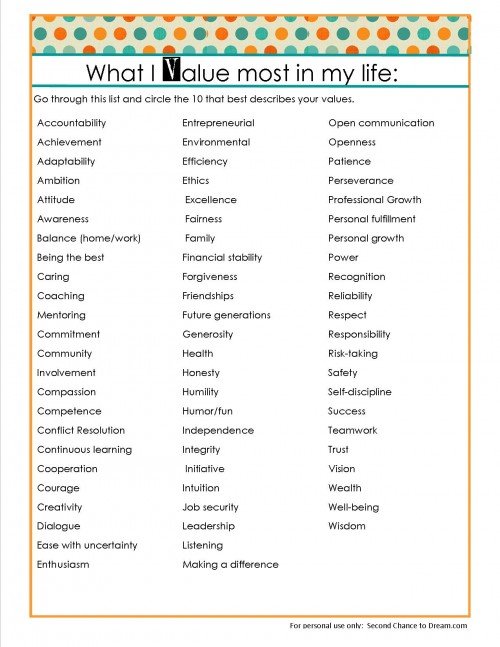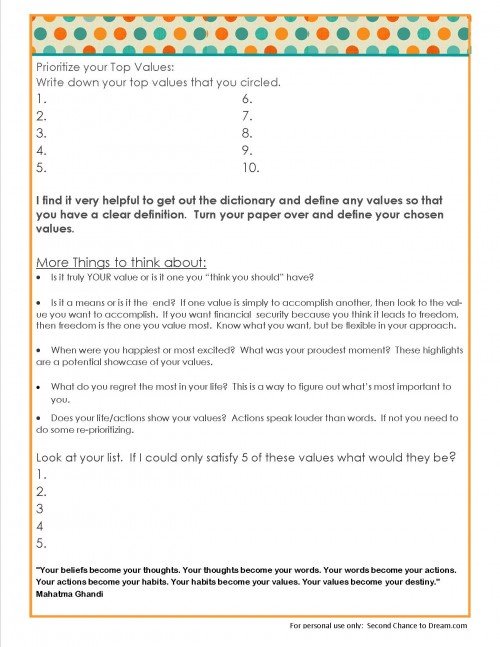 You can download these Value Worksheets here.
I hope you discovered the values in your life. Finding and living your values is a life long exercise.  When we have Life-changing events these can shift our values.   When we find ways to live our values this can help us find fulfillment as well as improve our energy and ignite our passions.   Living our values is living life on purpose!
What about you are you living your values in life?  Have you ever taken the time to define your values?  Let me know if you take the time to do it. I'd love to hear about it.
I'd love to have you follow along. You can subscribe to my RSS Feed or sign up to receive dailyEmails delivered to your inbox . You can also follow along viaFacebook, Google + or .Twitter.



(Visited 1,323 times, 3 visits today)