I LOVE soup!  Love it, nothing better to me than a great soup.  I make it often in the Fall and Winter but I rarely make it in the crockpot.  I'm not sure why maybe because I have to start thinking of dinner in the morning but I'm sure I could add the ingredients to the crockpot the night before and then turn it on. I'm sharing 20 Quick & Delicious Crock Pot Soups with you today.  If I made one or two a week I'd have enough for the rest of winter!
I love black bean soup and this is a slightly different version I need to try.
Black Bean Soup by Rabbit Food Rocks
I've not tried a sausage soup other than Tuscana Soup.  This will have to go on the "to try" list.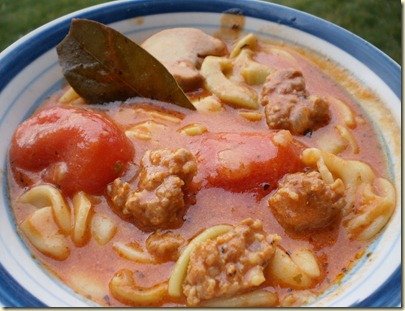 Italian Sausage Soup by Edible Experiments
My daughter-in-law taught me how to make Chicken Dumpling soup, I'll have to try it in the crockpot.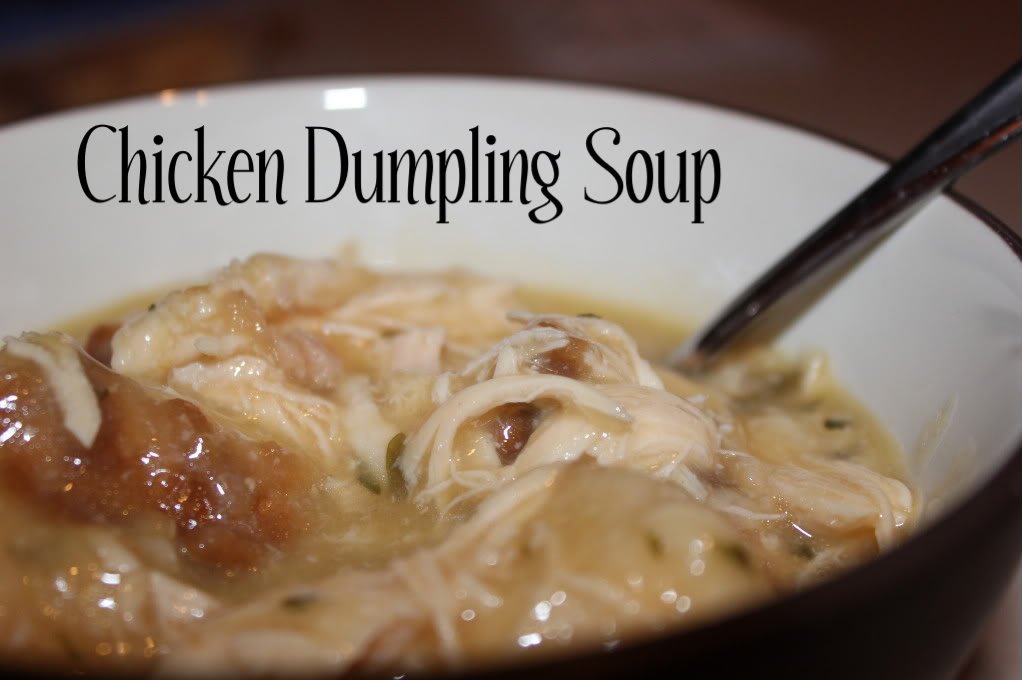 Chicken Dumpling Soup by Life as Bridget Knows It
LOVE, a good white chicken chili!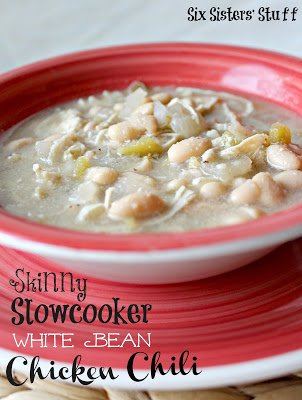 White Bean Chicken Chili by Six Sisters
This would be a great one for those days you're longing for comfort food.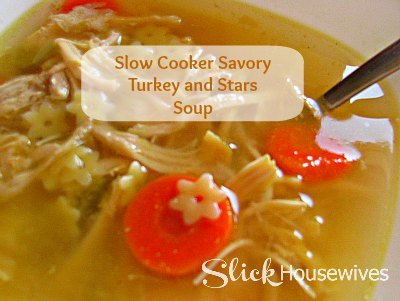 Savory Turkey and Stars Soup by Slick Housewives
Yum!  I Love Mexican food.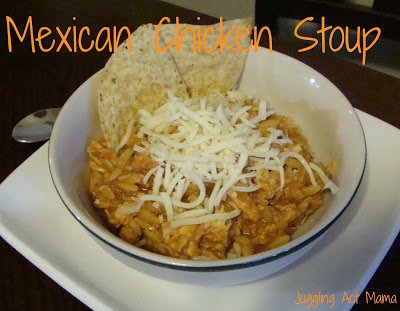 Zuppa Toscana soup is one of my new favorites.  I'm gonna have to try the crockpot version.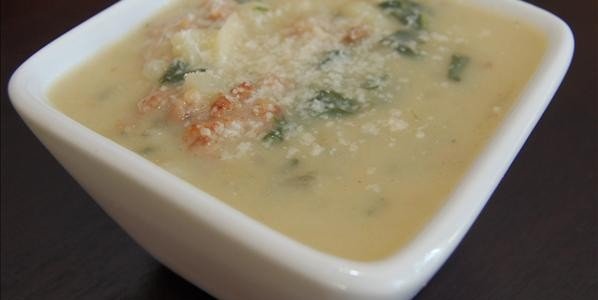 I've made potato soup hundreds of times but never in the crockpot.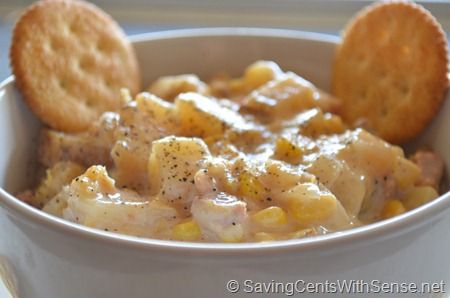 Are you watching those carbs?? This would be a great recipe!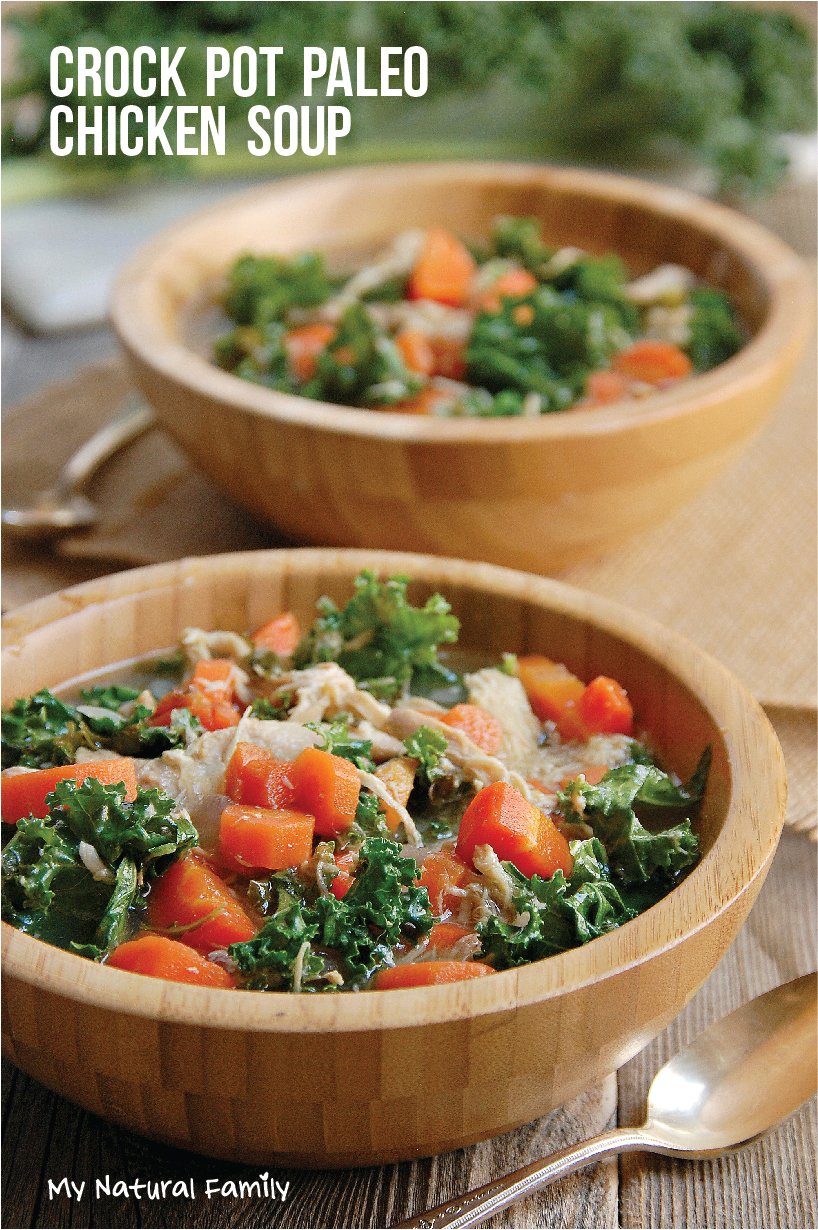 Some good old-fashioned Chicken Noodle Soup!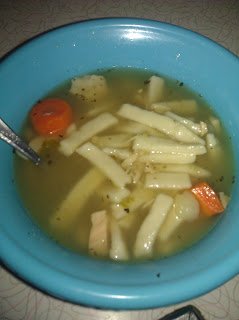 Yum!  This sounds GREAT! We always buy a pig and I always have a hard time branching out from just a few recipes.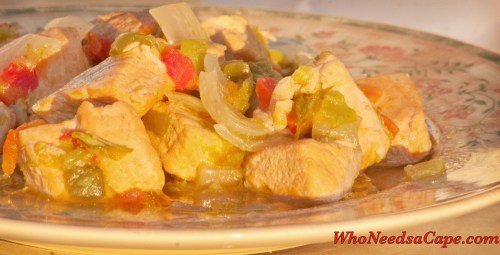 I LOVE a good Chicken Chili.  A crock pot version is even better.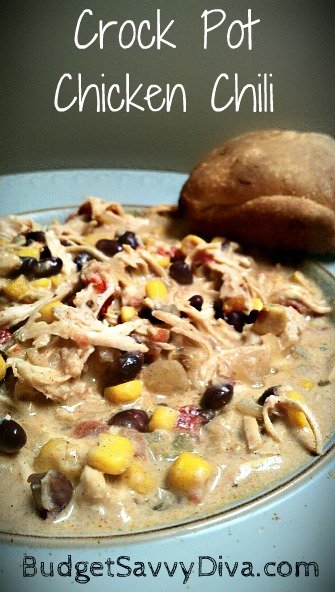 For all you curry fans, this one sounds good.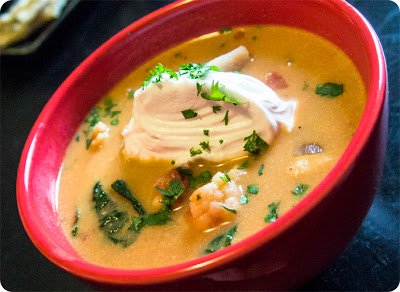 Vegetable Curry Soup by La Vie Culturelle
I LOVE French onion soup but have never made it.  I'm gonna put this on my menu list.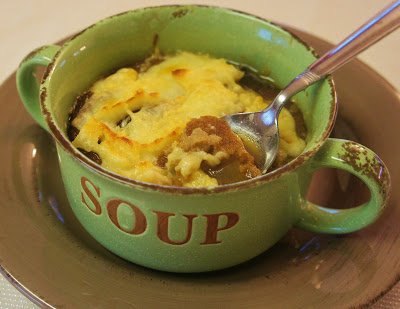 Simple French Onion Soup by 365 Days of Slow Cooking
Some yummy Baked Potato soup crockpot style.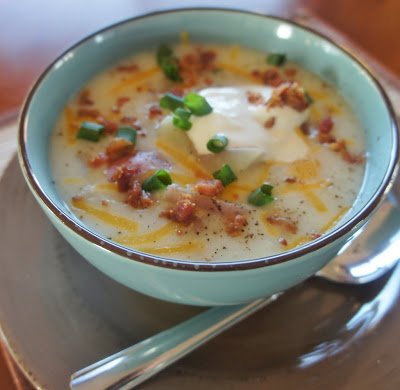 Baked Potato Soup by Today's Mama
I really enjoy homemade tomato soup!  This looks really good.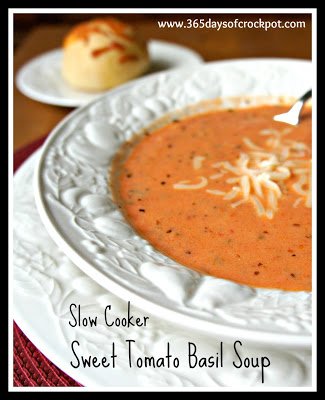 Sweet Tomato Basil Soup by 365 Days of Crockpot
This beef soup looks really hearty!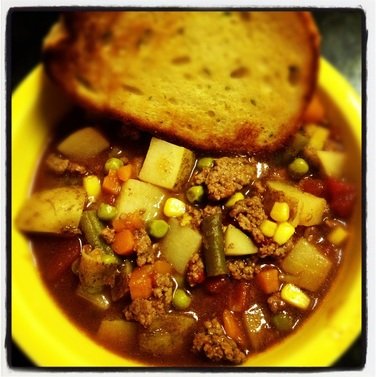 Nana's Vegetable Beef Soup by Jamie's Cooking
Panera Bread soups are fab!  This one is worth trying.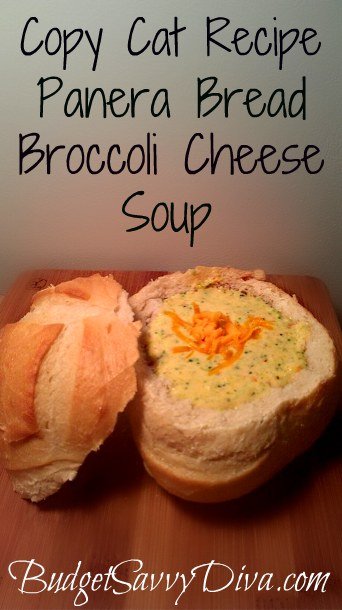 Broccoli Cheese Soup by Budget Savvy Diva
I love cabbage soup and I have a head of cabbage in the garden. I think I'll try this!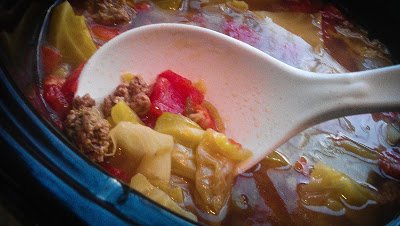 Spicy Cabbage Soup by Herbs and Butters
BONUS:
You can't have soup without some cornbread.  Here's my favorite cornbread recipe.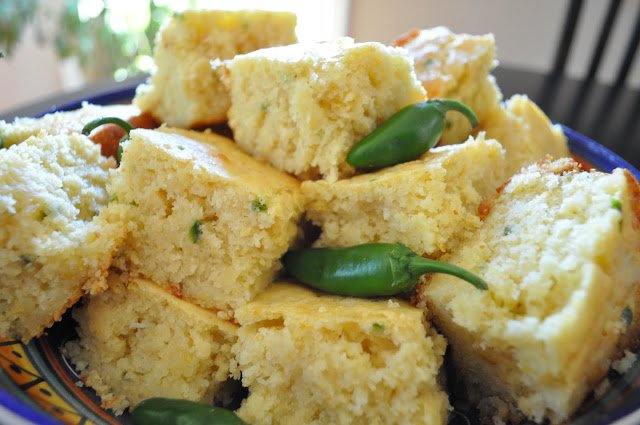 Jalapeno Cornbread by Lemon Sugar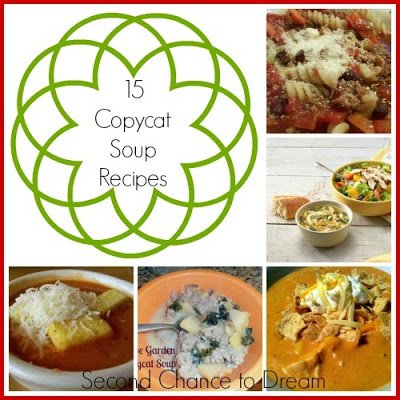 I hope these help you a little bit with your meal planning.
Do you have a favorite soup you LOVE?  Please leave the link or name in the comment section.

(Visited 374 times, 1 visits today)