Hi! I hope you had a great Labor Day weekend!  We sure did.  Yesterday, I got my Laura Ingalls Wilder on as my daughter would say.  I have veggies coming out my ears and I don't want to waste anything.   So, I made some Homemade Chunky Garden Spaghetti Sauce to can.  I'll show you how I did it.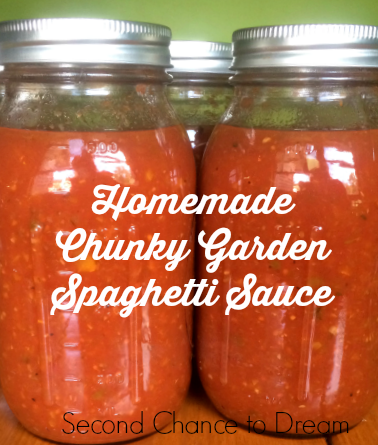 I had 3-  5 gallon buckets full of tomatoes that needed some love.  We have several varieties that we plant every year.  Don't they look pretty??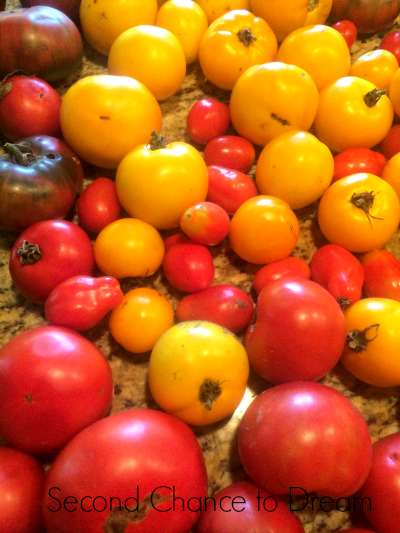 Dip your tomatoes into boiling water until the skins crack. Take tomatoes out of boiling water and place in cold water.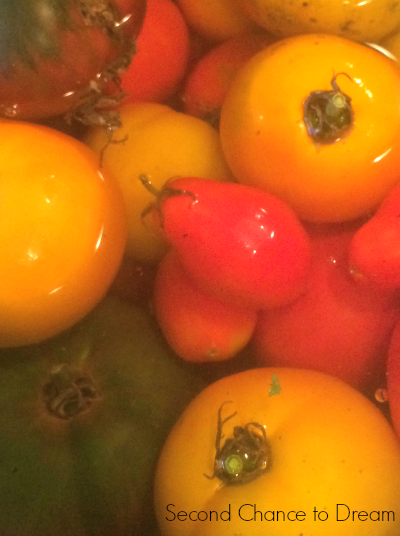 Peel off the skins and remove core and cut tomatoes into 4's or more if larger.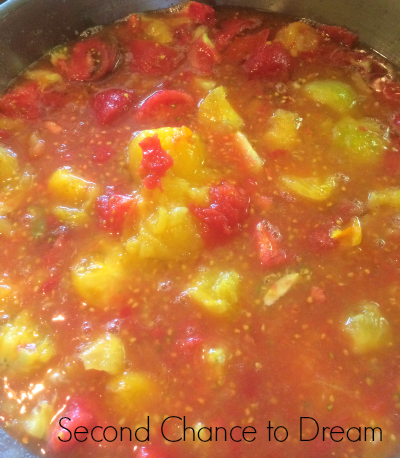 I have lots and lots of zucchini &yellow squash that I wanted to use up so I got my food processor out and chopped them up.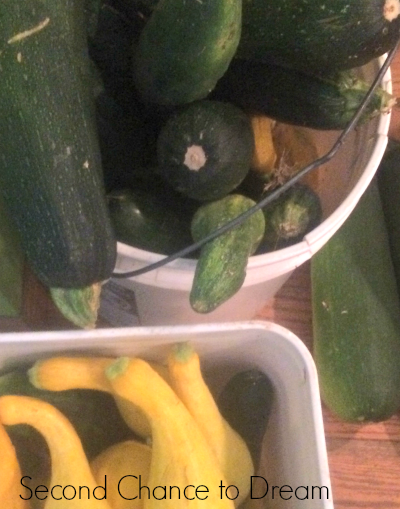 I also added carrot, onions & peppers to my mixture.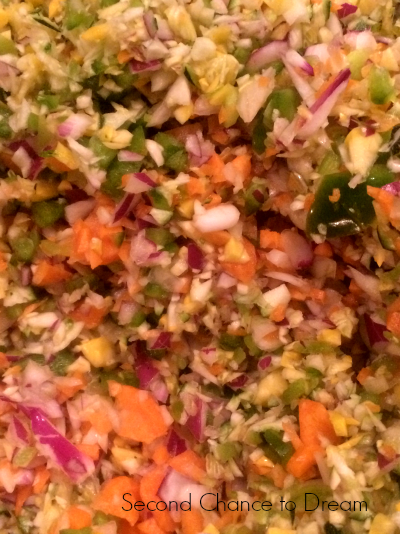 I poured the tomatoes and veggies into a large pot and then took my immersion blender and blended the mixture.  I added garlic and Italian herbs, salt & pepper and let the sauce simmer for about 4 hours.  I did add 2 small cans of tomato paste to each pot to thicken the sauce.  One of the great things about this sauce is you can make it with a many or little veggies as you want.  Also using the immersion blender will also make it chunkier or less chunky for those picky eaters.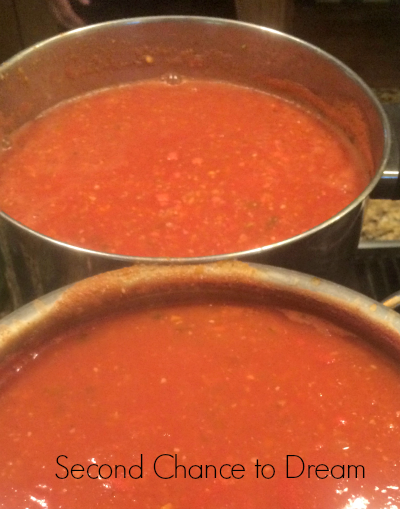 I poured the sauce into quart jars and processed them.  I now have 20 quarts of Homemade Chunky Garden Spaghetti Sauce to use this winter.  One of my very favorite things about canning is that my work lasts longer than a day and I know exactly what is in my veggies.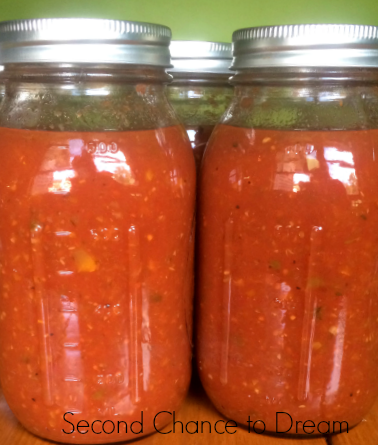 Do you do a lot of canning? What's your favorite thing to can?
(Visited 23,068 times, 4 visits today)