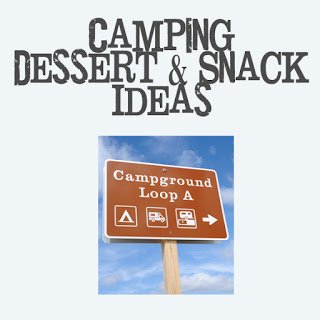 As promised I'm back with my final installment of camping ideas.  If you missed the first two you can find them at Camping part 1  and Camping part 2.  There are lots of organization tips, meal ideas and activities and things to do.  Today we are going to focus on Dessert and Snack Ideas.
Here are some dessert ideas using the hobo pie irons.
Spread 2 pieces of bread with peanut butter.  Add one marshmallow and one chocolate bar square. Cook over the fire until golden brown.

Fruit Pie:
Use any canned pie filling.  Apple, Cherry, Peach and Blueberries are favorites.  Place on top of 2 pieces of buttered bread and cook over the fire until golden brown.

Pop Tarts:
2 slices bread 
Butter 
Cinnamon/sugar mix 
Jelly (your favorite kind) 
Butter two slices of bread. Sprinkle cinnamon/sugar mixture on one slice, pat cinnamon/sugar mixture down and place buttered side down in pie iron. Add jelly. Place second slice of bread, buttered side up, over jelly and sprinkle with cinnamon/sugar mixture, pat cinnamon/sugar down. Close pie iron and snap the handles shut. Hold or place cooker in hot, glowing embers of campfire, over a grill, fireplace or campstove. Cook for approximately 3-4 minutes on each side. 
Ca
ns of Refrigerator Biscuits
At home, in a blender or food processor, combine the nuts (optional), brown sugar, sugar and cinnamon until blended fine (you can run it thru a wire strainer to get any chunks out). At camp, cut your biscuits into wedge shaped pieces, 6ths (for large biscuits) or 4ths (for regular size), coat well in the sugar mixture and stuff a single layer into a buttered Pie Iron. Add a few dabs of butter and close the Pie Iron up and cook for 3 to 4 minutes per side over medium/low heat. Watch so they don't burn. Invert the finished Monkey Bread onto a paper towel and let cool for a minute. If you want you can drizzle a sugar (or fruit) glaze over the
pieces. To eat just pull out the individual pieces and enjoy.
   You can also make savory Monkey Bread for dinner or breakfast, try coating the dough wedges with dried herbs, like sage, thyme, oregano or parsley, or try garlic salt. 
Oil your Pie Iron and place a slice of buttered bread (butter side down) in the bottom half. Now, spread peanut butter in the center of the bread and top with pieces of your favorite chocolate bar. Put another buttered slice of bread on top (butter side out), close and trim the bread and cook till both sides are toasted a nice golden brown.
To start, peel, core and slice your apples. Now, oil your Pie Iron and butter 1 side of 2 slices of bread and put a piece (butter side down) in the opened Pie Iron. Layer some apple slices on the bread, drizzle with caramel, sprinkle with cinnamon/sugar mix and dot with butter. Top with the other slice of bread (butter side out this time), close and trim the Pie Iron and cook over medium heat until nicely browned. Let cook a few minutes before eating.
Lemon Custard Pie Filling
 Oil the Pie Iron and butter the outside of your bread as usual, put a slice in your Pie Iron and spread a large spoonful of lemon filling in the center and tip iwth mini marshmallow's (OK, its not real chiffon). Top with the other slice of buttered bread, close and trim the Pie Iron and cook until the bread is a golden brown.
The marshmallow will be your "chiffon" and will blend with the lemon filling when its cooked. Let it cool some before eating…
Marshmallow's, large ones sliced
Oil your Pie Iron and butter your bread on the outside, put a slice (butter side down) in your Pie Iron. Layer pieces of chocolate bar in the center of the bread and put  slices of marshmallow on top of the chocolate (you can also use mini marshmallow's). Close and trim the Pie Iron and cook over the fire or in the coals until browned.
Desserts made using tinfoil: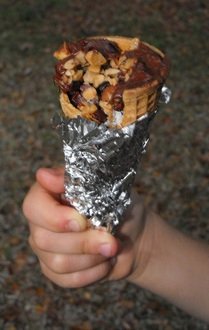 Your choice of these fillings:
Banana Boats

Bananas
Chocolate chips 
Marshmallows 

Instructions:  Cut out an insert from the length of the banana, but leave one of the ends remaining on the banana. Don't cut all the way through! Put in the section of the banana some marshmallows and the chocolate chips. Put the peel back onto the banana, wrap it in tin foil, and put it in the embers of your campfire. Take it out after about five minutes, and by then the marshmallows and chocolate will be melted! A favorite of Girl Guides!
 Hobo Popcorn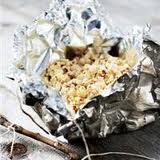 (photo credit: wegottaeat.com)
Popcorn

Oil

Heavy duty aluminum foil

Stick
In the middle of a 18″ x 18″ piece of aluminum foil, place 1 teaspoon of oil and 1 tablespoon of popcorn. Bring foil corners together to make a pouch. Secure the edges of the foil but leave plenty of room for the popcorn to pop. Tie the pouch to a stick and hold the pouch over the hot coals. Shake constantly until all the popcorn has popped. Add butter and salt to taste.
Cinnamon Twist on a Stick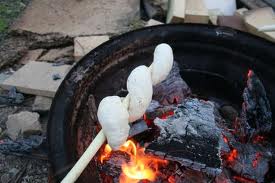 (photo credit: instructables.com)
1 package of regular biscuits

Cinnamon and sugar

Butter
Take the biscuit and wrap it around a stick by spiraling it from the top and work your way down. The thinner the biscuit is on the stick the quicker the inside will cook so you don't burn the outside. Cook over the fire until done. Roll in butter and sprinkle the cinnamon and sugar all over it.
Campfire Eclairs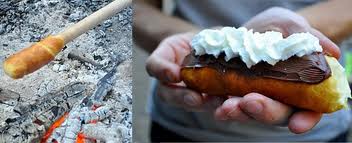 (photo credit: katiebrownblog.com)
Tube of crescent rolls

Vanilla pudding

Chocolate frosting

Foil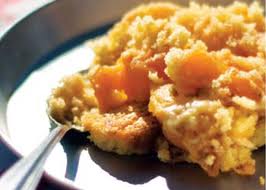 (photo credit: amarillomagonline.com)
Large can of sliced peaches in heavy syrup

Bisquick
Drain off syrup. Save 1/4 cup of this syrup. Mix the 1/4 cup of syrup with Bisquick until it forms a batter type consistency. Pour batter back over sliced peaches in the can. Place lid over mix. Set can into hot coals. Cook until flour has formed hard dumplings.
Make sure you go visit Cheerios and Lattes- She has 10 Campfire desserts to make.  I only chose 5. of her 10 .  Her link is:  
http://www.cheeriosandlattes.com/10-campfirebonfire-desserts-to-make-in-the-fire/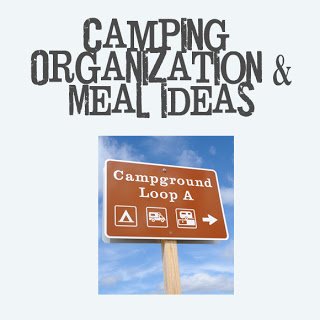 Go out and build memories!!

(Visited 4,544 times, 6 visits today)