I have an empty space on the outside of my house that everyone sees. I wanted a fun summer piece to put up there.   Pretty boring, huh?  I liked the idea of a fun piece of summer subway art, but how would I get it to work outside?  I could mod podge it to a piece of plywood I painted.  That could act as a frame. Then I could spray lots and lots of layers of clear coat to seal it really well.  I thought for the 6.00 to print the subway art, it was worth a try.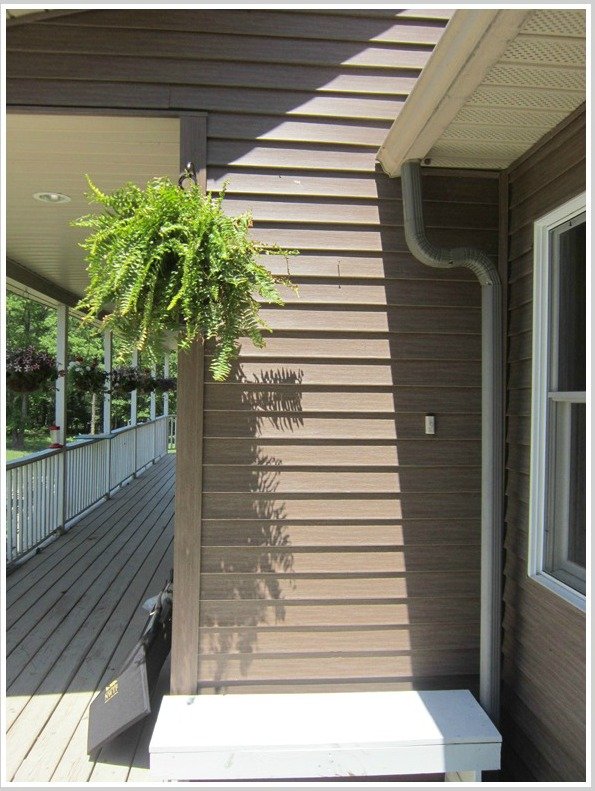 I created this summer subway art. The cute little bunting can be found
here
.  I had it printed at Sam's for 5.96.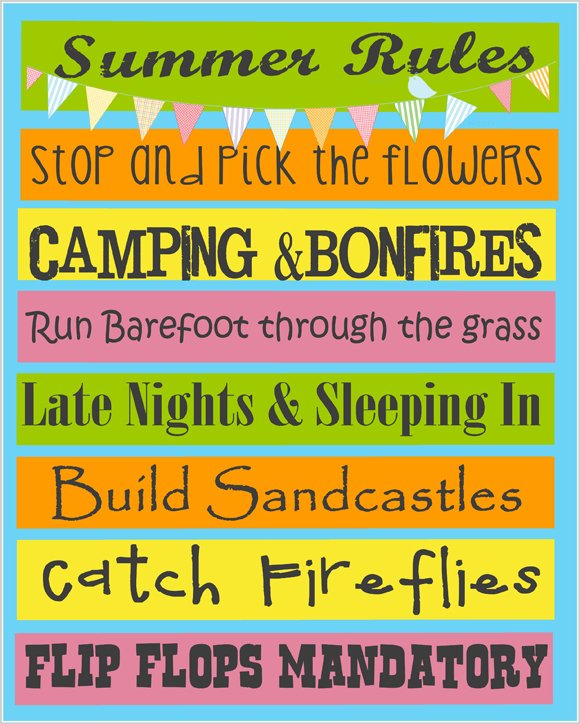 You can download a 16×20 copy
here
:
First I  cut a piece of plywood 18″x22″.  I sanded the edges a little and then spray painted it Blue Lagoon.  I sprayed the edges really good and about 11/2″ all the way around and then a light coat in the center which wasn't really necessary since it doesn't show.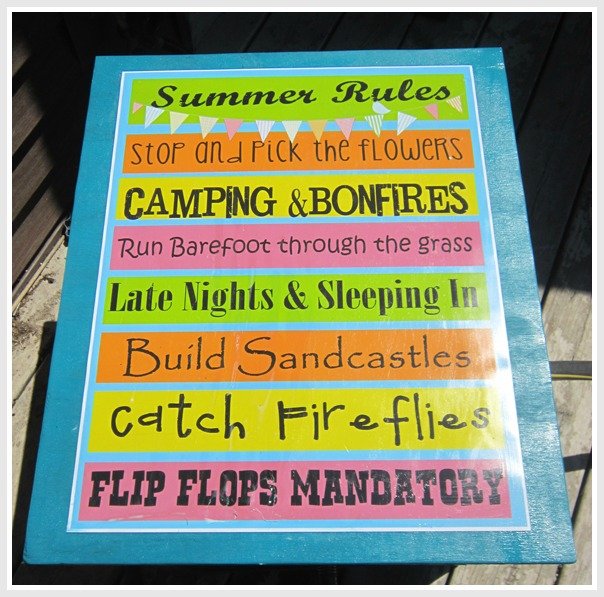 Once dry, I sprayed several coats of  Krylon Crystal Clear Acrylic Coating over the whole thing.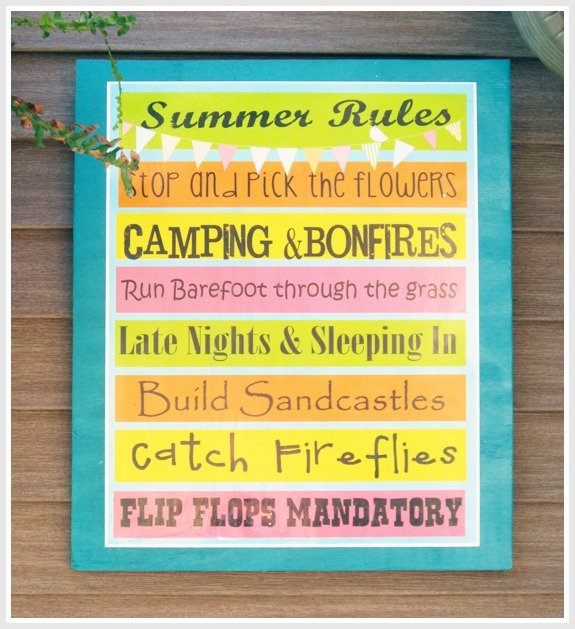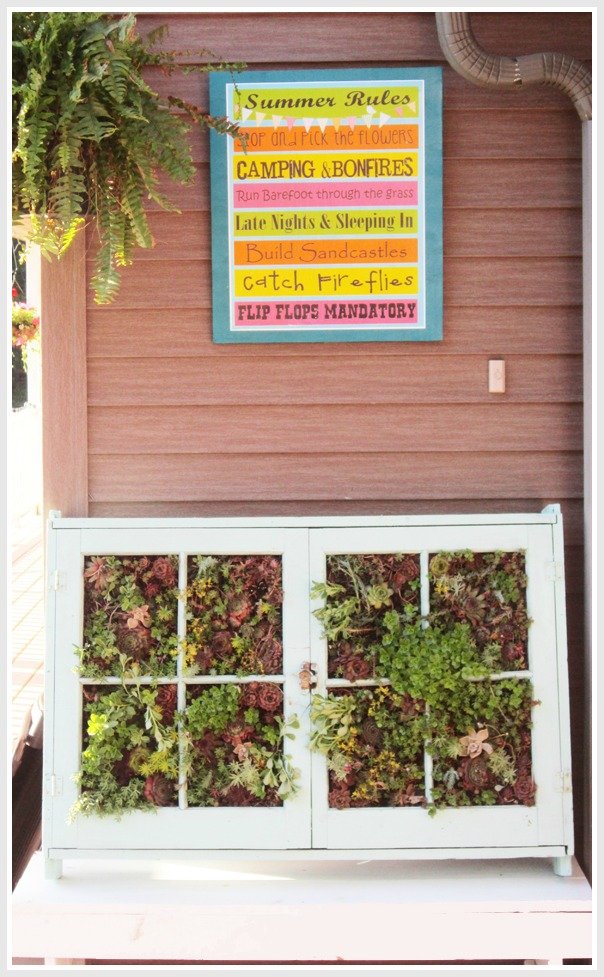 I also wanted to show you a picture of my
Vertical Succulent Gardening
project now that it has filled in.  I originally had designed it to hang where I put my subway art, but it was waaaaaaaaaay too heavy to do that. So, I put it on the
bench
 my handy hubby built for me.
You can download a 16×20 copy of the summer subway art 
here
:
(Visited 3,090 times, 1 visits today)