We tend to think of our driveways as purely functional objects – things that connect the street to the garage. But, when you think about it, they're also an essential aesthetic feature of your home. After all, they take up a big portion of your front yard, perhaps as much as the lawn itself. 
In this post, we run through some beautiful driveway concepts you'll love. So, shall we begin? 
Old-World Charm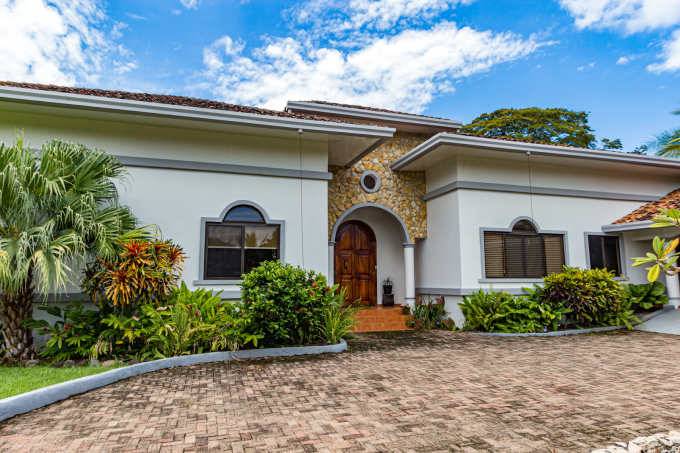 There's something almost magical about the old-world. Everything has so much history and depth, it can be quite shocking if you're not used to it. Even something as simple as paving slabs can make a massive difference.
Old-world charm style dates back to the 1920s when it became popular in the Hollywood hills. It's since found its way into properties across the country. These simple red-brick pavers create beautiful patterns on the ground and avoid the need for heavy asphalt. 
However, because of the gaps between the bricks, they need regular cleaning. All Clean Pressure Washing LLC recommends pressure washing them once or twice a year for best results. 
Oyster Shells
If you're looking for a mid-century modern aesthetic, you might also want to check out oyster shell driveways. 
Historically, this design was popular in New England and the Cape Cod area. People who own classic cars often get it laid to help provide context for their vehicles. But it's more than just a pretty face. It's actually a great way to use discarded shells from the fishing industry and put them to good use, making them a sustainable material. 
Mixed Stone Tiles
Mixed stone tiles are a charming addition to classic stucco-cladded homes. They provide a quaint and delicate aesthetic to complement your home. 
The only issue? Permeability. If you live in a rainy area, you'll need to dedicate yourself to maintaining them. 
Driveable Gardens
Some innovative homeowners are also experimenting with so-called driveable gardens – a sort of halfway house between a regular garden and a driveway. 
Usually, these feature two criss-cross concentrate tracks for your vehicle's wheels, encasing a central soiled section for small shrubs and bushes. The plus side of these driveways is that they make your garden appear more natural. The downside is the necessary maintenance. 
Cubist Concrete
In some situations, cubist concrete designs can work, particularly in ultramodern homes. The goal here is to use the material properties of concrete to produce a sleek, elegant finish. It also helps to take attention away from the driveway itself and allows the occupants to focus on the view instead. For that reason, it is popular on beachfront, lakefronts, and mountain retreats. 
Canopied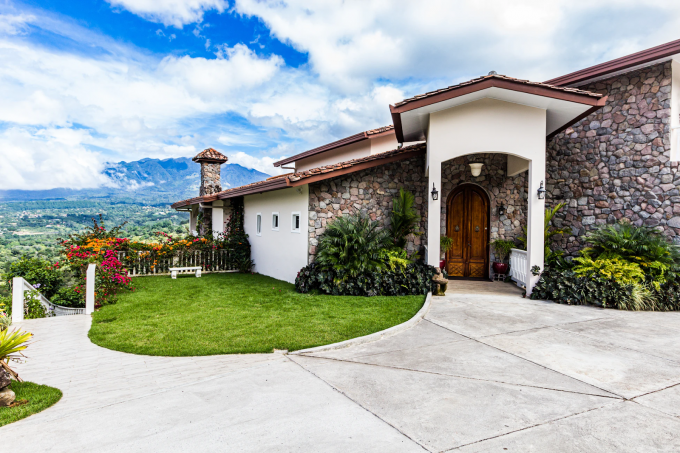 The most dramatic driveways are canopied. Here, trees grow on either side of the asphalt and are then trained to create a natural arch, the length of the drive. 
These driveways were once popular in stately homes. But with a little planning and foresight, there's no reason why they can't be a part of your home either. Try it yourself.
I'd love to have you follow along. You can subscribe to my RSS Feed or sign up to receive daily Emails delivered to your inbox. You can also follow along via Facebook or Twitter.



(Visited 97 times, 1 visits today)