by Alek Sabin
Now that the snow is falling, the Christmas lights are going up, and the temperatures are starting to drop, it's time to start thinking about some annual home maintenance. Homeowners know that the winter, with all the lovely things it brings, can also cause a lot of damage and wear-and-tear to your home. For this reason, when it's still pretty early on in the season, you want to start working on some home tricks and fixes that are going to add convenience, save you money, and bring longevity to your home throughout the entire winter! Here are some things to work on in your home, every winter…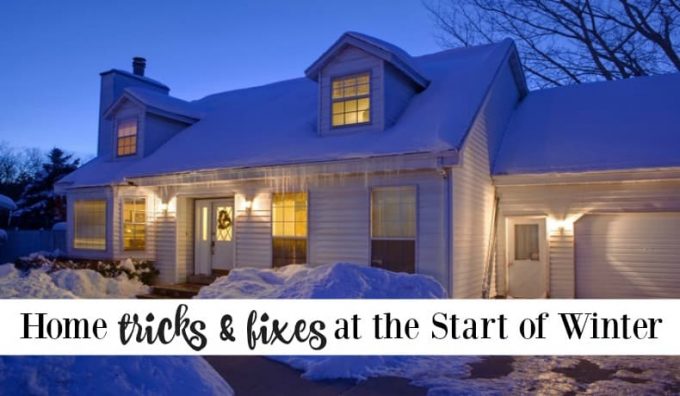 Fix Your Siding
Even if you insulate every room in your home quite well, the siding on the exterior of your home is still going to have an enormous impact on how well the cold is going to get into your home, which means more money and energy going into heating the home. For this reason, fall is one of your last and best opportunities to conduct a review and either replace or repair your siding. Some older homes are made with weaker wood. If you are going to replace your siding, and live in an area with cold and harsh winters, then make sure that you use a durable material, such as vinyl or cedar siding.
Insulate Your Doors and Windows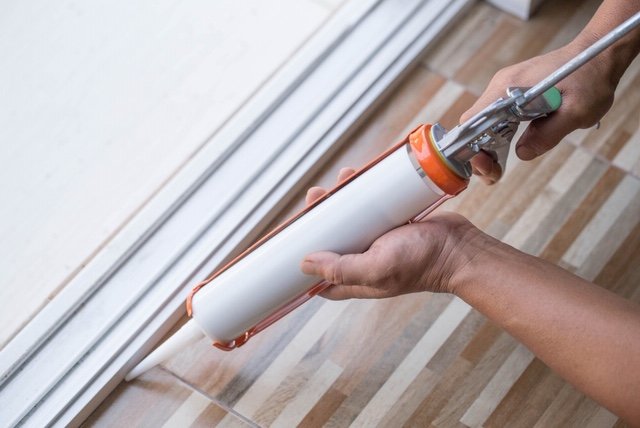 The other major way that cold gets into your home is through leaks in your windows or doors. We've all felt the cold pockets in a room that develop by the window. Well, those cold pockets are taking energy and money out of your pocket. For this reason, before it gets too cold, it's a good idea to get some caulk and take it to the windows and doors around your home.
The silicone in caulk helps insulate the room and doesn't drop in temperature to the outside air. On top of sealing with caulk, it might also be a good idea to install storm windows on the outside of each window, since that also works for insulation and will also help prevent strong storms from damaging your windows. Remember if you are sealing both the inside and outside of your doors and windows, then make sure that you take proper precautions for your own safety when working outside in the winter.
Insulate Your Garage
One of the biggest leaks in your entire home that is allowing cold air in is almost assuredly your garage, which is essentially a giant freezer attached to your home if you don't take the proper steps to insulate it. In particular, your garage door can be a major source of cold leaks. Even if the panels in your garage door are thermally secure and have insulative qualities, there are almost assuredly leaks on the bottom and sides of the door that is enabling the cold to seep into your garage, where it works to lower the temperature of your home. In general, it's a good idea to take steps to maintain your garage door every year, anyways, but this provides an excellent time to upgrade your door to better insulate your home. One way to do this is to add a weather seal to the bottom of your garage door, as well as on the ground at the threshold between your garage and your driveway. You can get weatherstrip at any home improvement store that you can use to close up holes on the top or sides of your garage door.
Fix Your Furnace
Whatever cold you aren't able to stop from getting into your home by sealing it up you are going to need to pay for by heating it away. This means that you'll want your furnace working properly and efficiently, or else you might be paying energy costs for it to overwork for the same amount of heat.
Insulate Your Basement
It is very common for basement rooms in older homes to lack the proper insulation that is needed to keep the cold out, during winter. For this reason, you'll eventually want to fill some of your outer basement walls with an insulative material that prevents the cold from taking over down there. Because hot air rises, it is far more difficult for your heating system to heat up the basement of your home, which means that it can expend a lot of energy trying to do so.
I know you'll enjoy these other posts.  Be sure to check them out.
4 Easy Ways to Make your Small Space Look Large
I'd love to have you follow along. You can subscribe to my RSS Feed or sign up to receive daily Emails delivered to your inbox. You can also follow along via Facebook, Google + or Twitter.


(Visited 140 times, 1 visits today)