We are already 6 days into a new year!  I LOVE the New Year. I love the feeling of a fresh start.  I have some big goals for this new year. I hope you do too!  If you didn't set goals, please check out my blog post on Goals for 2016.  I've included a printable to help you get those goals down on paper.
This semester in Bible Study we are focusing on "More: It's Time to Pray".  We are going to be praying for our dreams and turning them into goals. Last semester we worked on defining our dreams.  If you missed that series please check it out here.  We are going to be intentional and specific in how we pray.
Here are some things we talked about Monday:
What is your one word for the year?
I'm sure you've heard of the one word trend.  You choose one word that represents what you most hope God will       do in your life this year. Do you have a word for the year yet?  If not I have some worksheets below to help you           come up with your one word.  The benefits to having one word is you can filter your decisions through that word.
Here's an example:  The word God gave me this year is succeed.  Not success but succeed.  I used to have a fear of success, but God said it's time for me to succeed.  So this is my year to accomplish things that have been on my list for years.  When it comes time for me to make a decision I ask myself if it will help me succeed in my goals?  If not, then I need to say no.
What area of your life do you need God desperately to breathe hope into?
Is there any area of your life where you have given up on as hopeless?  Have you buried parts of you because you didn't receive any answers?  Ask yourself that question.  I didn't come up with anything right away but after praying and asking God, He showed me an area He wants to dig back up and infuse with His hope!
I pray that God, the source of hope, will fill you completely with joy and peace because you trust in him. Then you will overflow with confident hope through the power of the Holy Spirit." Romans 15:13 NLT
Please don't brush over these two questions.  Take some time and mull them over and then do the worksheets below.  You can download them and print them here.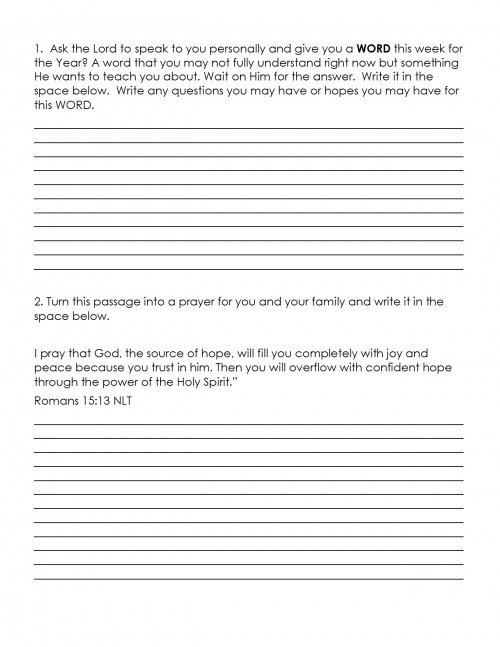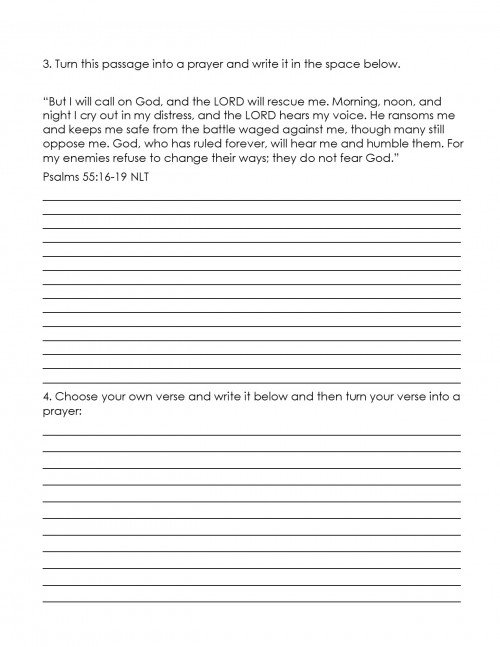 You can download the worksheet here:
Let's kick off this New Year with some intention.  I would LOVE to hear your one word.  Please leave me a comment sharing with me what your word is.
(Visited 510 times, 1 visits today)