Have you ever had to watch your child pull out of the driveway and drive right into adulthood? I have four times and it never gets easy!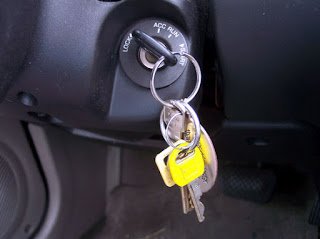 Two weeks ago I watched my 4th child Andrew drive away to move to Flagstaff AZ. My heart was torn! I knew it was a good decision for him to strive after his dream and I really wanted him to go out into the world, but did it have to be so far from home? Did he have to be 2100 miles away?

I had so many questions flowing through my mind- Can he make it on his own, this can be a very cruel world? Did we teach him enough? Will he live what we taught him? Will he ever come home? Will he get married to someone in AZ and then only be home at Christmas? The questions could go on and on if I let them.

It's very hard handing your child to the world! It takes "trust" to a whole new level. Do I trust God enough to take care of him? I'll be honest there are times I doubt that He will. What if God gets to busy? What if He forgets about Andrew? ? ( I know, I know that's not how God works in my adult head but the childlike part of me isn't always so sure.}
So what do I need to do? I need to give God these concerns and fears and to live my life the way Heb. 11:1 & 11:6 call me to. "Now faith is confidence in what we hope for

and assurance about what we do not see".
"And without faith it is impossible to please God, because anyone who comes to him must believe that he exists and that he rewards those who earnestly seek him".
It's all a faith walk! Daily I have to choose to believe that God will take care of my son. So you see I didn't say "Good-bye" to Andrew that day but "See you later".

Here are some pictures from our seafood boil "see you later" dinner.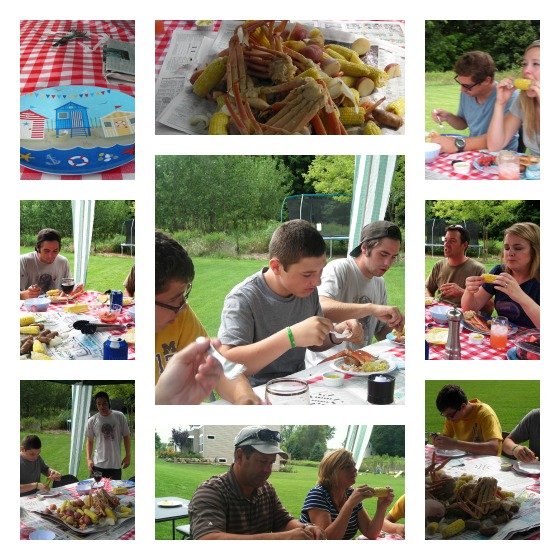 Have you had to say "see you later" to any of your children?
If you enjoyed this post why don't you subscribe via
Facebook
,
RSS Feed
or
Email
so you don't miss anything.

Thanks for stopping by. I'd love to have you follow along and subscribe to my RSS Feed or sign up to receive daily Emails delivered to your inbox . You can also follow along via Facebook.
(Visited 320 times, 1 visits today)