I hope where ever you're at you are having as nice a day as we are in Northern Michigan.  It is 84 degrees outside right now.  Our town made the NBC nightly news last night for breaking record highs.  The last three nights we have slept with windows and doors open. It's the first day of spring!!!

Now you remember that on March 3rd we were hit with a blizzard.  When we pulled into our driveway the plowed snow was so high that we couldn't see our house. Here's a little reminder:
Here are some pictures around my house today.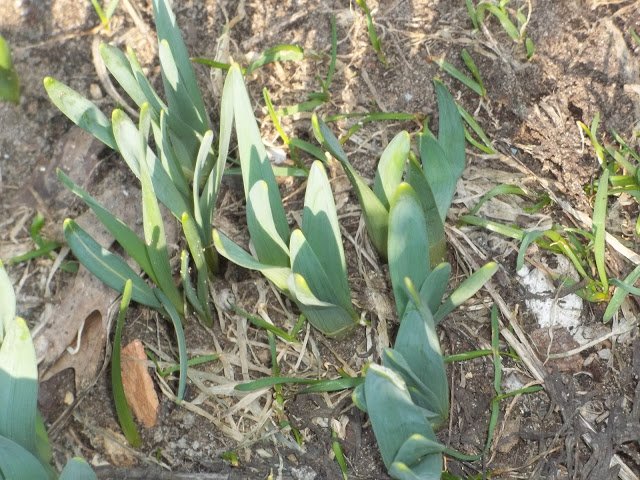 Will they bloom in March??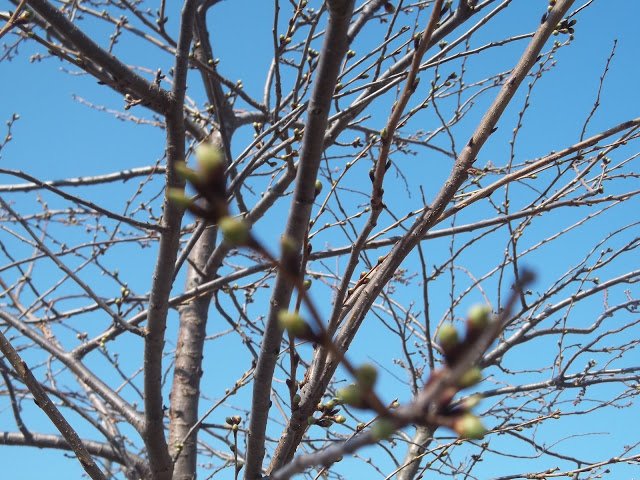 My flowering crab apple getting ready to bloom!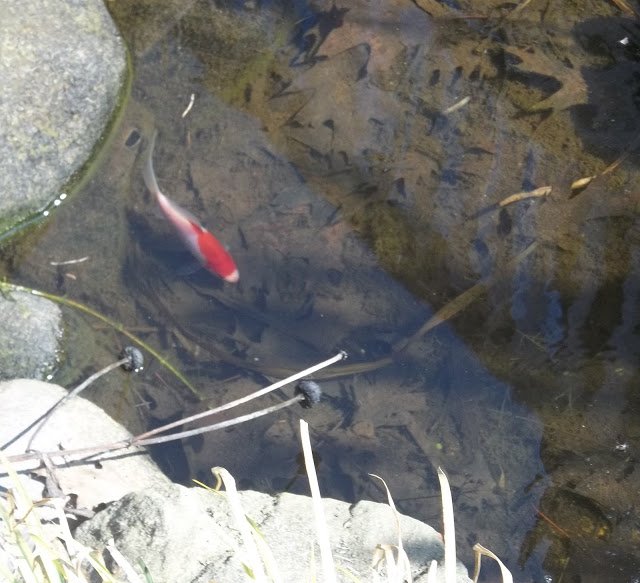 We had fish that lived in the pond over the winter.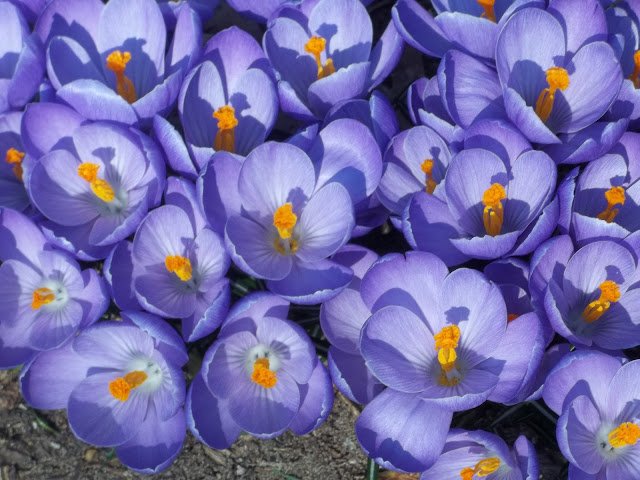 Aren't these phenomenal???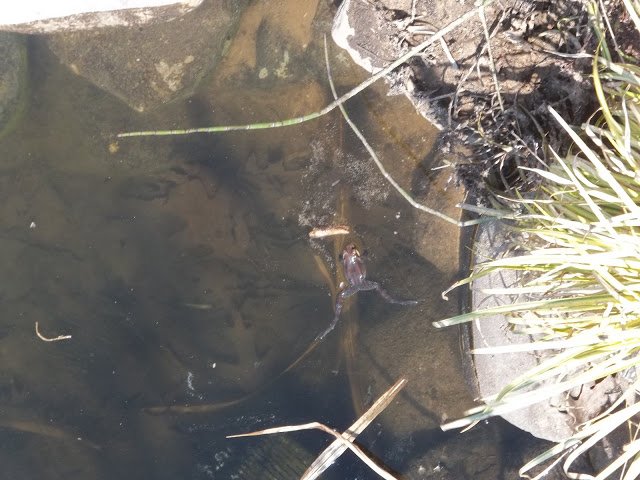 Frogs are already out!
Our waterfall is running already. ( I know it's in great need of cleaning)
I hope you are enjoying God's beautiful gift to us.  I sure am!
(Visited 204 times, 1 visits today)