Make your porch or garden area the favorite place in your home by following a few simple tips. It's time to start enjoying your garden, for the last few weeks of summer. To do so do some preparation before you start. Browse books, browse Pinterest, and look at some unique and beautiful gardens, terraces, and balconies that you like and get inspired to create your dream home!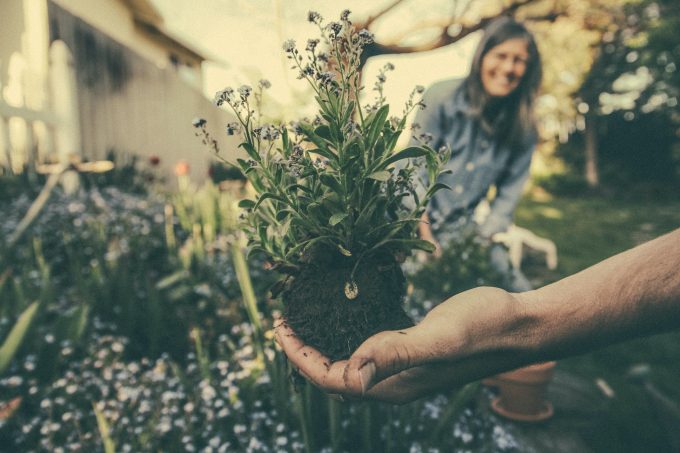 Evaluate the Soil
The first step you need to take when designing your garden is to evaluate the soil. Whatever the size of the garden, it is important to know the type and quality of the soil. You can find out by taking a handful of soil from your garden and pressing it into your hand to make a ball. If it takes shape quickly, the soil is full of clay – if it crumbles and falls between your fingers, the soil is sandy – if it holds its shape but cracks with the first touch, then the soil is humus (black soil).  
If the garden soil is mostly limestone (white and brittle), then you can bring some bags of quality soil, at least for the areas where you want to plant flowers or vegetables. It is also useful to know the pH of the soil – using special paper and a little distilled water – and if the number is different from what most plants prefer (around 7), you can adjust it by adding nutrients. If the soil has a lot of moisture, the excess water should be drained with gutters.
Organization is key in garden decoration 
In organizing the theme for garden decoration, there are three factors that are good to keep in mind: 
Functionality

Time available for care

Style
Rustic Garden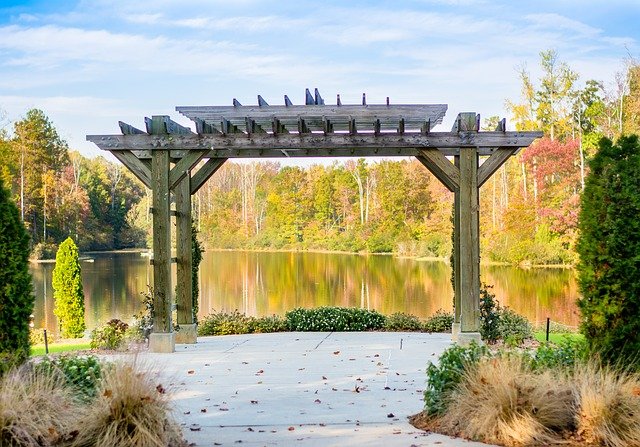 As easy as it is to design a rustic garden, the result will be so charming if you follow the three basic rules for this style: rely on wood, remember the traditions and plant flowers that you know from your childhood. This is where you need to choose garden furniture from wood or mats and create a wooden path (from planks with a frame of tree bark or slices of wood). You can also choose as a central element of the garden such as a pergola or a wooden gazebo with beautiful decorative details.  
Sacrifice the dwarfs from plaster for the sake of traditional decorations such as the handcart full of soil used as a flowerpot, as mentioned above. In relation to the plants, do you remember how fascinating the daisies were when you were children? They still can be! Add petunias, geraniums, marigolds, lilacs, peonies, and roses and you will get a rustic garden full of color and joy.
English Style Garden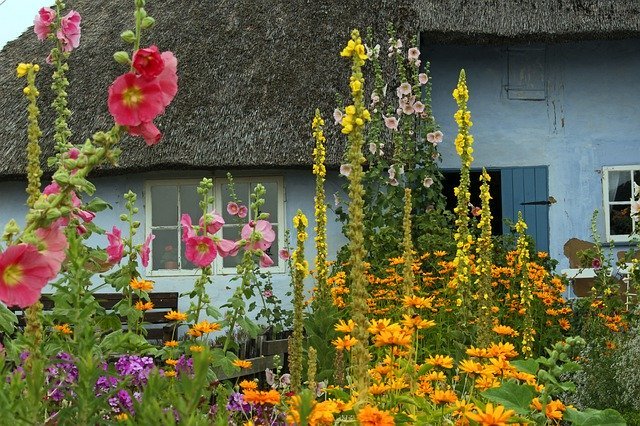 The bushes and the fence also give the garden a special English atmosphere, but if you want your garden to be reminiscent of a Jane Austen novel, you can add rocks to the landscape, create spaces for planting flowers, build winding paths and if you have enough space, to complete the landscape with a pond. As much as possible, let the plants grow freely, in organized chaos, while wrought iron or wood furniture is most appropriate. If you don't have a great lawn or access to open space, you should look at a sod supplier.
It's time to get creative! The possibilities are endless for an amazing outdoor space.
You might enjoy this blog post: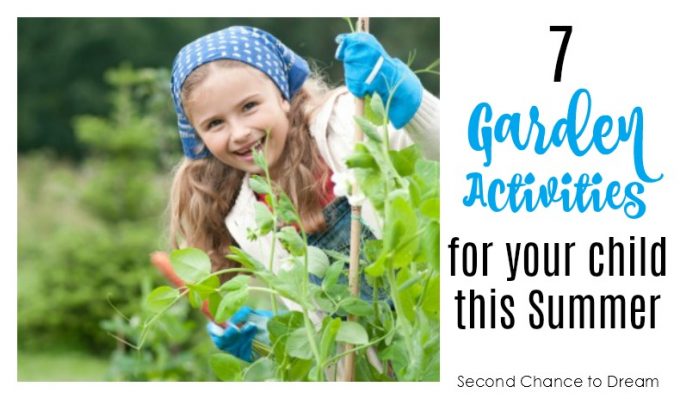 (Visited 105 times, 1 visits today)