With the protection of our environment growing in importance daily, you'll naturally want to do your bit and shop as eco-friendly and sustainably as you can. With these ideas in mind, let's dive on in and explore some gift options for your loved ones that make for green, healthy, and responsible shopping adventures! 
Foodies Delight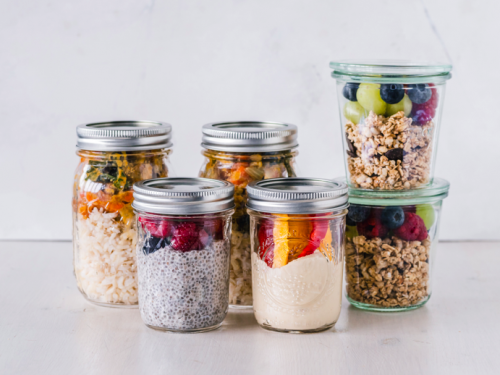 Food is the way to many of our hearts, but usually, with gifts, we think more of the chocolate or wine variety (and why not)!  In recent years, though, there's a big trend toward clean-living and taking care of our bodies. This means that many of us will now favor some superfood lovelies in a hamper to get happy about! If you're something of a cook, you can make the perfect zero-waste gift by creating something tasty and putting it into a reusable jar. Think jams, chutneys, or perhaps marinades? If cooking isn't your thing, there are many companies out there that provide healthy hampers which are perfect as gifts, often with a focus on minimizing waste and using lots of nutritious ingredients for those who want to opt for a new style of foodie gift. 
 Earth-friendly makeup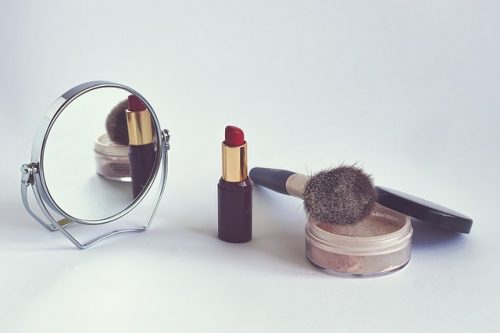 Cosmetic gifts are often our go-to, but if we want to protect the environment and make healthier choices for our bodies, it's worth rethinking the cosmetics products that we are buying for ourselves and as gifts. To become more responsible as a shopper, you'll want to do your research into the cosmetic products made with ingredients that are non-toxic and thus generally better for our skin. In addition to this, look out for the products that are ethically sourced and will not harm the environment in their production process. Companies like Flora and Fauna sell a range of vegan, ethical and cruelty-free makeup and a vast number of other cosmetics based products that can be perfect as gifts. 
Plants & Flowers 
Plants and flowers are the perfect healthy gift and having them indoors provide lots of great benefits. For one, they look beautiful, and you can choose something that you know your chosen giftee will just love! Besides this, various studies have suggested that having plants around can have positive effects on our moods and sense of wellbeing. Lastly, plants can help to improve air quality because they have the ability to reduce the number of toxins in the air. Online flower companies like Fig & Bloom have a plethora of beautiful options available that are excellent as gifts for your loved ones. From the Pyrenees to Chinese money plants, you'll surely find something stunning to suit your tastes.  
Eco-Candles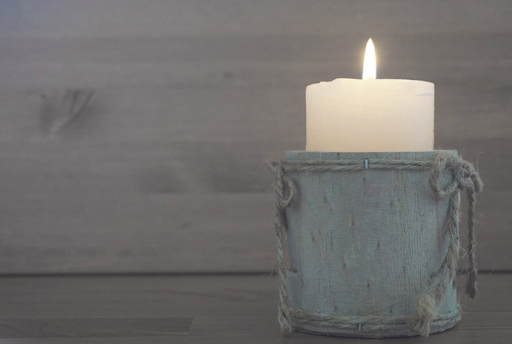 Candles are another excellent gifting option for friends and family, yet the traditional paraffin-based candles release chemicals into the air that are not great for your health. But never fear candle lovers, when you are buying gifts you can easily opt for candles that are made from beeswax or vegetable wax to combat this problem! There are also a wide variety of soy-based candles in lots of delicious scents out there to fulfill all your candle enthusiast needs! Combining a few candles with some earth-friendly cosmetics could be the perfect package for a thoughtful gift idea. 
Reusable Notebooks 
Do you have a friend who is a notebook fan (and just seems to get through so many)! Whether it's poetry, work stuff, or to-do lists, using up all that paper isn't completely ideal, so why not buy a friend in need a reusable notebook to fill their scribbling boots! Rocketbook gives you a pen and paper feel like a traditional notebook. Yet, it has no limit to the times that it can be reused. You just have to write with a Pilot Frixion pen, and your writing will immediately stick to the pages, yet when you add just a drop of water- it all erases to start again. If you're a bit of a keen writer too, why not treat yourself! 
Eco-friendly phone case
 If your pal is a bit of a phone fanatic, they'll surely love a phone case in a beautiful design! If you go for a phone case by Pela, you will also be helping the planet as these are made from a biopolymer that is plant-based and even compostable! So ditch the traditional plastic ones and made an excellent healthy choice for your loved one!
Go-hemp
 If you'd like to buy your loved one some beautiful clothes, a bag or perhaps even some homeware like a rug, why not go for hemp-based products? Hemp is a super eco-friendly crop because it needs very little water and does not need any pesticides either. In the process of growing hemp, there is no waste because the stalks can be used as fiber and the seeds for oil or foods. Hemp plants are also excellent for the environment because they absorb lots of carbon dioxide. For some beautiful hemp clothing, other products and info, try sites like Made in Hemp. 
Go-bamboo 
Bamboo is another super-eco-friendly product to look out for when shopping for gifts. It's natural, biodegradable and sustainable too. If we are sticking on mostly a cosmetics based theme, then why not add a bamboo toothbrush to your other gifts? Clothes and socks can also be fashioned out of this great stuff, so why not have a shop around and go bamboo crazy!
 We all lead busy lives, and often it can be a little confusing to navigate just how to make healthier purchases in our shopping ventures (on every occasion). The more research you do, even if it's a few minutes a day, can help you in your sustainable shopping journey. If you chat to your friends and family about the products you buy, you can strike up some worthwhile conversations and spread the world. Shopping second-hand is another excellent way to reduce your carbon footprint by limiting what you consume or waste. There are plenty of unique items to be discovered in vintage shops for great prices, so why not set yourself a second-hand gift mission on your next purchasing expedition. Happy shopping!  
I'd love to have you follow along. You can subscribe to my RSS Feed or sign up to receive daily emails delivered to your inbox. You can also follow along via Facebook, Google + or Twitter.





(Visited 193 times, 1 visits today)