I received free products for writing this post for Oriental Trading, but all opinions are mine. I was excited to be asked since I love their products so much.
Party season is here!  We recently had an Ugly Sweater Christmas Party and I wanted to share with you some of the things I found at Oriental Trading as well as some of the fun things we did for the party.
First, you can't have an Ugly Sweater Party without an ugly sweater.  I put the kids to work on making one.  I gathered some supplies and bought some plain red sweaters from Goodwill.  You can find ugly sweaters at most stores these days but I wanted them to be creative.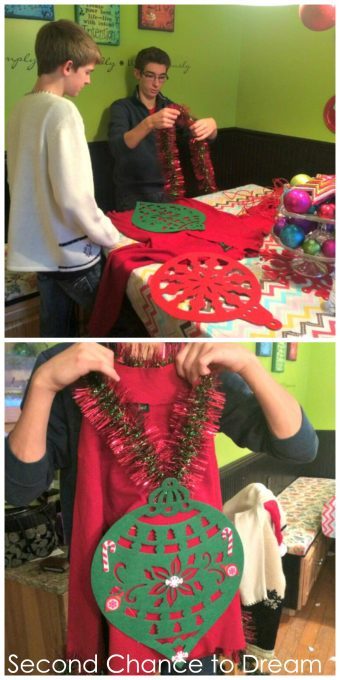 Pretty ugly, huh??
Some of the festive things I found at Oriental Trading in the Ugly Sweater section were this cardboard sweater and Christmas tree hat.  These are perfect for the party poopers who show up pretty. 🙂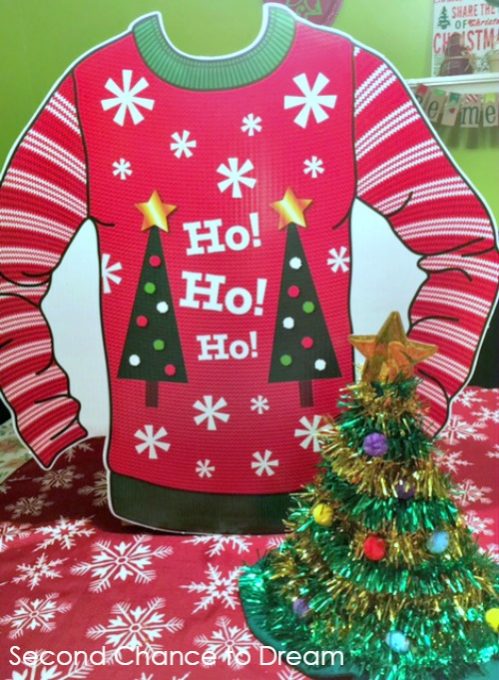 Check out this fun apron I got to wear to keep me clean while cooking.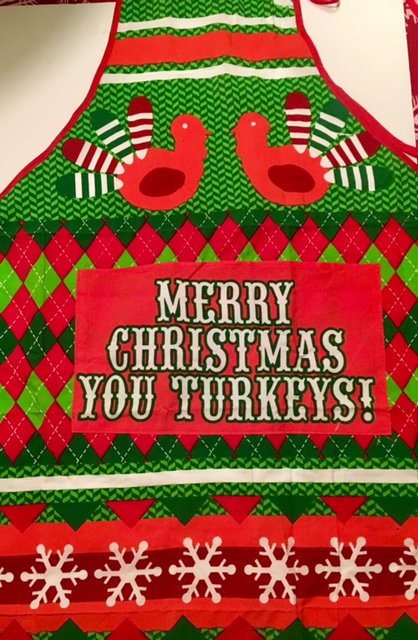 For party favors I found these cute ugly sweater favor boxes that I thought would be fun to hand out to the guests.  They even had Christmas candy to stick inside.  They are all cute but the gingerbread sweater is so adorable!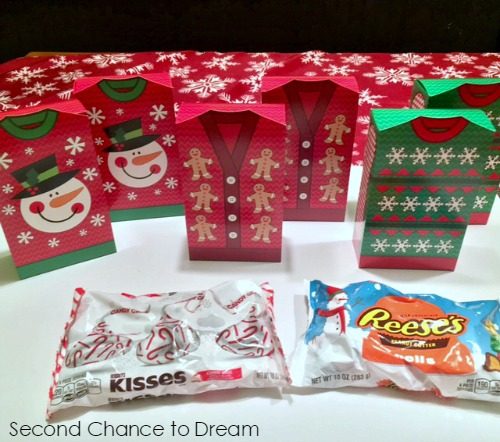 I also found these Ugly Sweater ornaments to be able to hand out as well.  The price was very reasonable.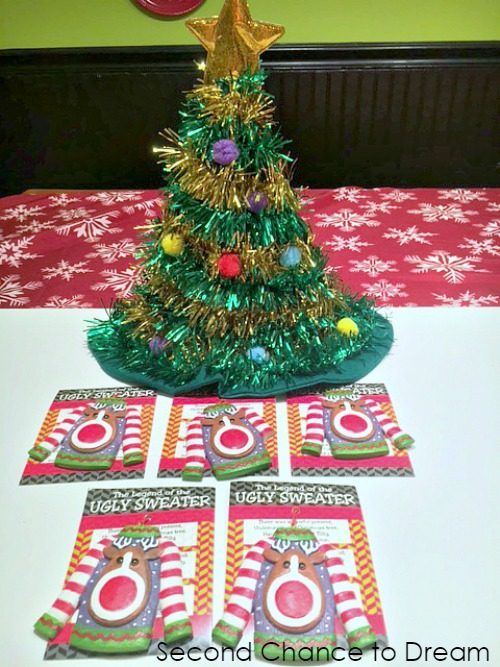 They had some fun Ugly Sweater decorations.  I got these paper lanterns to hang over my kitchen table.  Aren't they so tacky that they're cute?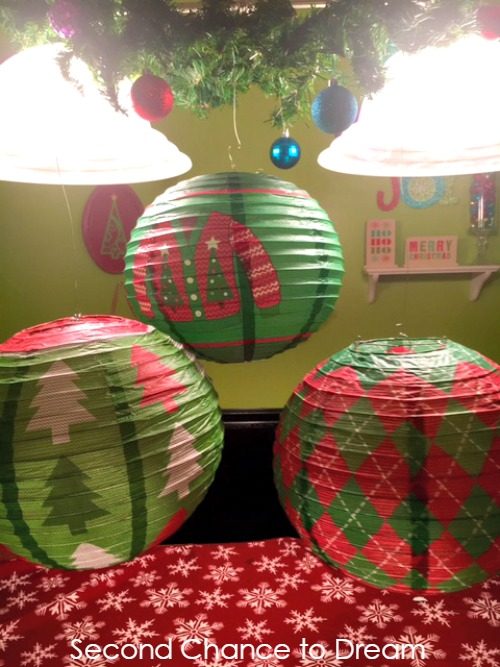 Then for dessert we bought a Mrs. Fields Ugly Sweater Cookie Cake.  You can't go wrong with that!
Thanks for checking out my party sponsored by Oriental Trading.  You might want to hop on over to their site and check out the large Christmas selection that they have and the awesome New Year's Eve party goods for your upcoming festivities.
If you need some Ugly Sweater Party Printables I have some that I designed a couple years ago.  I was able to use them again for this party.  You can find those here:
Have you hosted an Ugly Sweater Christmas Party?  Let me know what things you did?
I'd love to have you follow along. You can subscribe to my RSS Feed or sign up to receive dailyEmails delivered to your inbox . You can also follow along viaFacebook, Google + or .Twitter.




(Visited 753 times, 1 visits today)