I got the privilege this week to enjoy my granddaughters Addyson-7 and Sydnee-5.


We made an American Girl Doll Craft- a Headband. Here she is very carefully cutting the elastic. She also did a project with those little beads that you iron when you are done. For the life of me I can't think of what their called. I think I might have a case of exhausted G-ma brain!!
We went to Borders and she brought a slew of activities to work on. Here's she's quizzing herself with subtraction flashcards.
Addyson also made her first scrapbook.
We did more crafts with Sydnee when she got there!
We colored Easter eggs. Now I have to explain that I have 2 thirteen year old twin boys and I usually buy my egg coloring kits after Easter on clearance and save it away. When I went to my stash this is what I found:
The girls were less than impressed. G-ma had to run to the store and buy a glitter egg coloring kit. That brought smiles to their faces.
The brown eggs are for egg salad! Yum..
Here they are hard at work:
Even the boys and their friends wanted to get in on the action.
The boys in the blue shirts are my twins.
The finished products:
Aren't those Star Wars eggs cute? Don't waste your money on the glitter, it really doesn't show up. The glitter kit also contained super glue and sequins, but G-ma was not really up to little girls getting their fingers stuck together and then trying to desperately trying to get them apart.
We went to the park and played.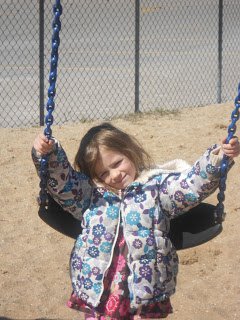 As I write this I am sitting in a chair thoroughly exhausted, I guess I know why! But isn't that what G-ma's are for.
Note to Adriane: I know you're going to have a fit about their hair, but they did have their hair brushed several times a day, just no pony tails, they're at G-ma's 🙂 Thanks for letting me enjoy them this week.
So I got out the sharpie markers, showed the girls this picture and this is what they did:
Didn't they do a great job??? G-ma is proud!!!
Thanks for stopping by. I'd love to have you follow along and subscribe to my RSS Feed or sign up to receive daily Emails delivered to your inbox . You can also follow along via Facebook.
(Visited 228 times, 1 visits today)