Sewing is a great way to create something unique and express creativity. As with any craft, sewing is also an activity that kids can enjoy and use to make something special to them. However, there are certain crafts that might appeal more to children than other sewing projects. In this article, we will take a look at 8 fun and simple projects for kids. Remember, though, if you want to make these projects extra special, you can help your child personalize their creation.
1. Finger Puppet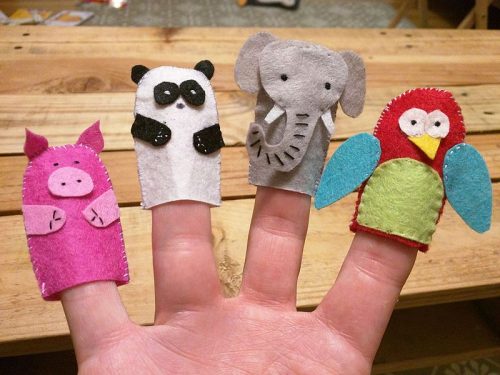 If you ask a child their favorite animal is, odds are, they have a ready answer. Well, with this craft, they can create their favorite animals out of felt.
For this project, your kids will need a needle and thread as well as some felt. As for colors, that will depend on the animal that they want to make. For example, for a pig, you would need pink felt. As for the stitching, you won't need anything fancy – just a simple stitch to join pieces of felt. The important thing to remember, though, is to leave an opening at the bottom of the finger puppet as well as leave the center of the puppet empty so that it can be worn.
2. Felt Cupcakes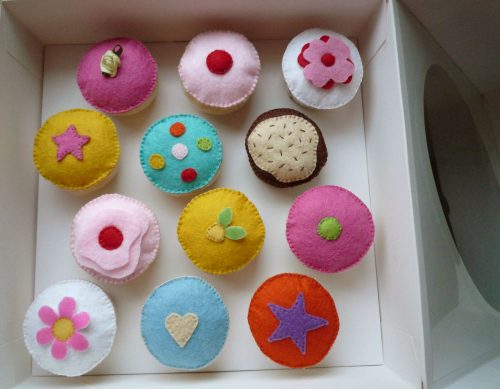 Another interesting craft is to make felt cupcakes. Again, the colors of felt you will need will depend on the design you have in mind for your cupcake. In addition to the felt, you will need a needle and thread as well as a little bit of stuffing.
First, you will want to make the base. For the bottom of the cupcake, you will want to create a cushion-shaped felt piece and insert stuffing into it. This will give your cupcake a 3D look. Then, you will want to create the "icing" on your cupcake.
3. Doll with Angel Wings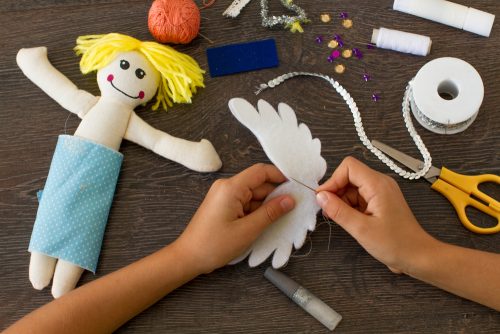 If your child likes dolls, they might enjoy creating their own doll to play with. Once again, you will need felt, a needle and thread, and stuffing. In addition, though, you will need extra supplies to decorate your doll but the exact materials are up to you and your children. For example, though, yarn works well for hair and scrap cloth can easily be converted into a doll's dress or shirt.
The hardest part of this is to create the body of the doll itself. Once you have this step-down, though, you simply need to sew on details like clothes and hair – this is a great step for your children to personalize their dolls in. Finally, you will want to cut out a pair of angel wings from white felt and glue them onto the doll's back.
4. Jellyfish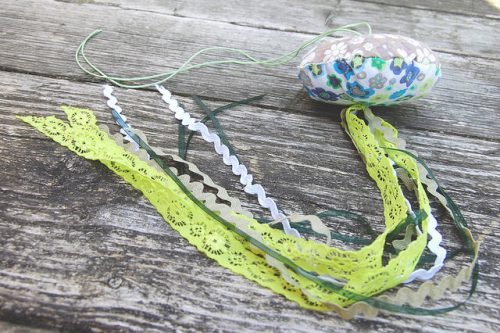 A  cute and extremely easy task is to make a jellyfish from scrap fabric and stuffing. Much like with the cupcake, you will want to sew your scrap fabric into a circular, cushion-shape and fill it with stuffing to make the body of your jellyfish.
From here, you will want the jellyfish's tentacles. The easiest way to create these is to take ribbon or lace from a roll and sew one end onto the bottom of your jellyfish's body. If you want to hang your jellyfish up, simply sew a loop of string to the top of it.
5. Tote Bag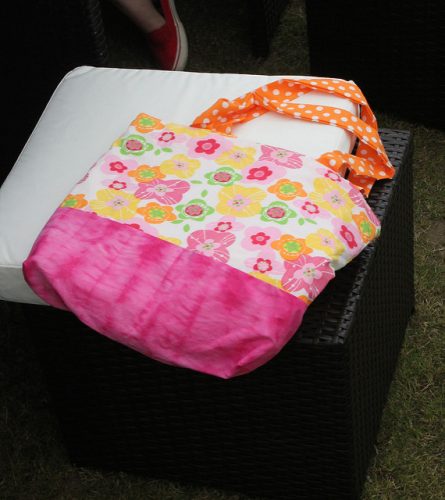 One of the best ways to carry things on a day out is a tote bag. With a needle and thread and some cotton fabric, your child can have their own tote bag in no time. The main idea of this craft is to take a couple pieces of fabric and sew them together on three sides to make a bag. Then, you can add handles to make carrying easier.
If you want to make a more uniquely designed tote bag, consider using more than one type of fabric. Layers or panels of fabric can create a different, multifaceted look. Attach some ribbon or custom-made label with child's name on it to make it look extra special.
6. Purse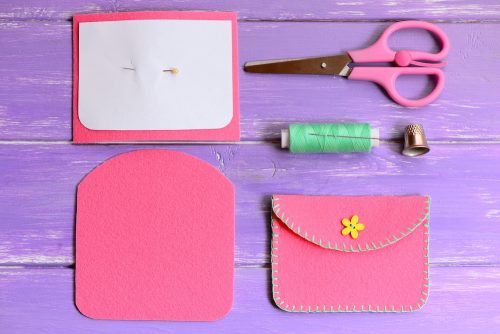 Slightly smaller than a tote bag but still useful is a purse. For this, you will need a needle and thread as well as the fabric of your choice – cotton is the easiest one to work with. For this project, sewing one piece of fabric into a pouch is a better tactic than sewing multiple pieces of fabric together. This way, you can leave a flap at the top so that the purse can easily be closed without the complicated addition of a zipper.
7. Ice Cream Felt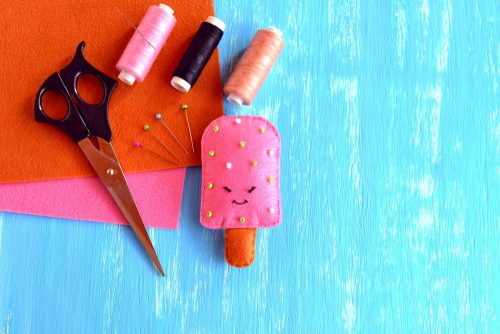 Another project with felt and stuffing is to make a felt ice cream. For this, your main two parts will be the "ice cream" and the "popsicle stick", each on stuffed to give them a 3D effect. Once again, you will want to have some extra supplies on hand for decoration. Hint: beads work well as sprinkles.
8. Key Chain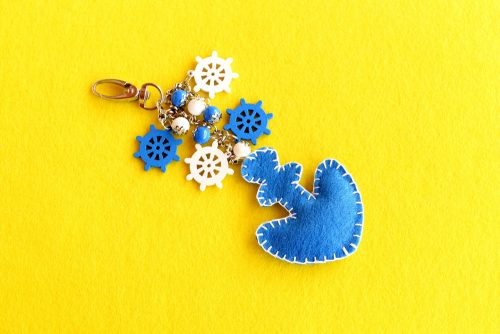 For our final craft, we have a felt keychain. For this project, you can make it your own by picking the shape for your keychain. Then, you will want two copies of your design cut out. From here, you will sew the two patterns together and insert stuffing as you go. From here, you have a beautiful addition to your keychain and you can add on more crafts from there.
About the author: "Annabelle Carter Short is a writer and a seamstress of more than 5 years. She is a craft lover and would like to start online Arts & Crafts business. Annabelle is a mother and she loves making crafts with her two children, Leo (age 9) and Michelle (age 11)."
I'd love to have you follow along. You can subscribe to my RSS Feed or sign up to receive daily Emails delivered to your inbox. You can also follow along via Facebook, Google + or Twitter.







(Visited 335 times, 4 visits today)