Sara Lasko is bringing us some tips on how to stay cool with portable air conditioners with the hot weather coming.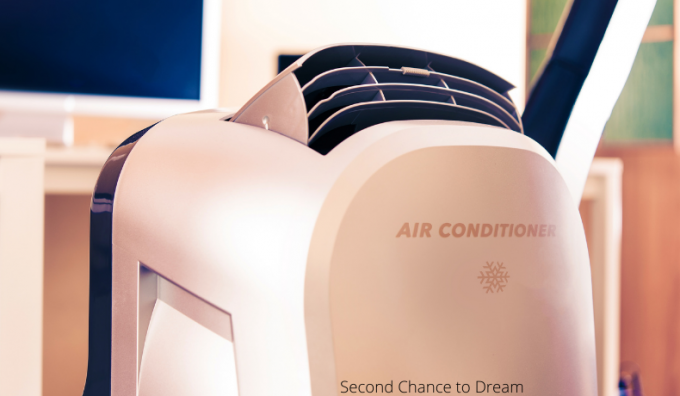 As the name implies, a portable air conditioner is "portable" – mobile, user-friendly, small, and lightweight. You can carry it along and set it up within few minutes. Regardless of its size, this cooling system delivers optimum cooling to your interior space, keeping you comfortable during hot days. Portable air conditioners offer a superb design and modern outlook and are multi-functional.
They are manufactured to offer the best design, excellent performance, reasonable price, and compact storage. However, some portable air conditioner brands can be a little pricey and some aren't as stylish as other air conditioners on the market. Here is how to find the best deal when shopping for these units.
Choosing a Portable Air Conditioner Based on Power Capacity
To determine the efficiency of a portable aircon, you need to know its power capacity based on your room size. Units with smaller power capacities may not cool your interior space quickly and even when they do, it takes more time than usual. As such, your energy bills will be high. On the other hand, units with high power capacities can cool the larger part of your room while keeping out most of the heat. By the way, the most energy-efficient portable air conditioners don't use large amounts of electricity.  Most of the energy-saving features of the units have been incorporated to reduce their energy consumption to an affordable level.
"What should I look for when choosing an air conditioner?" you might ask. Here are some factors that will improve your comfort:
An indicator lighting system that notifies you when the air filters need to be changed.
A smart control unit that regulates cooling without much human interference
Variable-speed option to increase or decrease the cooling rate
Fan mode setting for days when you wouldn't need the cooling functionality
Silent mode to prevent disturbance during operation
Portable Air Con Durability
Are portable air conditioners durable? This question remains on every potential portable AC user. In truth, the durability of your appliance depends on a variety of factors, including brand, quality, and warranty. Top-rated cooling products don't break down quickly and easily. And when there is a fault, the warranty has the owner covered. In contrast, sub-par air conditioners are cheap, but costly in the long run because they break down easily.
Online cooling forums have some of the best reviews of air conditioners that can be found. On these cooling forums, buyers discuss some of the best air conditioners available on the market at the time. Top-rated cooling products are some of the most popular and useful home appliance choices. They also come with competitive pricing, which makes them accessible to most income-earning individuals.
Dealing with Pricing
It is easy to be convinced by the best reviews from consumers. However, ensure that you've done your homework as well before shopping for a portable AC. Before you open your wallet or pull out your credit card to make a purchase, ensure that the cooling unit is worth it. Additional features mean additional costs. So, if you don't need some extra functionalities, such as LED lighting, there is no reason to spend extra thousands of dollars on a cooling appliance with this feature.
I hope you found some great tips for staying cool with a portable air conditioner this summer.
I'd love to have you follow along. You can subscribe to my RSS Feed or sign up to receive daily Emails delivered to your inbox. You can also follow along via Facebook or Twitter.



(Visited 91 times, 1 visits today)