Your backyard is like a blank canvas for entertainment. There are so many ways to make it more comfortable by adding great furniture, new technology, and even landscaping features. All of these things can help you convert your outdoor space into a flexible entertainment area that can serve multiple different functions, and it'll be amazing for hosting events, parties, and other types of gatherings.
In this post, we'll be taking a look at some of the best ways to make your outdoor space into a fun and flexible entertainment area.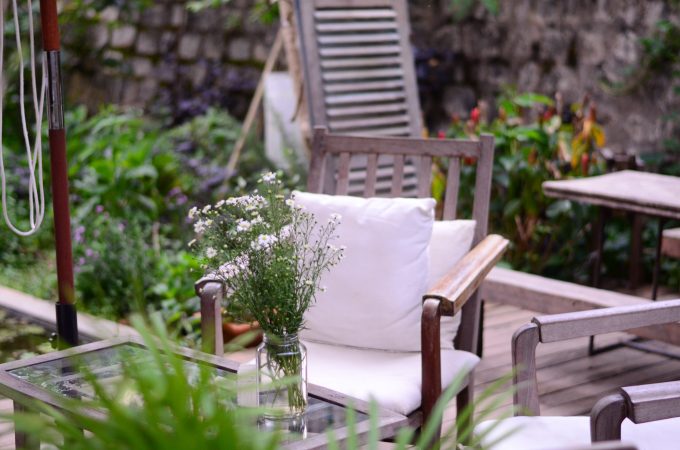 Invest in higher-quality garden furniture that lasts longer and is more comfortable
First, we'd suggest getting rid of any cheap plastic furniture that you might already have. Not only are these pieces uncomfortable, but they don't last long and they don't look great in a modern garden. You can get much more modern pieces of furniture that look like indoor furniture pieces but they're resistant to the elements and won't be damaged by rain and snow. This makes them extremely durable and comfortable, giving you the best of both worlds.
Install lights so you can use your outdoor space even when it's dark
Lights are an important upgrade to consider because they can make using your outdoor space much easier when it gets dark. This is an important consideration in the winter or if you plan to use your outdoor space late at night when the sun goes down. There are loads of different kinds of lighting that you could consider and it really depends on the type of mood that you're going for. Large floodlight-style fixtures are great for lighting up a large space, but you can create a more intimate mood with smaller lights that are installed on the lawn.
Upgrade your cooking equipment and try to find multi-purpose items
One of the most common types of events that you might host in your backyard is a barbeque. This requires you to have a durable grill so that you can cook food outdoors in a traditional style. Grilling can be a lot of fun as you can cook a lot of food at once, and people love the smell of meat and vegetables cooking as they enjoy a refreshing drink in the summer. However, a grill is just a starting point! For example, you could look at a fire pit grill buying guide to find something more modern and unique. This will let you cook food, but it also helps to warm you up on a cold winter's day and makes for an extremely cozy and comfortable place to sit around with friends and family members.
Look for heating options so you can use your outdoor space in cold weather
We briefly mentioned a fire pit as a great option for staying warm during colder weather, but that's not the only heating option available to you. You can consider more modern options such as a heated patio, or you could look into a bonfire as well. There are many different heating options to choose from and it depends on your preferences.
Organize your entertainment equipment and keep it stored nearby
A great way to improve your backyard is to actually start thinking about storage options. Many people don't realize that they can end up gathering lots of different items such as folding tables and camping chairs that are fantastic for parties and gatherings. These need to be stored in a dry and safe location so that they're not left out in the open and ultimately damaged by the weather. We'd suggest having a shelf inside of your home near the entrance to your backyard, but a storage bin can also work.
Invest in a quality power extension so you can bring electricity outside
Entertainment means different things to different people, but if there's one thing for sure, it probably involves the use of electricity. Whether it's hosting an outdoor movie night or just having some speakers hooked up to an audio system for music, there are probably plenty of situations where you'll need power. The best way to achieve this is to get a durable extension that has plenty of sockets for all of your needs. If you want a more portable solution, then you can get a large power bank as a portable solution. These items can be charged up via the mains, but you can also get portable generators that run on various types of fuel. Whatever you pick, it's a good idea to keep safety in mind.
(Visited 64 times, 1 visits today)