Have you recently moved house, or are your interiors looking a little dated? If you're eager to embrace new trends or put your stamp on a new home, here are some brilliant, budget-friendly ideas to explore.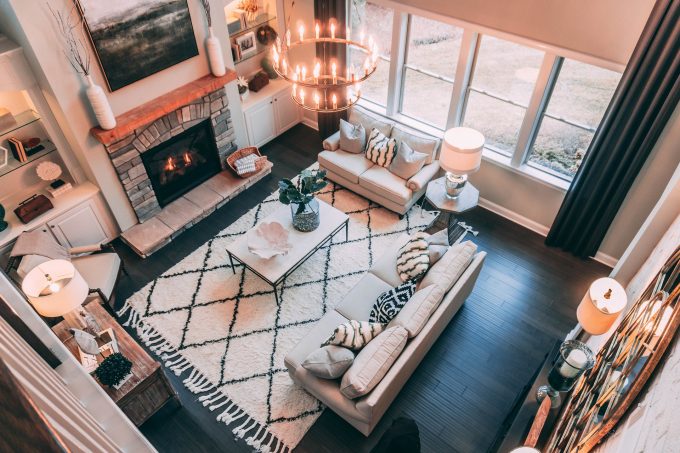 Paint and wallpaper
If you're looking for an easy, affordable way to transform the look of a room in an instant, painting or wallpapering your walls is an excellent idea. You can change the aesthetic by swapping to a different color, embracing a neutral palette, or creating a statement or feature wall with printed paper or a bold shade. If you have a small space, it's best to opt for light tones or to paint or paper one wall or a section of the wall, such as the chimney breast in a living room. Compare shades in natural light before you make a decision and think about the vibe you want to channel. Soothing, calming shades are ideal for bedrooms and bathrooms, while dark, indulgent colors are perfect for cozy snugs and formal dining rooms.
Statement pieces
Are you hoping to revamp your rooms without spending a fortune or devoting hours to decorating? If so, investing in a statement piece could be the ideal solution for you. You can turn heads and bring a room to life with investments or additions, such as a colorful couch, a painting, print or mirror, a unique chair or table, or an opulent headboard. You don't have to break the bank to find something that will become an instant talking point or help you channel a theme or a trend. Look for bargains at vintage stores, yard sales, salvage yards, and social media buy and sell groups.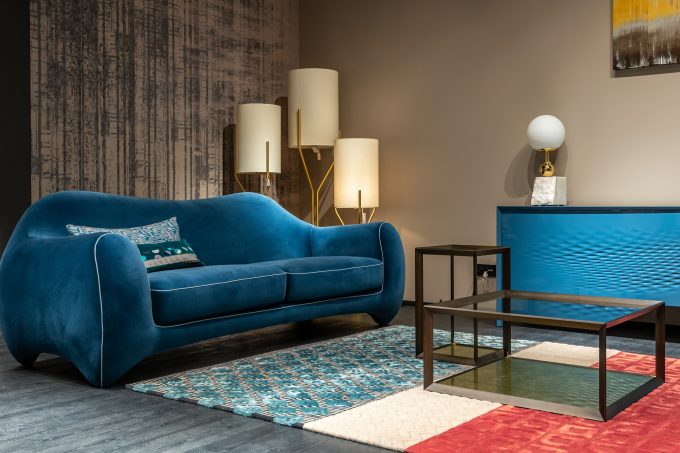 Plants and flowers
Adding plants and flowers to your home adds vibrancy and color in an instant. Houseplants are also proven to induce calm and reduce stress. There are all kinds of plants you can use and a range of different ways to display and showcase flowers and foliage. You can use vases and decorative pots, trail plants from shelves, and wall-mounted units to create living walls, or buy a chic glass terrarium. Houseplants come in all shapes and sizes. Before you decide what to buy, read the care instructions carefully to determine the best places to keep your plants and make sure you check that your plants are safe for animals if you have pets. Lilies, for example, are highly toxic for cats.
Accessories and soft furnishings
Changing your accessories is a fantastic way to try out new trends and adjust the colorway of a room. Use accents and touches to add color or give your room a contemporary, rustic, industrial, or traditional twist. You can buy everything from cushions, throws, lamps, and vases to rugs, candle holders, mirrors, wall art, and ornaments to style your home.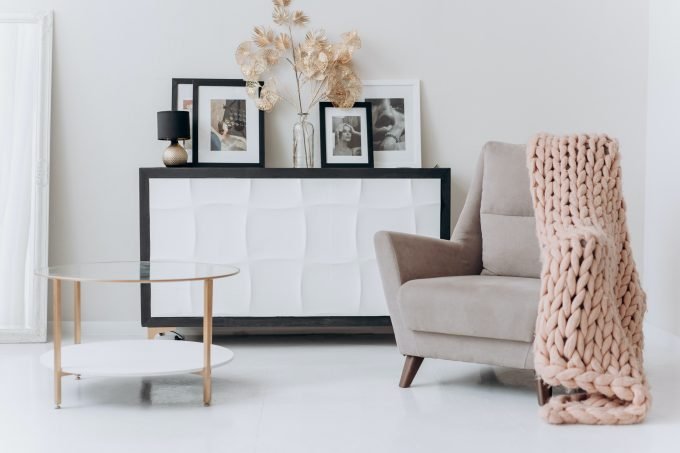 Do you fancy a change in your living room, or is your dining room dated or drab? If you're keen to revamp and freshen up your interiors without blowing the budget, why not try these ideas? Paint your walls or create a statement wall with patterned paper, invest in statement pieces, add plants and flowers, and use accessories to finish the look and try out new interior design trends.
(Visited 191 times, 5 visits today)