There are many small at-home activities that will make a huge difference to your child's learning and education. Something as simple as helping them with their homework will ensure that they do not lack an understanding of what's being asked. 
On that note, here are some home activities that will help to improve your child's learning.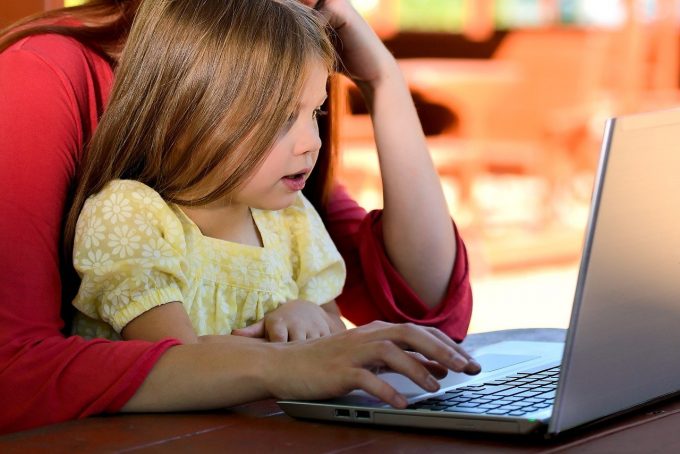 Limit screen time
In today's world, more and more children are using screens for both education and entertainment purposes. Should your child have access to a phone or tablet, ensure to limit their screen time so that they don't have a digital overload. Too much screen time can hinder their educational focus and also eat up the time that they could be spending on their education. 
Make sure to still allow them entertainment time. Yet, don't let it take over their entire day. Make time for learning and downtime so that they can learn and recharge.
Second-language practices
Should your child be learning a second language at school or want to learn, you could help them do so at home. As well as using online courses to help them enhance their understanding of the language, it can also help to encourage them to learn through multimedia. As mentioned, children love to spend time on screens and you could use this to their educational advantage. 
For instance, instead of allowing them to watch comedy shows in their language, you could find shows in the chosen language to help them learn. Likewise, listening to music can also prove useful to help a child learn a second language. 
Encourage daily reading
Although you might enjoy reading to your children when they get in bed, it can be more useful to allow them to read when they understand. 
Encouraging daily reading will enhance their reading and cognitive skills, which will only prove useful at school. They could read a magazine, book, instruction manual, or whatever takes their fancy. Giving them varying reading materials will likely help them stay engaged and also further their understanding of subjects and grammar. 
Create your own educational activities
Although your child's school will give them their own educational practices, such as lesson structure and homework, that doesn't mean that you can't use your own measures to assist with their learning. 
For instance, your child might struggle with language lessons. Therefore, you could create a list of adjectives for young kids, which will ensure that they have something to reference when they go into school. Instead of feeling stuck during a lesson, they can use the list to help guide them and enhance their understanding.
Allow time for hobbies
Although hobbies are not always in the interest of education, they can help a child stay focused, motivated, and increase their confidence. 
Allowing time for hobbies will ensure that they get enough time to practice what they love and improve their skills. For instance, if your child loves gymnastics, then allow them to attend classes so that they can improve. If you hold them back and do not allow them to take part in their favorite hobbies, then they might become rebellious and lose motivation for school. 
The more time you allow them to practice what they love, the less excuse they can have to avoid education. You should ensure to give them a set time, which they will then pay back and use towards their home learning and school life. For example, you could allow them to attend gymnastics three times a week in exchange for spending one hour an evening on homework or extra learning. 
Make 'boring' subjects more engaging
Should your child lack interest in certain subjects at school because of their teacher or a lack of fun in the lesson, make the subject more appealing at home. You will soon know what subjects your child lacks interest in by asking them or their teachers. 
To make them more fun, you could play games and use activities to assist with the learning. Therefore, they will stay engaged, learn, and find a new love for the subject without losing focus. Sometimes offering rewards to engage them in subjects they dislike will encourage them to stay on track and complete the education needed to understand the subjects and pass the exams. Although your child might not pursue the subject later on in life, passing the exam with a good grade is good practice. Likewise, it will help them attain a better attitude for future hurdles in their life or career as they will know how to tackle them and how overcoming hurdles can provide benefits.
Do you have any activities you use at home with your children?
(Visited 73 times, 1 visits today)