There's nothing quite like the winter sun. Walking all bundled up, red leaves crunching beneath your feet, the sun far in the distance, and only sticking around for a few hours of the day – there's a lot to love about winter! 
Sadly, your garden might not agree as the cold climate literally nips it in the buds. However, you can build a garden that you can still enjoy in the winter (check out these Budget DIY Decor Ideas For Your Home And Garden), you might just have to compromise on a few things! 
1: Make It About Comfort
This is a bit of a no-brainer, who wouldn't want a comfortable garden? Well, some people might prioritize other aspects of their garden in the other months – flowers in spring, tanning in summer – winter, however, is all about creating a comfy and cozy outdoor space for you. That's why your outdoor setting is crucial to making the most of your winter garden. Comfortable cushions and fluffy blankets are a must, and if you live somewhere that gets a wet winter, a waterproof cover is absolutely necessary!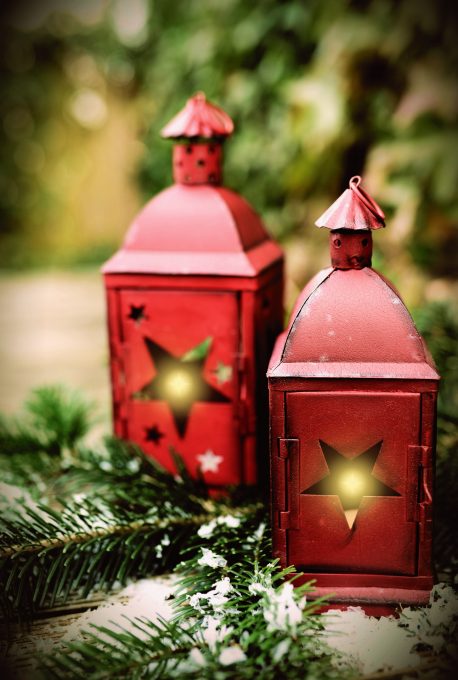 2: Light Up The Dark Nights
If you're lucky enough to have trees in your garden, then this is perfect for you! Fairy lights immediately take a level 5 coziness right up to a solid 9, and your winter garden will definitely need them. If you're feeling festive, you could use Christmas lights or some star-shaped ones to really set the scene. Furthermore, why not buy some outdoor lanterns and get a little candle crazy (responsibly!).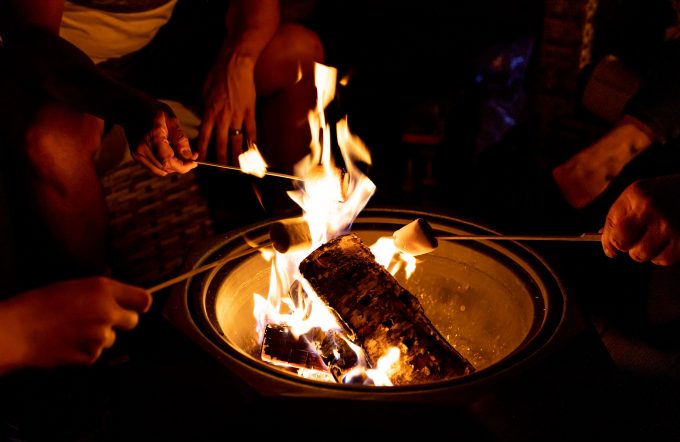 3: Keep Toasty With a Fire Pit
Everyone loves a fire pit, whether it's to keep your hands warm or to toast marshmallows; a fire pit will really help you enjoy the garden in the cold winter. As an added bonus, the smell of burning logs will really get you in that winter spirit! If you're not too big on flames though, how about investing in a garden heater instead? You can find all different types at varying prices, and they'll make a good investment in the long term.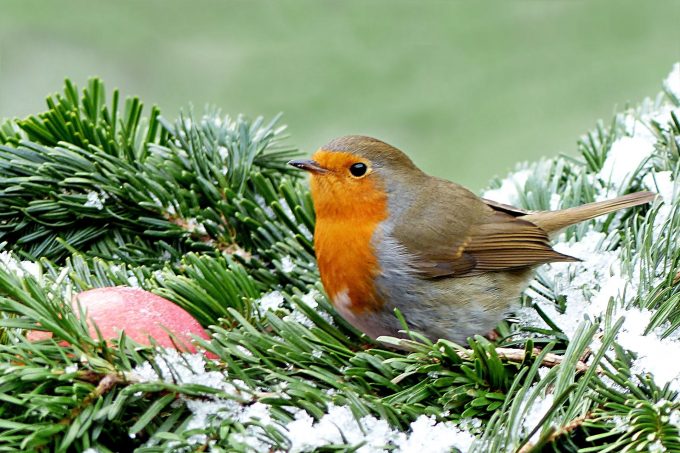 4: Build A Bird Feeder
This is worth double points, because not only are you doing something nice for the birds, but you might be lucky enough to spy a Robin! Lentils, dried seeds, and even nuts make enticing entrées for our feathered friends, so if you have any spare, why not gift them to the little critters? Winter is a time when we should all come together and look after one another – that should extend to animals too!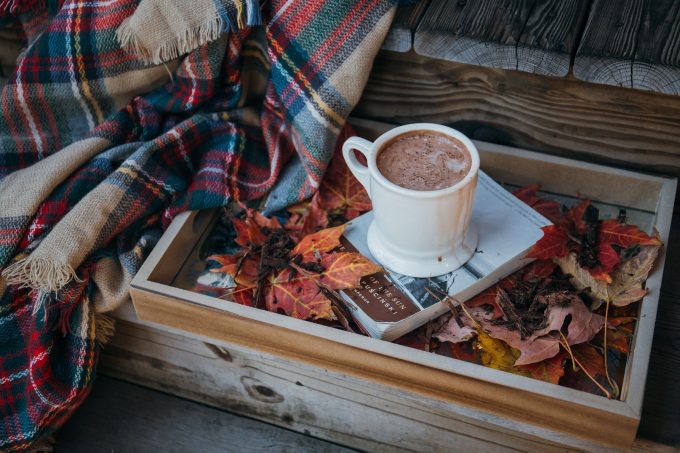 5: Comfort Food
The key to besting the cold and enjoying your garden this winter; good comfort food. Seasonal favorites such as stews will keep you warm as you huddle around the fire, and of course, the family can bond as you try (and fail!) to toast marshmallows for s'mores. If you're not hungry, then how about a good old-fashioned mug of hot cocoa? Or, for the adults, a nice mug of mulled wine or a hot whisky!
(Visited 63 times, 5 visits today)